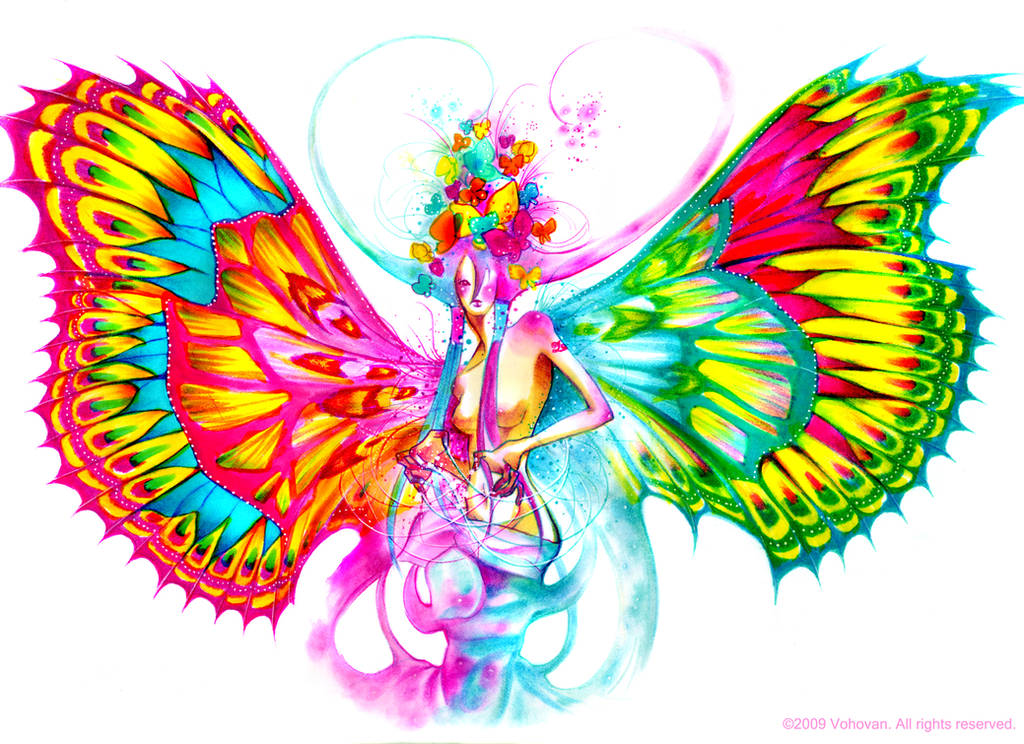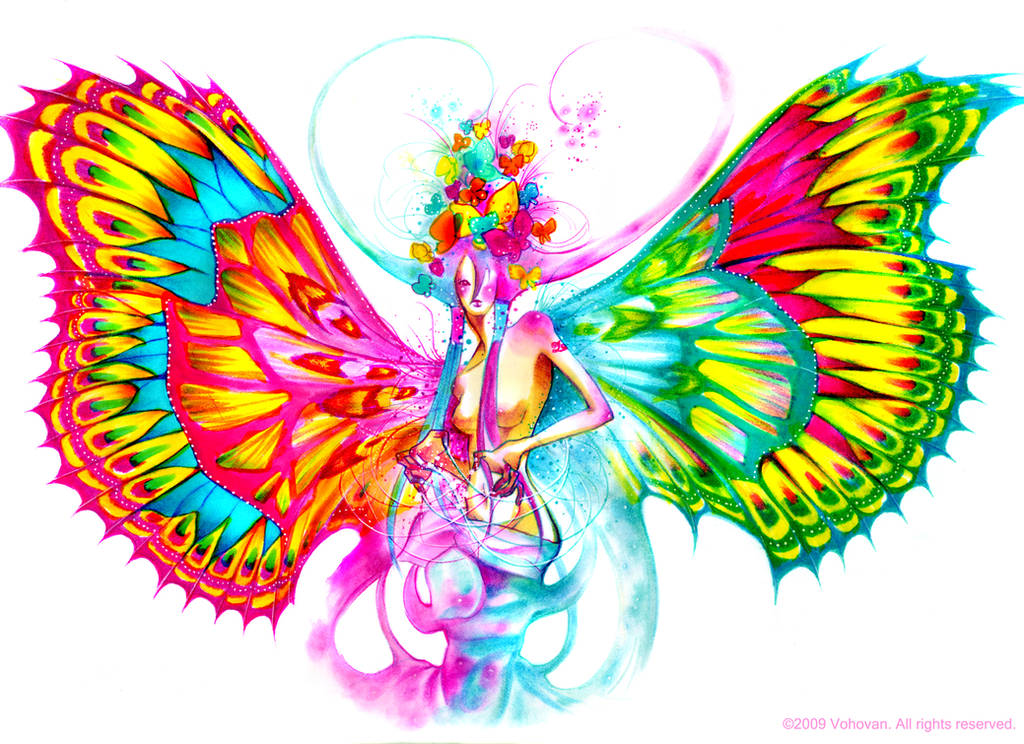 Soul Weaver


Psyche is the Greek word for both soul and butterfly. The belief was that butterflies were human souls searching for a new reincarnation, which gave the creature uncanny and sometimes ominous connotations. This symbolism was also used in early Christianity as a symbol of the soul. Celts thought that women became pregnant by swallowing butterfly souls. These butterfly-souls flew about seeking a new mother.

Other cultures believed that spirits of the dead took the form of white butterflies. In northern Europe to see one flying at night was a warning of death, and some said that the soul-butterfly's ability to leave the body in sleep accounts for dreams.

The Chinese believed a jade butterfly suggested a wedding of souls, making it an appropriate gift for the groom to give to his bride.
Taken from [link]
What we have up there is a
Soul weaver
, the legend of the butterfly queen who spends all her existence weaving the souls...
~~~~~~~~~~~~~~~~~~~~~~~~~~~~~~~~~~~~
Prima markers, Bienfang 360 marker paper, Prisma colorpencils, highlighters, gelpens
This is beautiful. THe colors are so vibrant and intense! It's wonderful how the wings are very different and yet they are obviously from the same creature! I love the anatomy on this, It's wrong for a realistic human but if you think of it as more of a butterfly than a human it fit's lovely!

The softness of this is remarkable, I really feel as she is weaving a male and female soul together.

The detail in the wings is so interesting, It makes me dizzy a little. It has a nice contrast between asymetry and symetry! The only thing I wish was different is the eye, it get's lost with all the pink around her face. That and the white background. <3
The Artist thought this was FAIR
9 out of 9 deviants thought this was fair.