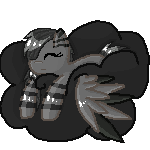 **50X50 Icon to @Growlipsis , @dinstraction , @SiIv3r , @mamasaurus
Hello~! ScarletsFeed here, nice to see/meet you~! Thank you for clicking on my page~! <3
A little Bit About me:
I'm 21

I am a girl

Sexuality(?)- Bisexual/Demisexual

I live in New Mexico, USA

Currently in College: Senior Year

Loves: Art, Literature, Music, Food, Video Games

Hobbies(?)- I draw a hell o' ton. I also write Fanfictions very often, and sing for fun.

Pets(?)- Three dogs, and one cat.
Other Sites + Fanfictions

Toyhouse

YouTube

Twitter
FanFiction
I have written three completed stories for the anime Fairy Tail. I have three ongoing ones for Fairy Tail, and two for My Hero Academia. If you like any of these, please check my Page out~!

Wattpad

FanFiction

Archive Of Our Own
Other DA Accounts
Fairy Tail/ Anime~!!
Anthros and Furries!