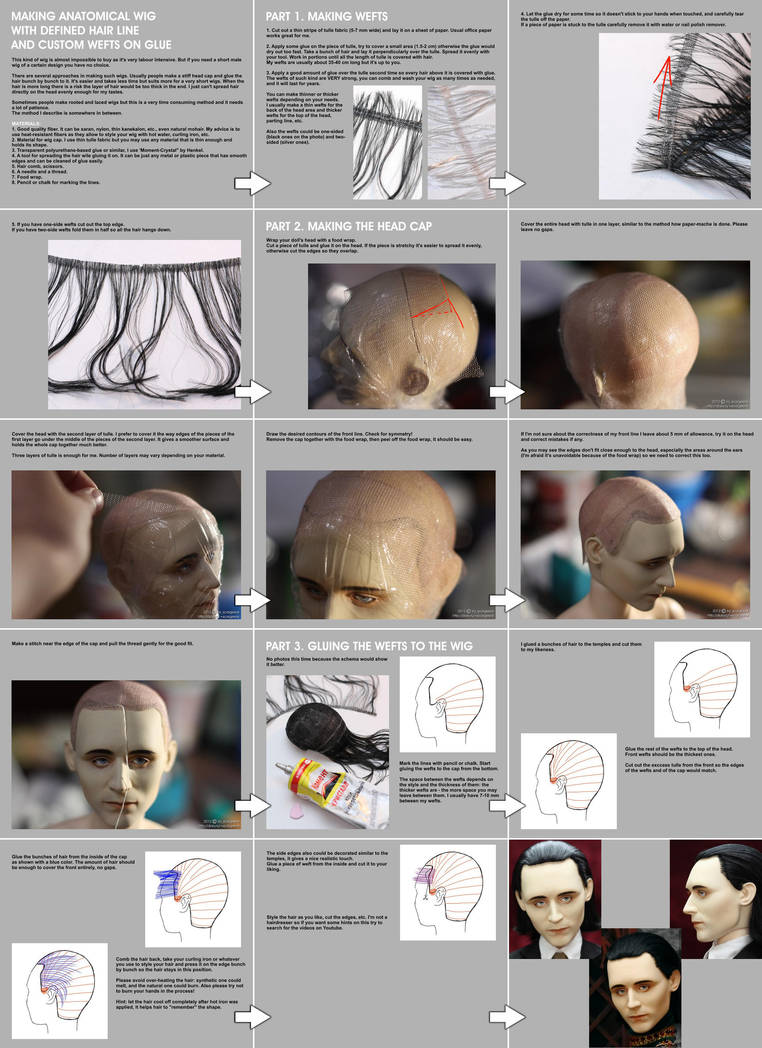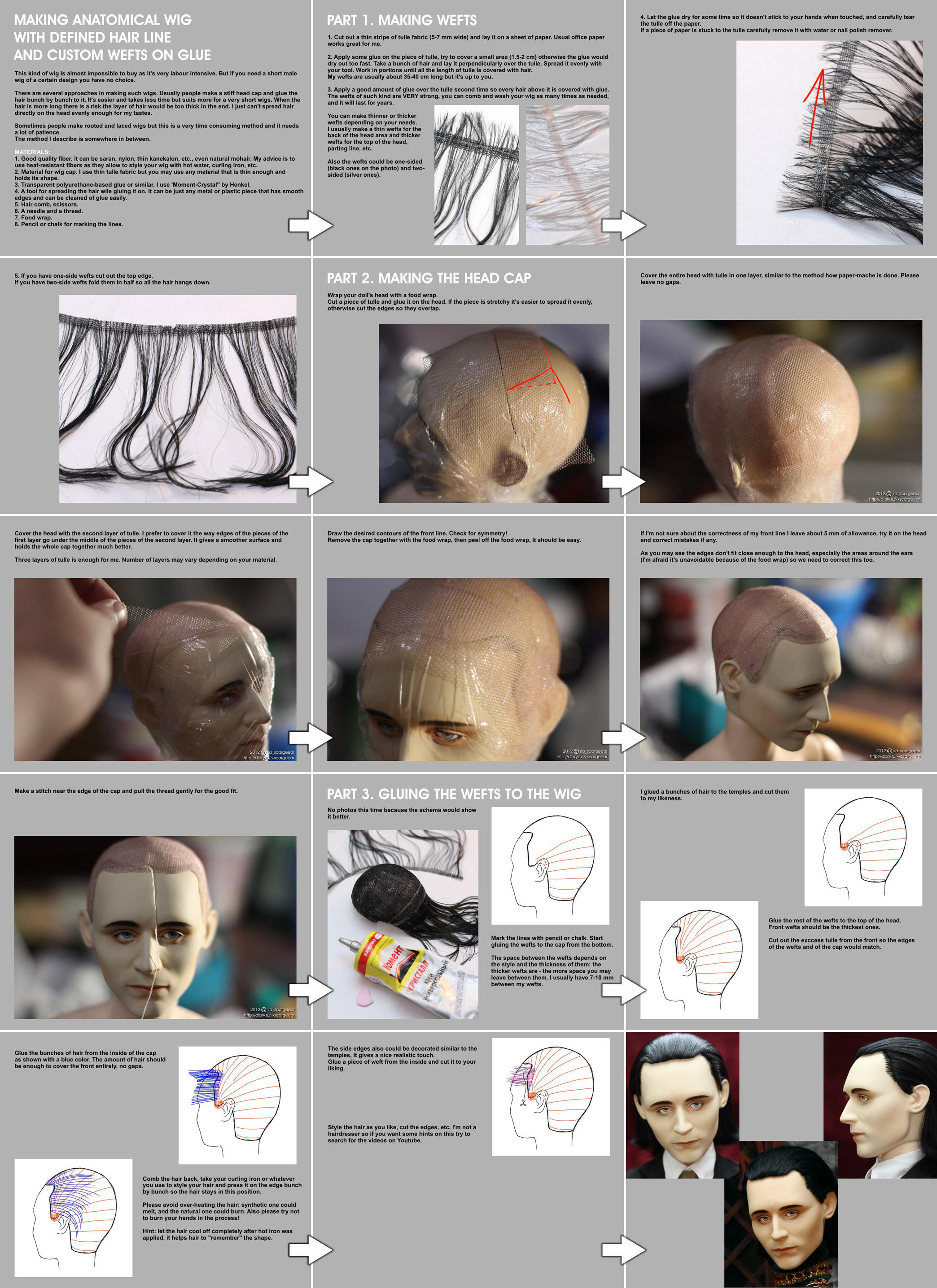 WARNING: FULLSIZE IS HUGE!!! Click twice or download!
Making anatomical wig with defined hair line and custom wefts on glue for BJD dolls.
Для русскоязычных - туториал на моем дайре:
scargeear.diary.ru/p178421693.…
Important note for those who are interested in wig commissions: please consider that the wigs made by this technology are labour-intensive and require making the wefts too so the prices start from $200. If you're not comfortable with the cost please do not request commissions.