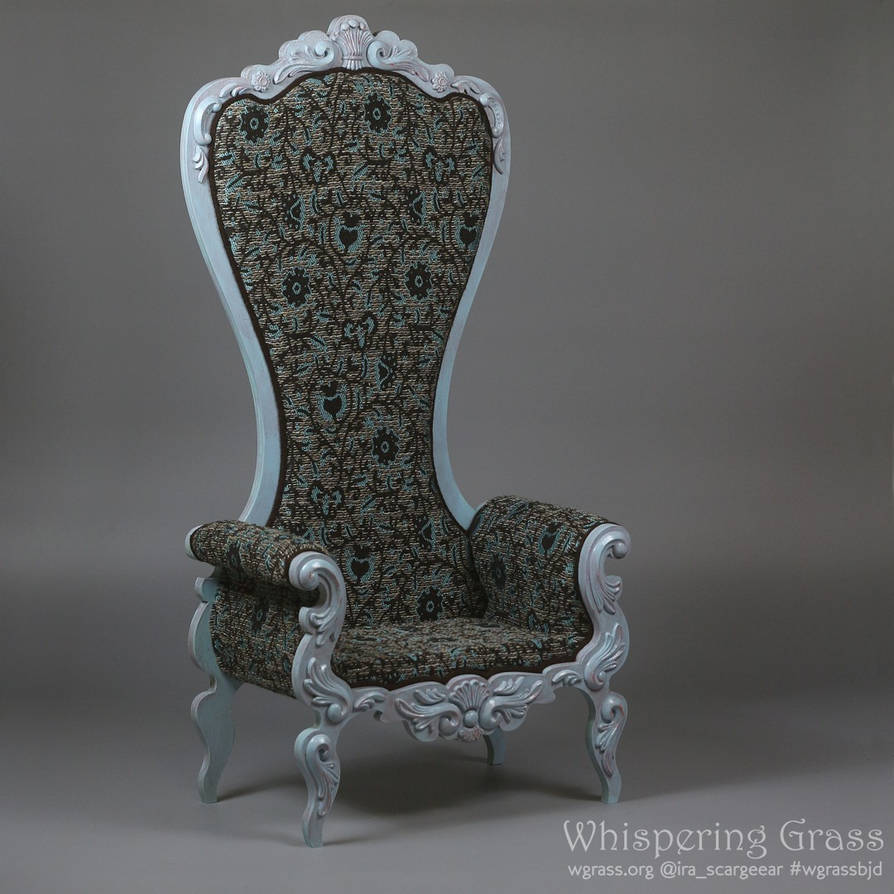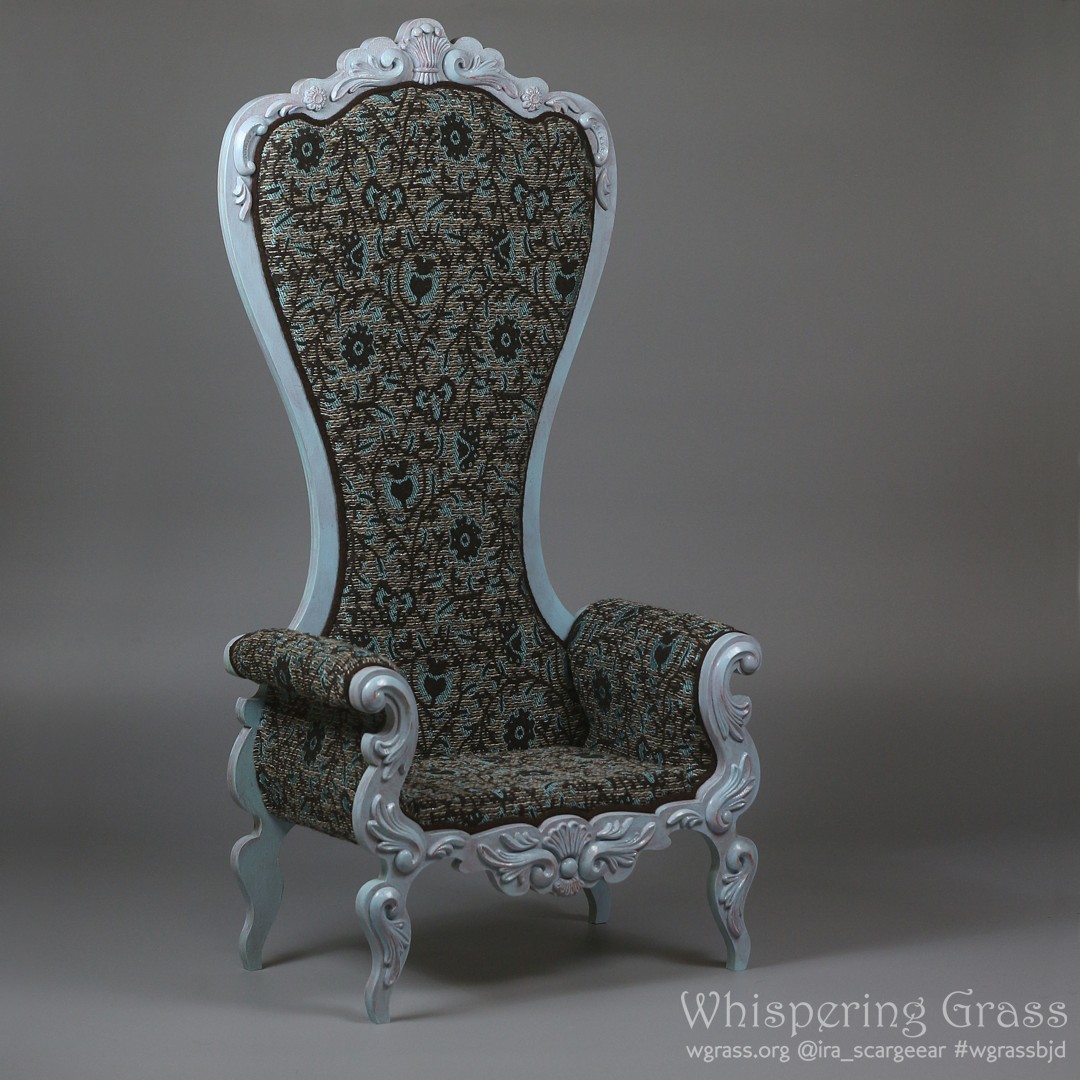 Watch
A doll armchair for 60-70 cm BJD dolls or similar.
Gorgeous piece of a royal furniture with a high backseat, in a shabby style. Ornamentations made in Rococo style and covered with a blue paint add to preciosity of this piece. Designer Italian jacquard fabric with a layered texture woven of a thick fluffy threads creates an unique feel.
The frame is painted with a several layers of different paints to create a vintage shabby effect, worn out by usage and time. Here is the closeup of the painting job.
Available on my Etsy:
www.etsy.com/shop/WhisperingGr…
You can order a similar armchair in the colors that you like.