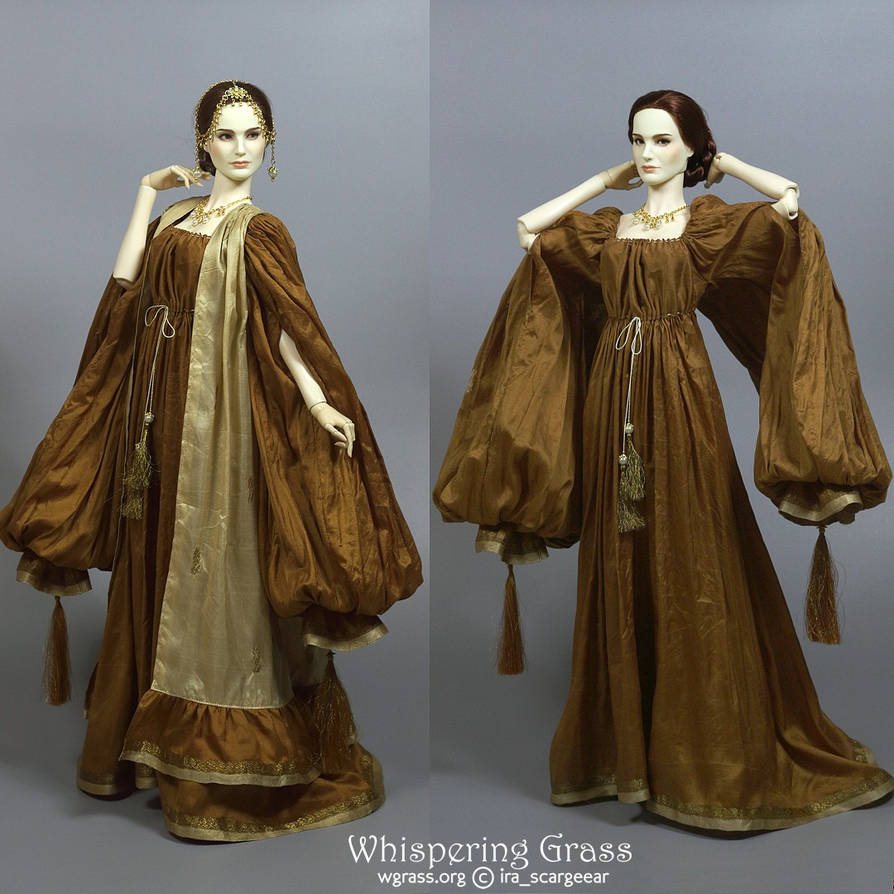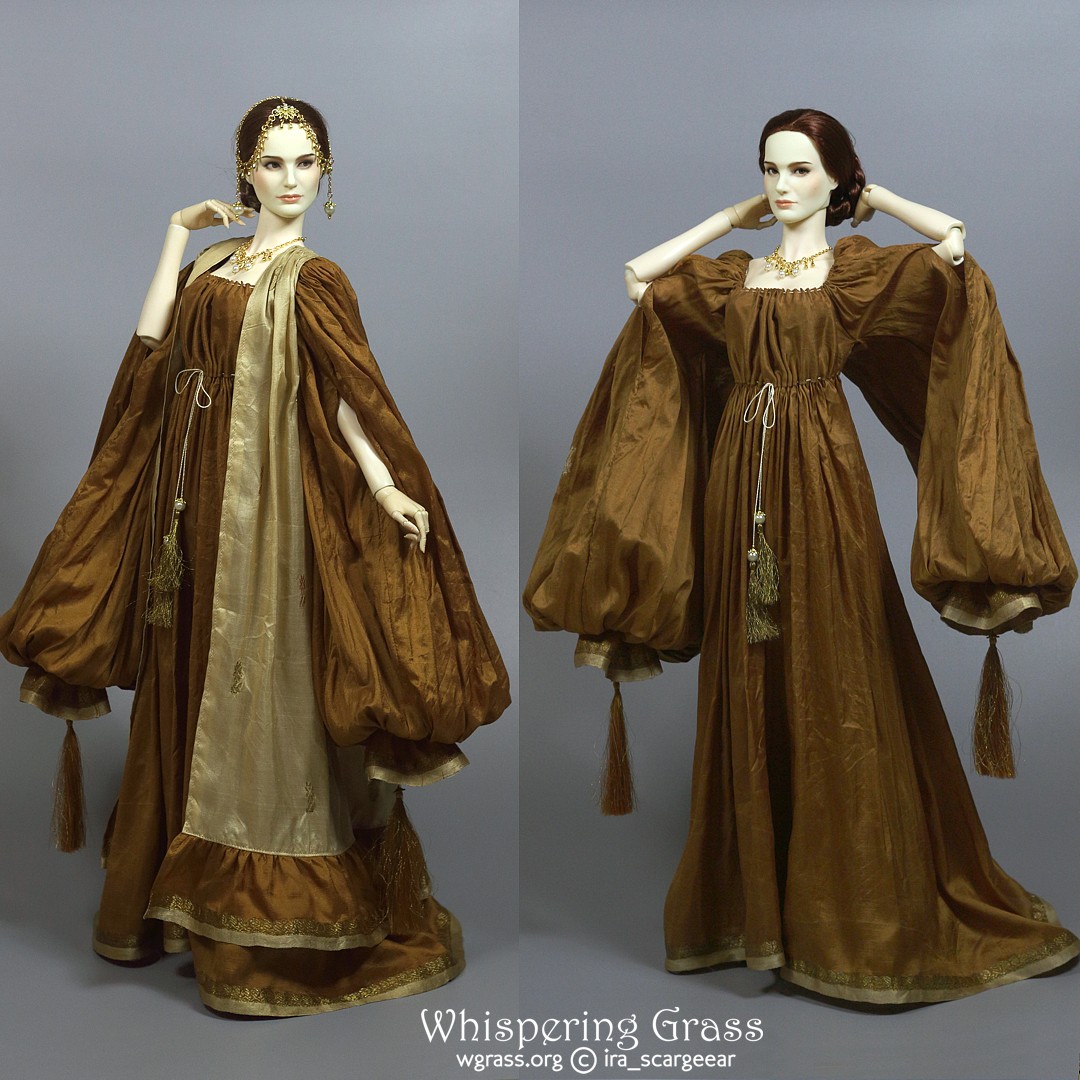 Watch
Golden Brown & Milk BJD Romantic/Medieval/Renaissance Outfit for 1/3 dolls
Romantic outfit in rich superfine pure silk with golden thread pattern.
Raglan cut allows tunic to be worn by dolls with a different shoulder and waist width. Two lacings at the collar and waist allow to adjust the dress to your doll's measurements.
Headdress and necklace compliment the set, adding a touch of royal glory.
Available on Etsy:
www.etsy.com/shop/WhisperingGr…

Gorgrous, do you actually create the clothing for the dolls? I've never met artists who do this kind of thing I am curious, you purchase the dolls and customize the faces etc?
Reply

Thank you! Well, I make everything for them: sculpt heads and bodies, make wigs and faceups, sew clothes, make shoes and many other stuff.
This doll is my head sculpt on other company (Korean DIM) body.
You may look at my range of works on my site:
wgrass.org/index.php
Reply

Reply

Exquisite! Do you make the patterns for these doll outfits yourself?
Reply

Thank you very much! Yes, I make all the patterns for all my clothes (and shoes) by myself. These ones are rather simply looking, and I often cut the details without outlining the paper pieces - just measuring ins and outs. But!!! The knowledge of how to put all the pieces together, how much fabric is needed for an each detail of a certain style and, the most important part - making folds - is a clue to success here.
Reply