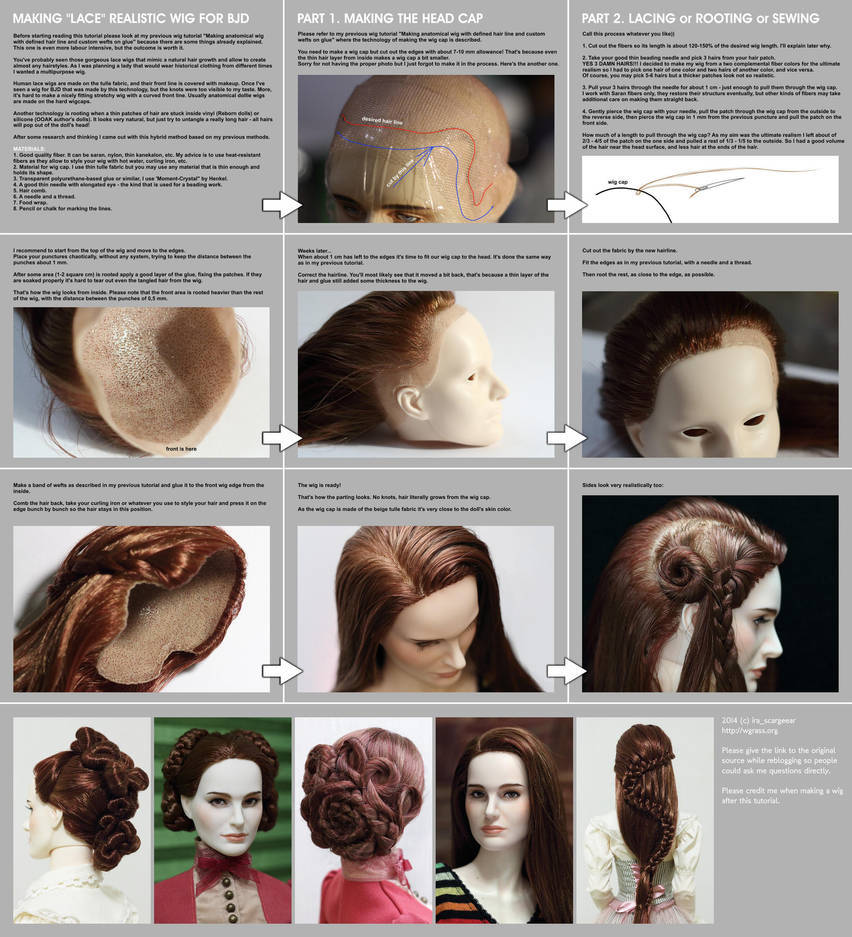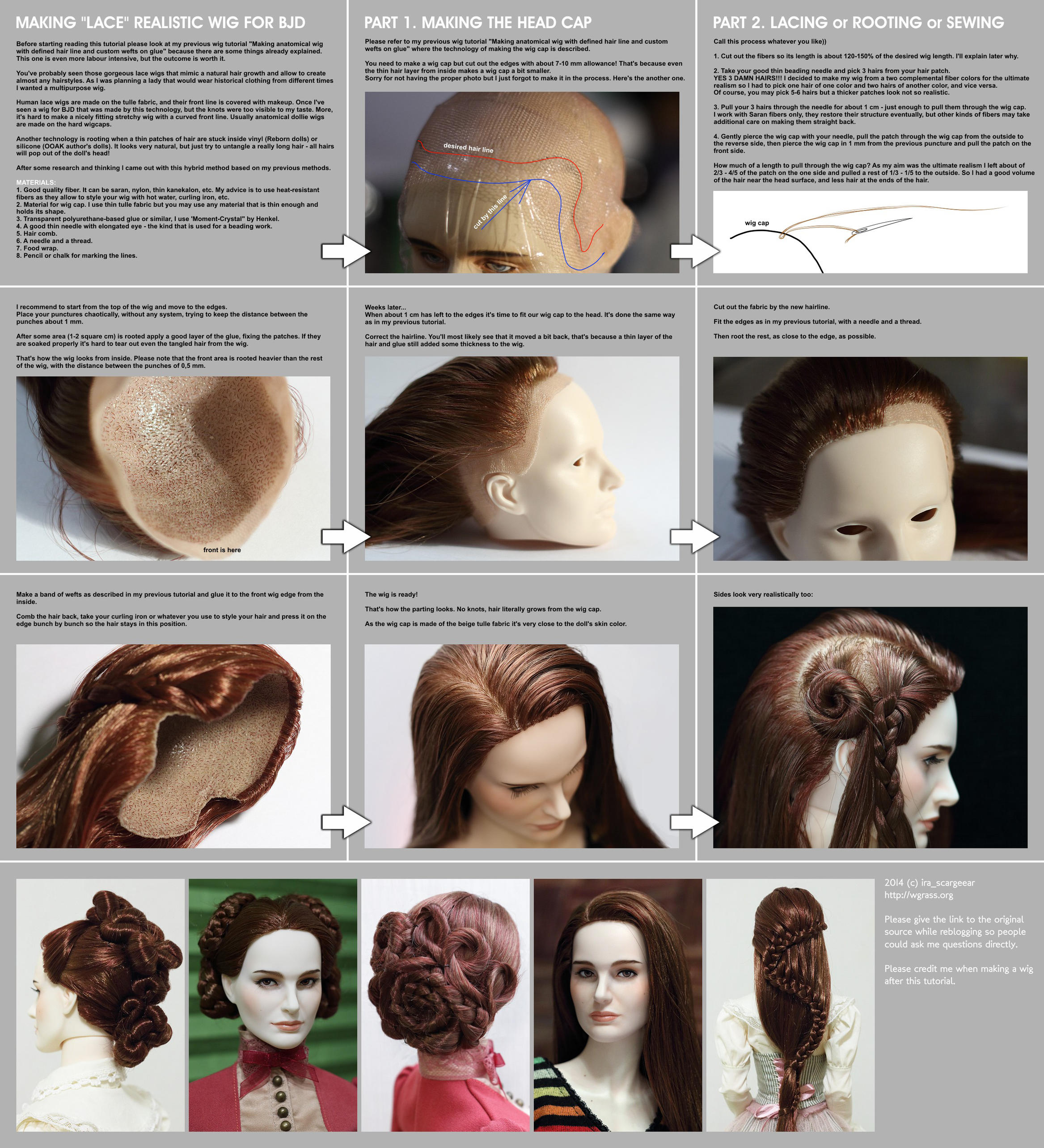 Watch
WARNING: FULLSIZE IS HUGE!!! CLICK TWICE!
Proudly presenting my last tutorial with most labour-intensive and the most realistic BJD wig.
My previous wig tutorial is here:
Tutorial: anatomical wig with defined hair line
Tumblr:
ira-scargeear.tumblr.com/post/…
my-immortals
also says: "In America, (as a replacement for the Moment Crystal), Gorilla Glue and Liquid Fusion are clear urethane glues that are available."
Important note for those who are interested in wig commissions: please consider that the wigs made by this technology are labour-intensive so the prices start from $500. If you're not comfortable with the cost please do not request commissions.