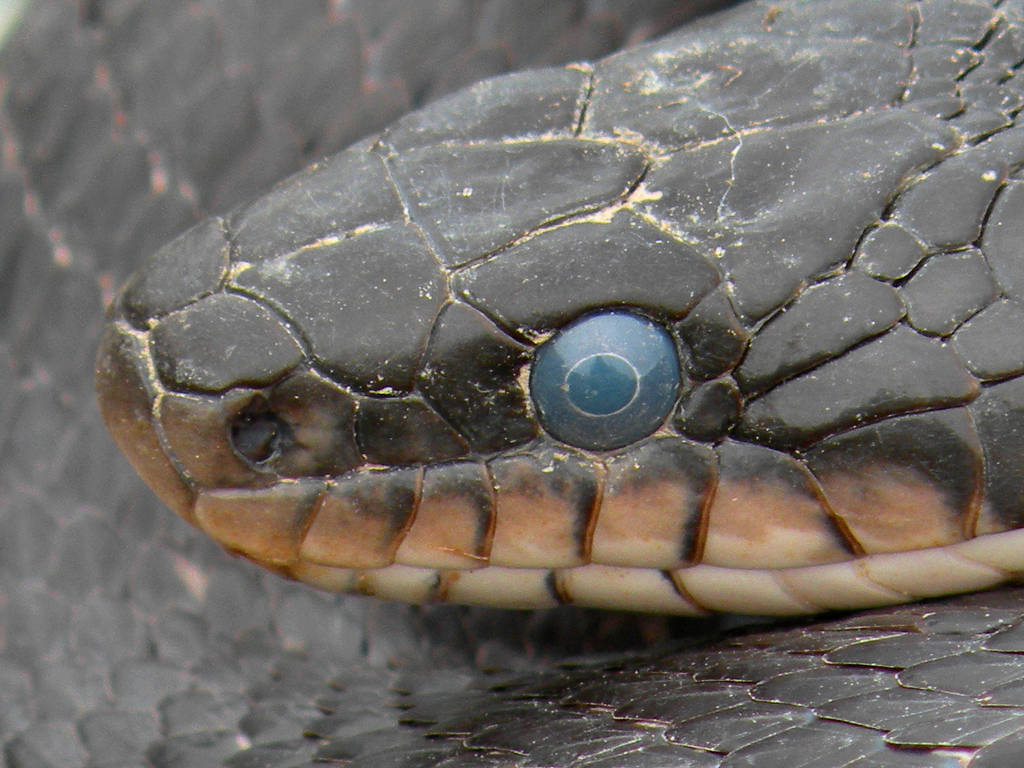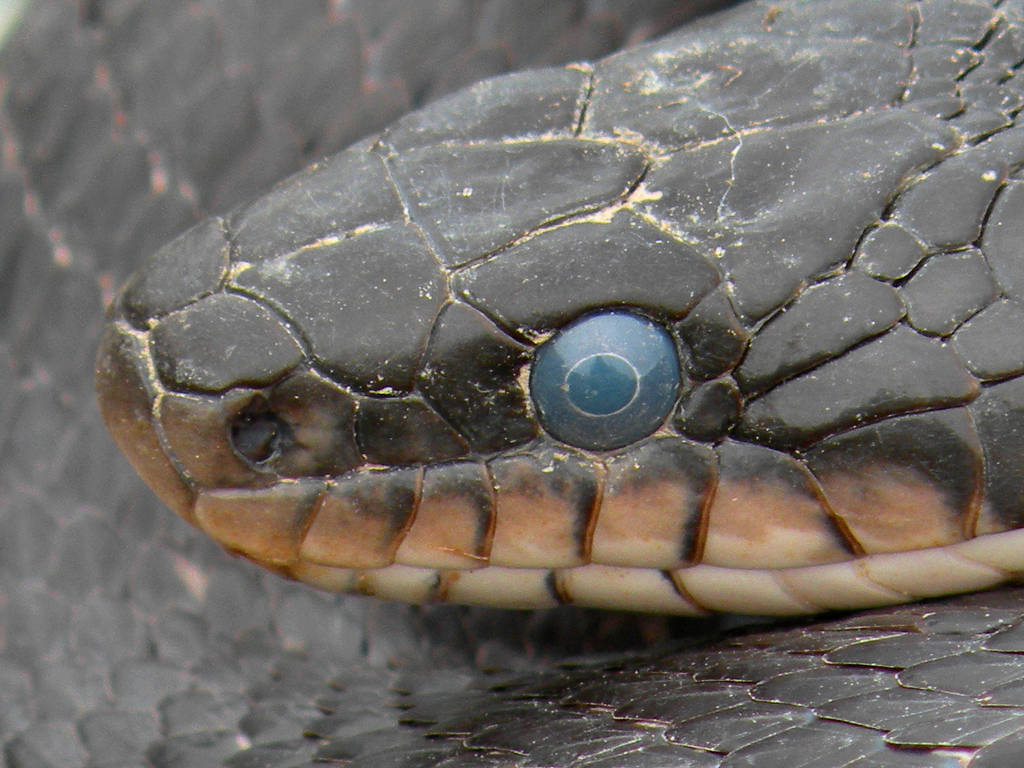 Watch
awwwwww....isn't he cute...

he was watching me....

please use large view

brown water snake, Kent Island, Md. US

Nikon P80 auto macro

oh he's/she's gonna shed soon! I can tell cus it's eye is kinda opaque! kinda looks like a garter snake..well the head does, can't see the rest of it!! lol
Reply

hiya Wendy!

I think it is a common brown water snake, it is about 3/4 times the size of a garter snake, with no stripes or markings, has been around there (I take care of this property) for years...this is a male, the smaller female was about a foot to my left, shedding? I was wondering why the eye was cloudy, they were so still, I thought they were dead at first....
Reply

He is cute!!

Reply

wow that is close!! Is it poisonous? You are braver than I am ... I got a dang black widow spider that keeps hiding on me somewhere near or on my desk and everytime I go to smack the hell out of it ... it takes off on me and I get to screaming and jumping around like a Mexican jumping bean. LOL

That is an awesome pic. Thanks for posting it.
Reply

oh my gawd...i would love to see that!!!

Reply

heheh, I think this is just an ordinary non- poisonous water snake, it lives where i work in the rip-rap by the water, there was his lady friend just to my left about a foot away...I was just bothering them...heheh but they are mellow...
a real black widow? I'd get rid of that!
glad ya like the pic, Gypsy!
Reply

I saw it a few minutes ago and sprayed a bunch of bug spray in the desk drawer. I have a surgery mask on and rubber gloves ha ha ha ha ... It was slowly moving and I grabbed about 3 paper towels and a rock I have on the book shelf and I smashed that sucker about 4 times real good ... almost busting the drawer out of this antique desk. I watched it for about 5 mins and took the paper towel and picked it up. Oooooooooh what a mess. It got flushed down the toilet and its legs were still moving. I flushed that toilet about 3 times. Hope it went all the way down the sewer .. don't want it biting me on the butt.
Reply

lol lol lol lol lol lol...oh my sides hurt...lol lol lol lol lol lol
Reply

Now I got another spider that ran behind a pic above my desk. This one has loooooooooooooooong black legs and is funky looking. I guess they are getting in through the window around the screens . . . every time I go pee pee ... I am looking around .. lifting seat .. and do it real fast ... haaaaaaaaaaaaaaa
Reply

heheheheh, the mighty hunter! I think ya got it!!!! Squashing works better than poison...and safer...heheh
Reply