Gallery | |

Favourites

| | Message Me





WELCOME




Welcome





NEWS


I am honoured to have received a Daily Deviation for this Stock Photo: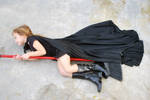 Many thanks to shelldevil for featuring it.

My

is filled with joy.
Thank you for supporting the little guys.



Thank you for all of the wonderful compliments and congratulations.




A big warm welcome to all of the new watchers!



Stock Rules

****- Please... stock regarding any children -****


NO erotic or violent arts.

PLEASE Keep them innocent!


Rule 1 - Credit me on pic with : iconsbg-crewstock : or : devsbg-crewstock : without the spaces and link back IN A NOTE or COMMENT on the deviation stock. I will always fave the work.


Rule 2 - Try to be creative as you can - have fun
do not resubmit unaltered to photography and stock.

I hereby grant all DeviantArtists permission to use my stock in any and all Deviant Prints without restriction.
Take a peek @ my shoutboard for the awesome deviations that have been made using my munchkins.
Thank you for looking



~M~