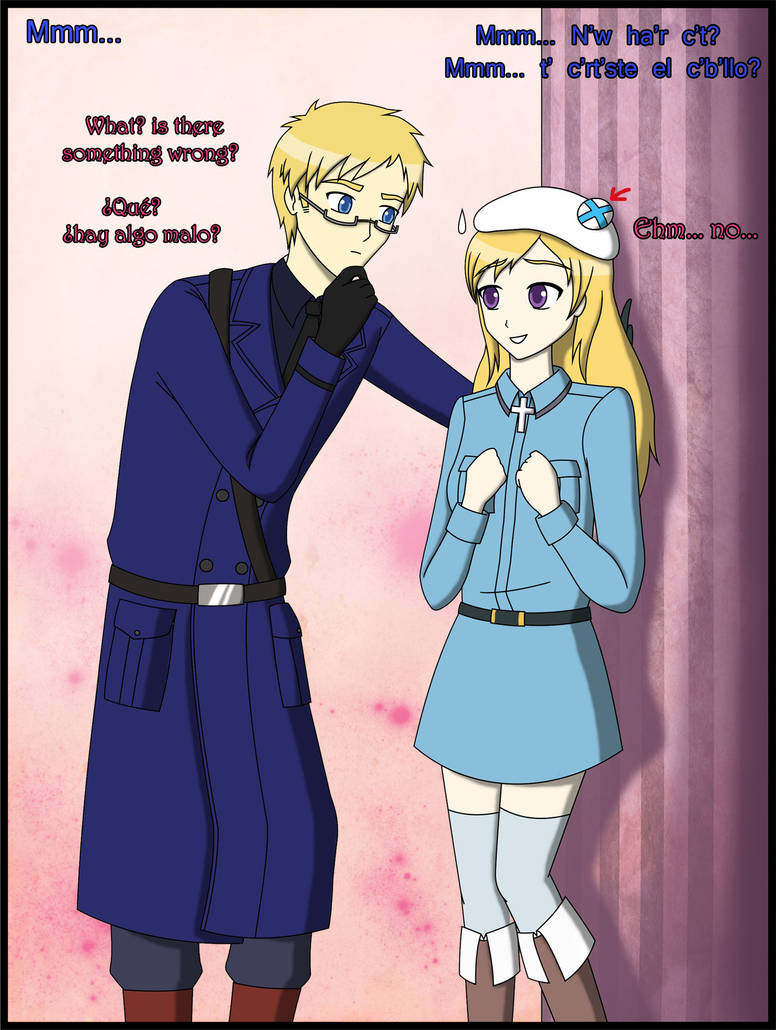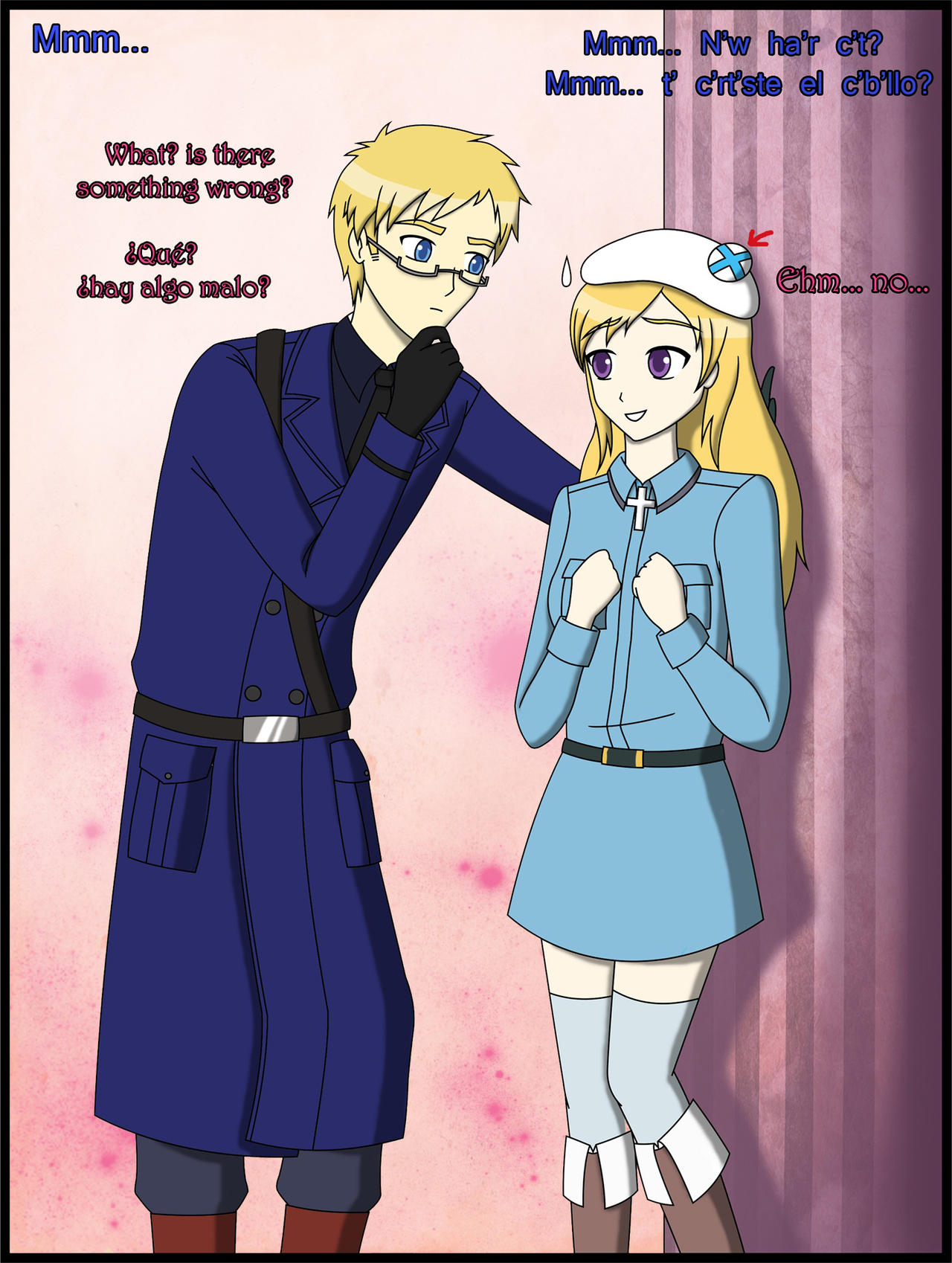 But first, these are credits of the sotcks I used in this picture (I'm still being very lazy when I have to draw backgrounds):
Old paper stock by

[link]
Stripey Wall by

[link]
Now, I know this looks a little weird and I know I suck at drawing hands but I'm still experimenting with this new "drawing-and-coloring" style I've been using lately
Anyways, everything started when I was looking for pictures of Sweden-X-Nyo Finland but I could found just some nice pictures... very few, actually...
And... well... I decided to make one, because this form of SuFin needs more love

The design I used for Nyo Finland is the one of this picture
[link]
Okay, that's all... I hope you like it and sorry if my english is bad.

Los créditos de los stocks que usé para este dibujo están en la descripción en ingles (aun sigo siendo muy floja cuando tengo que dibujar fondos -_-U )
Ahora, sé que esto parece un poco raro y sé que doy asco dibujando manos, pero todavía estoy experimentando con este nuevo estilo de "dibujo-coloreado" que he estado usando últimamente.
Como sea, todo empezó cuando estaba buscando imágenes de Suecia-X-Nyo Finlandia, pero sólo pude encontrar algunas... muy pocas, de hecho...
Y ... bueno ... decidí hacer una, porque esta forma de SuFin necesita más amor

El diseño que usé para Nyo Finlandia es el de esta imagen
[link]
Bueno, eso es todo... espero que les guste


FADSFADSGAFGS siii !!!! necesitan más amorr (?) asfas *//*
pero me gusta como se ven esos dooss waaaaaaaaaaaaaaaaa

y tus manos quedan bien, no se por que las odiasssssss *A*
ahsgahsg y yo tambie improvizo horrible con los fondos X'DDD

asgaghgshagsajshajs
Reply

(perdón por la respuesta atrasada, apenas acabo de librarme de los exámenes semestrales

)
Lo sé, esa forma de Sufin necesita mas cariño T-T
Y no es que odie como dibujo las manos, es sólo que a veces siento que quedan mal proporcionadas respecto al resto del brazo -_-U
En fin, gracias por comentar

Reply

Perdona pero lo que usaste no es stock, borra este trabajo o remueve el fondo en el que usaste mi imagen o tendré que reportarlo.
Reply

En serio? (Ay, no puede ser)

Perdón, le cambiare el fondo lo más pronto posible, luego te envio el link.

Dame unos 30 minutos
Reply

Kyaaaaaaaaaaaaaaaaaaaaaaaaaa~ amo el Suecia x Nyo! Finlandia

Reply

This is lovely! Their expression, so earnest, are endearing!
Thanks for sharing this with the group!
Reply

*O* really? I'm glad you think so

And no problem

I'll share many drawings more with the group in the future

(sorry if my english is bad)
Reply