Journal Entry:
Sat Sep 26, 2009, 8:24 AM
Listening to: nothing... just want my kitteh back
Reading: I can´t... Je pleure
Watching: an old pic of my kitteh
Playing: with my kittehs old furry mouse
Eating: nothing... I can´t :(
Drinking: Orangina (mjam mjam)
Hey dear friends, watchers and visitors...
...today is probably the most saddest day in my whole life.
I was always loving my sweet cat GÖDDIE. Today I lost her.
No she´s still alive, but nonetheless she´s gone for me forever and I need to say thank you to my EX and his sister.
Today he came over to take away some of his DVDs and some other old stuff he usually owns.
So he had everything in his car and came back to my flat, standing in the kitchen and asking me what´s about the kitty. So I said for sure I will keep her...
Ok before I go on you should know, that when we both were in a relationship, his sister gave us that kitty to take care of. So we did...
And after we both split up we decided and agreed that I will keep her, because she was my princess, my little cutie... just my everything and for sure she was now living in the flat she was used to know.
So well today he was asking me about her, so I said I will keep her...
Well he said: "my sister wants her back." I was so mad, so upset. I was crying !_!
I did not understand why and how... So I was saying: "what do you want to do now? Do you want to put her in a paper box or what?" He: "No, no problem at all i have a cat carrier box in the car."
I instantly hated him... Normally we were splitting up as friends. Really friends... not just saying that... At least I was thinking that, but after that today I guess it was only a saying.
Well I immediately threw him out of my flat. I was nearly on my way to give him a slap in his face.
So since today morning she´s gone. Gone away forever. I so damn miss her and if I think of her I could instantly start to cry again... I´m so sad.... Soooooo sad.... And all I have now is some of her little toys (furry mice) and some pictures of her.
GÖDDIE I miss you a lot. Without you I really feel so alone because you gave me a lot even if you have only been a cat... But you have been a very special cat. So cute, adorable and loving sweet...
I will always keep you in my heart ♥ for the rest of my life....
Well so now you know everything about my day today, my feelings and thoughts... I hope it´s getting better soon...
GÖDDIE I MISS YOU
IN LOVING MEMORY you can see her here: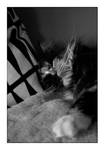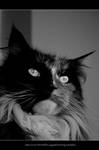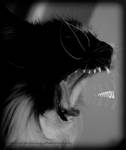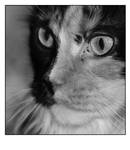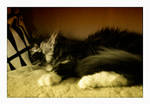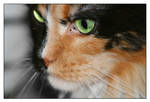 Best wishes out there to every animal and kitteh lover and the ones who feel affiliated to me
SawSomethingPhotography
Features
Seasonal feature: Fall / Autumn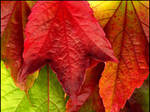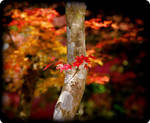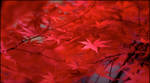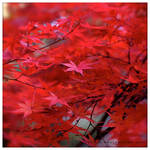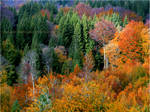 :thumb101774105: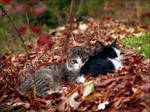 :thumb99565483: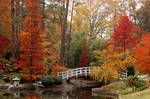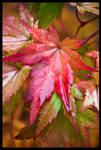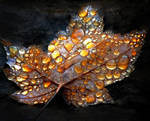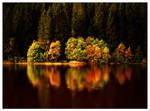 :thumb135020959: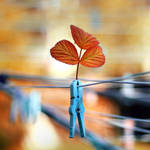 :thumb101549940: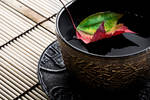 :thumb67893877: :thumb128147736: :thumb135584926:

Nächste Woche geht wieder die Uni los. Aber diesmal hab ich nur von Montag bis Mittwoch Kurse, ansonsten hab ich Do und Fr frei.
Reply

Ja dann machen wir nächste Woche Do oder Fr was zusammen

Freu mich. Meld mich dann nochmal bei dir. Genieß die Woche

Reply

Hi! Fuehl dich von mir gedrueckt. Leider bin ich grad noch in China, so dass ich nur auf diesem Weg sagen kann, wie bloed ich das von Andi finde. Tut mir echt leid fuer dich. Ich weiss aus eigener Erfahrung, wie es ist, ein Haustier zu verlieren. Und ihr hattet ja die Katze schon laenger.
Diese Woche Samstag komme ich zurueck aus China und wenn du magst, koennen wir uns treffen und dann zeige ich dir meine Bilder. Halt die Ohren steif

Reply

Huhu, mensch sorry für meine späte Antwort. Ja da freu ich mich aber dass du wieder hier bist. Auf deine Bilder bin ich schon total gespannt. Ich hab momentan Urlaub und eigentlich immer Zeit. Wenn du also mal bissel Zeit hast dann meld dich einfach. Musst sicher erstmal noch deine Sachen ordnen und so, warst ja nun auch länger weg.
Danke schonmal für deinen Zuspruch *drück*
LG
Reply

Hallo!
So, ich bin seit gestern zurück und mir geht es gut, außer dass ich noch müde bin, Jetlag halt. Wenn du willst, können wir uns nächste Woche treffen. Ab Dienstag hätte ich Zeit. Nur am We bin ich verhindert.
Reply

Hmm ja dann machen wir das die Woche später, weil ich nämlich Dienstag schon was vor hab und von Mittwoch bis Freitag Besuch bekomme. Dann schauen wir mal dass wir uns die Woche danach treffen. Da hab ich noch Urlaub. Wie hättest du denn da Zeit?
Ja dann schlaf dich mal gut aus. Kann mir vorstellen, dass du noch total geschafft bist, wenn du erst seit kurzem wieder zurück bist


Reply

Awww thats really sad

Is there anywhere you can persuade them to give the gorgeous cat back? I hope so for you!!
Reply

Thx a lot, but I tried everything. Asking to buy her and all that but without any result. So my kitteh is gone

Reply
Mensch Steffi. Das tut mir so Leid für dich!

Also ich muss sagen, ich finde es unmöglich, dass sie dir Gödde so plötzlich weggenommen haben! Gibt es keine Möglichkeit, sie vielleicht zurück zu bekommen?
Eigentlich war doch klar,dass du dich weiter um sie kümmerst...
Du hast Andi immer unterstützt und es war doch nach dem Beziehungsende eigentlich alles geklärt, wie kann er da so etwas machen?!
Man könnte fast meinen, du wärst für ihn und seine Familie plötzlich 'irgendjemand'...
Wir telefonieren morgen Abend mal, wenn du möchtest.
Ich drück' dich.
Jule
Reply

Huhu Julchen, komme erst jetzt zum Antworten. Werd dich die Tage mal anrufen. Vorzugsweise morgen. Was hälst du davon?
Dann erzähl ich dir das ganze mal *sniff*
LG
Reply

well you're stupid for giving her back. unless your ex's sister had proof she was her's, your ex had no right to take her. you should have just told him to get out & not let him take the cat. common sense.
Reply

Hey hey I´m nit stupid ok?

I did not have any chance to keep him back so I was obliged to let him go and take Göddie with him.

Reply

Aww!!! Thats horrible!!

Reply