Hey dear friends, watchers and visitors...
...today is probably the most saddest day in my whole life.
I was always loving my sweet cat GÖDDIE. Today I lost her.
No she´s still alive, but nonetheless she´s gone for me forever and I need to say thank you to my EX and his sister.
Today he came over to take away some of his DVDs and some other old stuff he usually owns.
So he had everything in his car and came back to my flat, standing in the kitchen and asking me what´s about the kitty. So I said for sure I will keep her...
Ok before I go on you should know, that when we both were in a relationship, his sister gave us that kitty to take care of. So we did...
And after we both split up we decided and agreed that I will keep her, because she was my princess, my little cutie... just my everything and for sure she was now living in the flat she was used to know.
So well today he was asking me about her, so I said I will keep her...
Well he said: "my sister wants her back." I was so mad, so upset. I was crying !_!
I did not understand why and how... So I was saying: "what do you want to do now? Do you want to put her in a paper box or what?" He: "No, no problem at all i have a cat carrier box in the car."
I instantly hated him... Normally we were splitting up as friends. Really friends... not just saying that... At least I was thinking that, but after that today I guess it was only a saying.
Well I immediately threw him out of my flat. I was nearly on my way to give him a slap in his face.
So since today morning she´s gone. Gone away forever. I so damn miss her and if I think of her I could instantly start to cry again... I´m so sad.... Soooooo sad.... And all I have now is some of her little toys (furry mice) and some pictures of her.
GÖDDIE I miss you a lot. Without you I really feel so alone because you gave me a lot even if you have only been a cat... But you have been a very special cat. So cute, adorable and loving sweet...
I will always keep you in my heart ♥ for the rest of my life....
Well so now you know everything about my day today, my feelings and thoughts... I hope it´s getting better soon...
GÖDDIE I MISS YOU
IN LOVING MEMORY you can see her here: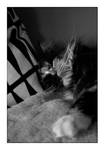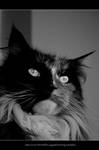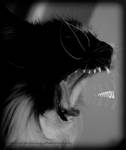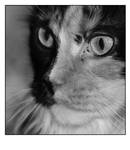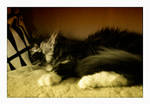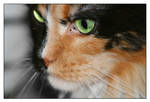 Best wishes out there to every animal and kitteh lover and the ones who feel affiliated to me
SawSomethingPhotography