Journal Entry:
Wed May 26, 2010, 1:42 PM
Listening to: Indochine - Electrastar
Reading: a french book
Watching: my cat sleeping
Playing: solitaire
Eating: peas with butter
Drinking: water with mint sirup
Hey friends, watchers, visitors and all the others out there...
first i want to say SORRY SORRY SORRY and Entschudldigung for all the long time I have been absent.
Lots of things have been happening during the last weeks.
Just to shorten it:
--> some concerts (IAMX in Brussels, De/Vision in Cologne, Indochine in Lille and Brussels)
--> diseases (viral infects and cough)
--> dead of my grandfather and some other things in my family
Well and now last sunday the sun was shining again so I took my cam and went to one of the largest zoos in Germany.
My little trip ended up in the "Zoom Erlebniswelt Gelsenkirchen". Such a wonderful and amazing zoo.
It´s devided into different themes : ALASKA // AFRICA // ASIA.
I spent 7 hours there and took lots of... no tons of pictures *lol*
I don´t find a word to explain all the things you could see in the zoo.
But what I can tell you is that you did not feel like being in a zoo. You felt like being in the real wildlife. Most of the time you did not recognize the barriers and were directly into the scene.
There are little tropical forests with big bats and colourful birds. Right around the next corner you see ice bears swimming under water and varis jumping over you.
Well just have a look and enjoy my little wildlife trip with me

And for sure I promise in the next time there will be more again from me - FOR SURE!

Greetz
SawSomethingPhotography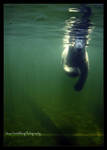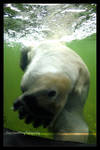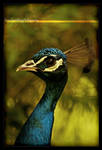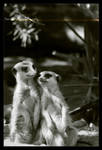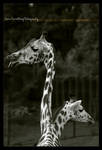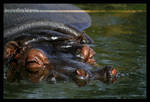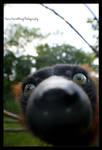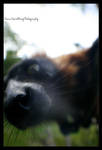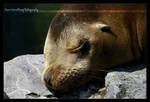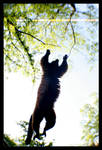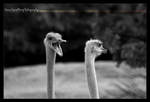 Watch

Tut mir leid, das mit deinem Großvater zu hören

Ich hoffe, es geht dir wieder besser.
Reply

Danke das ist lieb. Ist jetzt schon ein bissel her. Bin noch immer was mitgenommen. Kam für mich so überraschend, auch wenn er schon lange im Pflegeheim war, aber meine Oma hat mir nie berichtet wie es ihm so wirklich geht. Und als dann meine Mutter eines Montagmorgens anrief hats mich eskalt erwischt. War grad auf der Autobahn auf dem Weg zurück aus Frankreich auf dem Weg zur Arbeit und musste noch gut 2 Stunden fahren. War ganz schön hart....

Reply