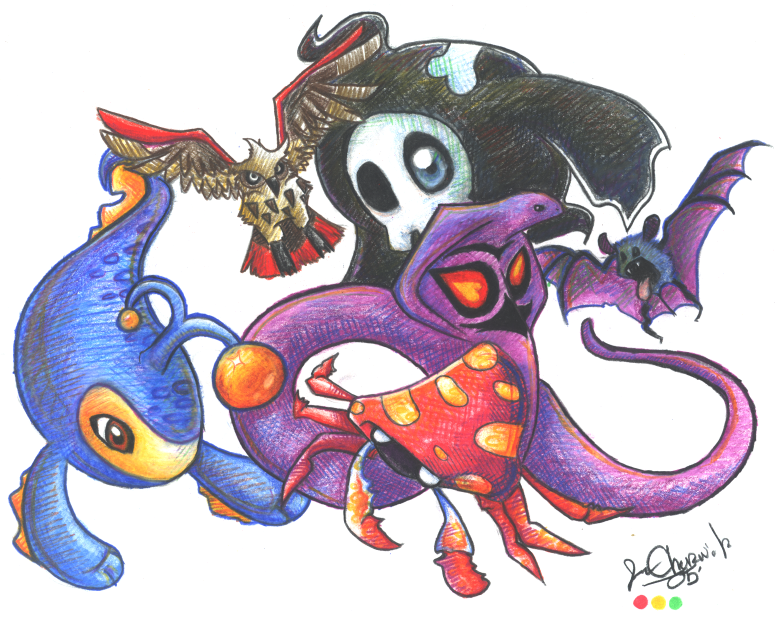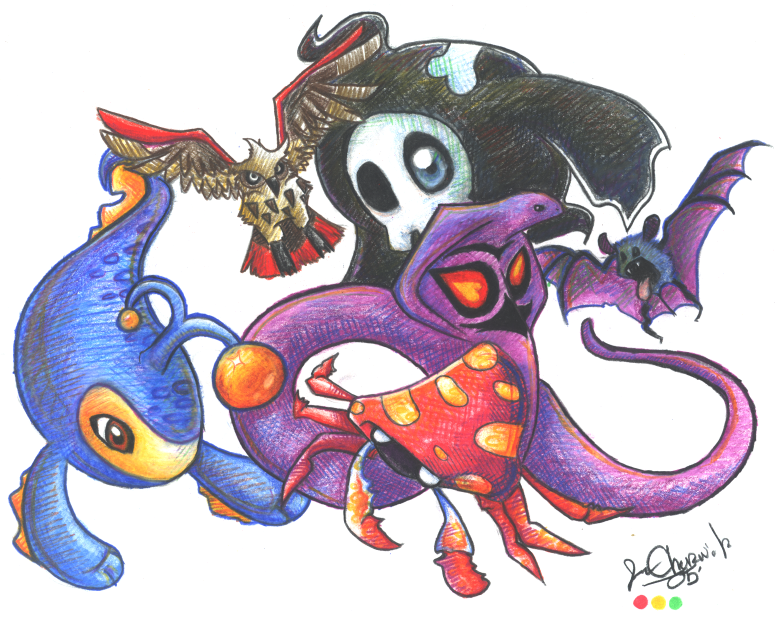 Watch
I HATE HOW MY SCANNER TOOK THIS!!! D< It lost all teh rainbow colors I mixed in ;_; I'll try and fix it.
----
[POKEMON RANTING]
Ever notice how people draw their pokemon partys.. and EVERYONE seems to have a pikachu... mew... garados... lugia... ho-oh??? Well you know what I mean. Realistically. You would never get any of those amazingly powerful pokemon. SO. I'm here to say.. Im not a poke-noob and I chosse my pokemon realistically lD lol
See now... if they where real... I would'a had these bucuz there in reach. :3
1. Parasect: I could get that down the shore. (Nothing beats the Jersey shore!)
2. Arbok: I could find an Ekans ...probly at my Grandmums house... or my aunts. (I love Arbok!!!)
3. Golbat: My backyard. In the summer at night. In the trees around my pool.
4. Duskull: The Pequannock cemetary... its freakin creepy at night! o-o;
5. Noctowl: Other side of town.
6. Launtine (sp): Jersey shore.
....Point proven. Im a realistic pokemon nerd!