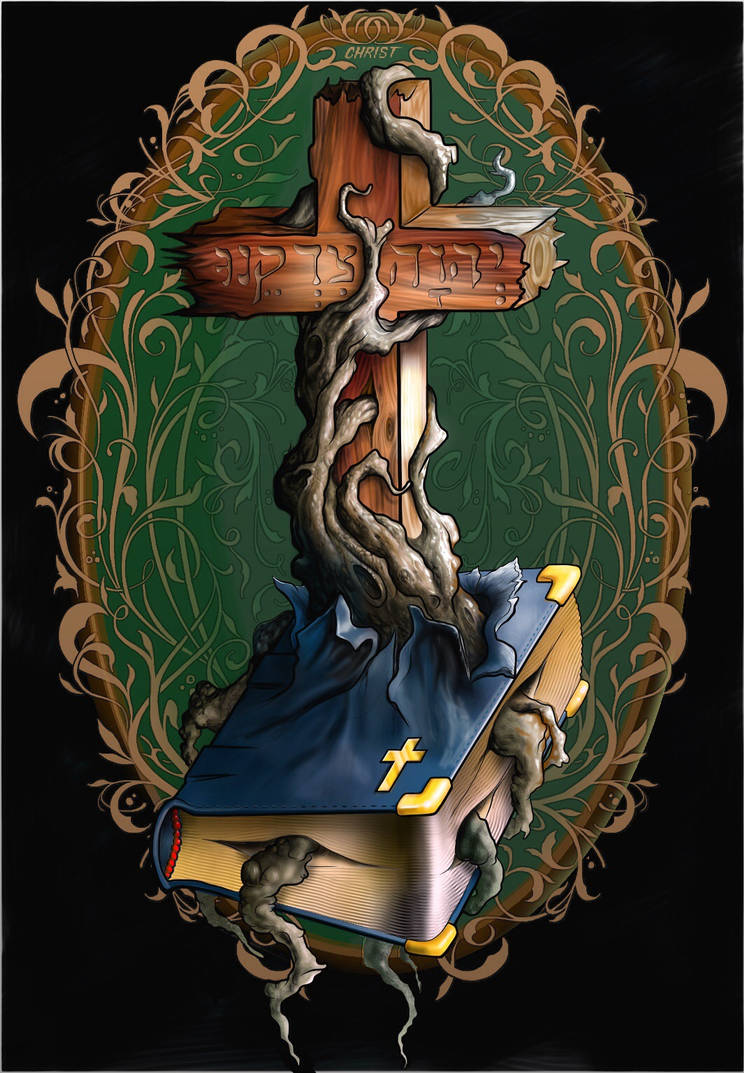 Watch
"For the word of God
is
quick, and powerful, and sharper than any twoedged sword, piercing even to the dividing asunder of soul and spirit, and of the joints and marrow, and
is
a discerner of the thoughts and intents of the heart."
--- Hebrews 4:12

This is wonderful!

It also goes hand in hand with the scripture:
"You study the Scriptures diligently because you think that in them you have eternal life. These are the very Scriptures that testify about me,"--- John 5:39
(NIV)
Reply

Love this, it's a very powerful image.

Hebrews 4:12 is a fitting verse for it.
Reply

The lettering in the cross is Hebrew for "The Lord My Righteousness"
Reply

I love this! It would make a great t-shirt, too

Reply

I plan on making it as a tshirt soon, Ill post the link for sale once its done

thank you for the kind words!
Reply

Reply

That is a powerful verse and a gorgeous piece of art! The background is so ornate and I love the root thing growing up the cross. the whole thing has a really organic feel! Beautiful job here!
Reply