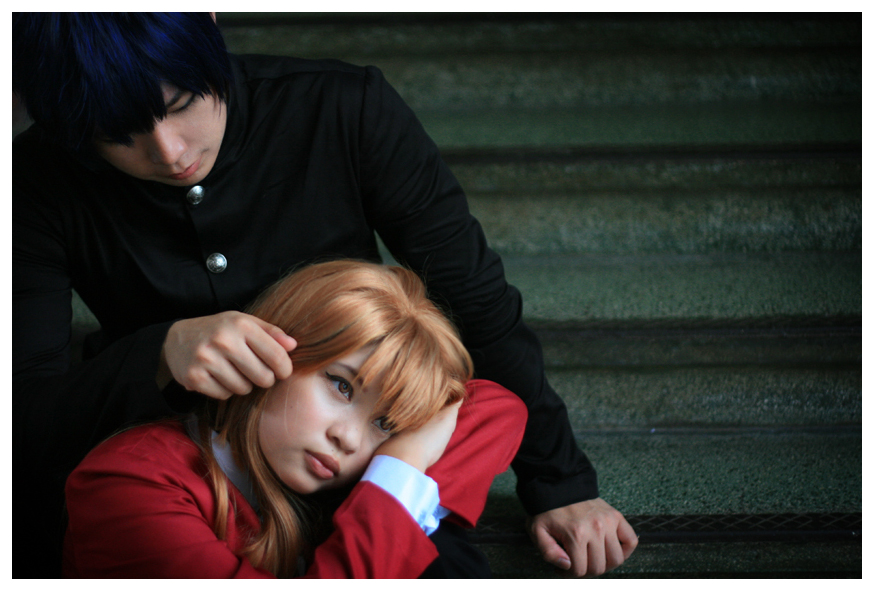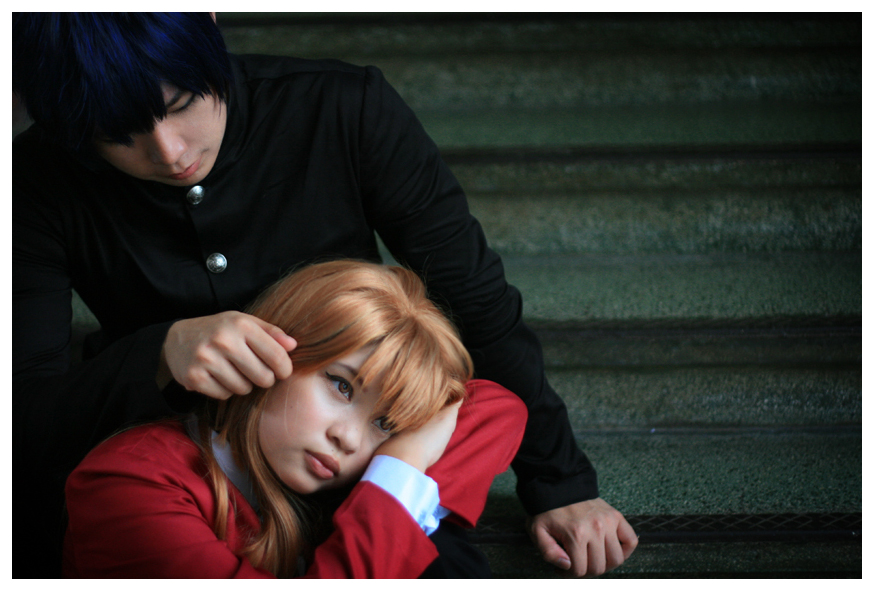 Watch
If you touch Taiga, you find happiness right? The chance it will work is probably zero, though. But if it were true, what would Taiga do for herself to find happiness?"
- Takasu Ryuuji
The legend of the Palmtop Tiger of Happiness says that anyone who touches Aisaka Taiga will be granted happiness or a wish. While everyone else is wondering what it would mean to them to have their wishes granted, Ryuuji thinks about Taiga.
I really really love this anime/manga.
I had a lot of laughing and crying moments. The characters are wonderful.
Here's my journal for the toradora shoot:
[link]
Takasu Ryuuji:

Photo by

and