ABOUT
---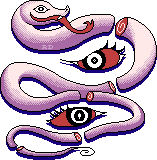 Hello there, my name's Lucius. Feel free to address me as either that or my username, I don't mind.
I am young man living in Canada, who enjoys animals, landscapes, as well as morbid and occult things. I've been drawing since I was young, but I'm still not as good as I want to be.
I happen to be an Aquarius ENTJ.
I
adore
video games, especially the Elder Scrolls series.
I speak fluent English, as well as French. My native tongue is actually Polish, but I'm a bit rusty now.
If you want to talk, feel free to message me!
---
STATUS
---
---
---
Credits for resources used (in order):
momiru
RariDecor
VCR-WOLFE
Solmiu
Pastellilapsi