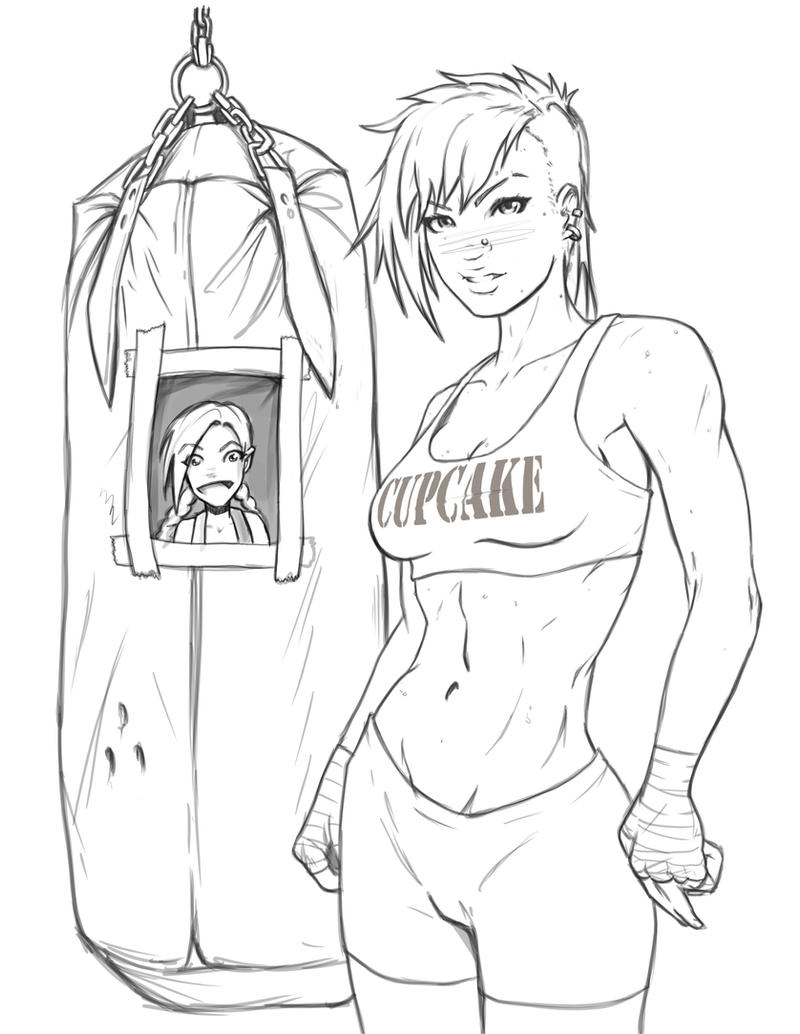 Watch
Vi training hard. League of legends stuff I have a few of these in backlog I'm trying to get in a reasonable state. Was gonna colour but again FAILED to get around to it. I like this one tho. I had some good photo-ref of a very buff female boxer I think translated well to VI who must be pretty buff to heft those gauntlets around.
*edit* Ok I'm an idiot! I forgot her "VI" Tattoo and her neck Tattoos. They are there in my sketchbook! I just removed them when I was refining it. doh. I'll fix her.
*edit* scratch that! "Officer VI" doesn't have the VI on her face so it must be makup! I'm in the clear! Woo!

The photo in the bag reminds me to Groose, from Skyward Sword with a Link's photograph on his
but is nice :3
Reply

Reply

pff the anatomy is so perfect >_< i want to reach that level
and i love the derpy Jinx pic

Reply

Practice and reference pictures!

Gotta have Jinx in there, I have a VI + Jinx pic coming up.
Reply

great look and pose, concept, drawing ... please show us the others t... his is great!
Reply

Reply

Thank you !

Reply

I love this side of Vi, and you portrayed it wonderfully! People always said that I had a funny taste in women, aha
Reply

Reply