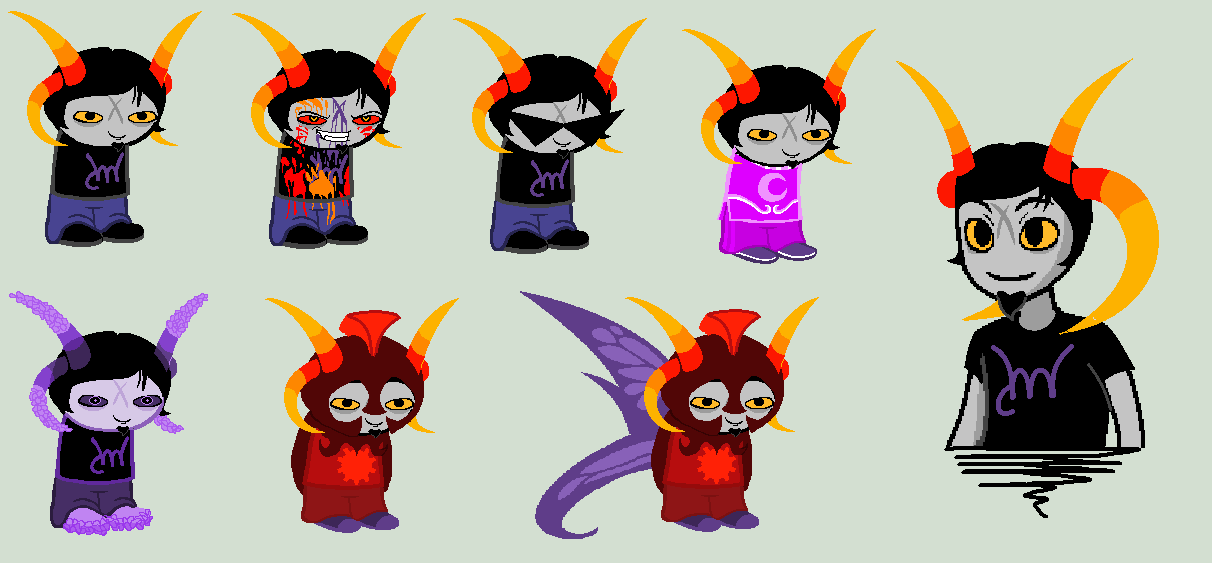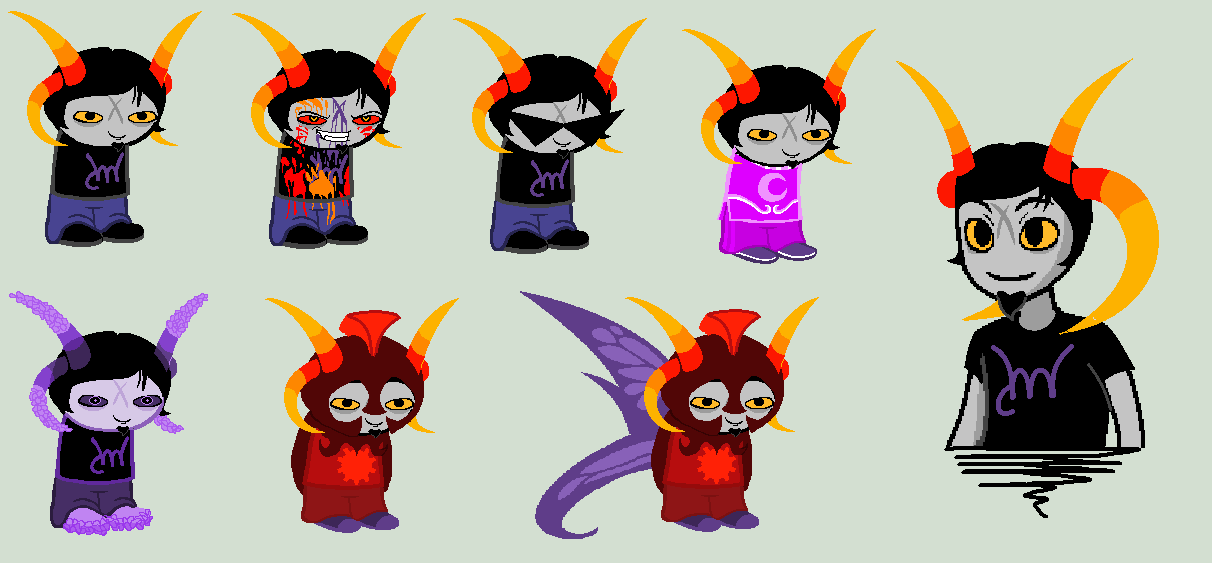 Watch
1) Current sprite.
2) savana, vorddan? whats the matter? ddont you want to talk things over?
3) Deal with it.
4) Derse dream attire.
5) Trickster mode--rock candy theme.
6) Guard of Time.
7) God Tier with wings.
~
Marduk
- Marduk is pretty metal dude. He really enjoys listening to his music and zoning out. Sometimes he uses it to escape from reality when things are getting really serious in order to keep his head. He tends to be a bit of a slacker and takes longer than other trolls to get his work done. He has a bad habit of sleeping for long periods of time and he goes to his moon more than the others. He has a really friendly, relaxed air about him that makes others trust him. After Savana had been cured by Bailey and revived by Aminon, he visited her in her dream bubbles and tried to corrupt her again so that she could take him to join His Honorable Tyranny's army. After discovering his evil intentions, Vordan killed him in order to redeem him as his ancestor was known for doing. After he was revived, Marduk no longer wanted to corrupt Savana and began working harder and improving his relationships with other trolls. Although he was forgiven by Savana and their relationship grew, Vordan never forgave him and they became Kismesis.
~
The Team:
savannaegoth.deviantart.com/ar…
Profile:
savannaegoth.deviantart.com/ar…
~

Reply

No way. My sister's fantroll has the same name. T_T I SWEAR IT WAS BY ACCIDENT!
Reply

is he evil....go-Tees r evil...
Reply