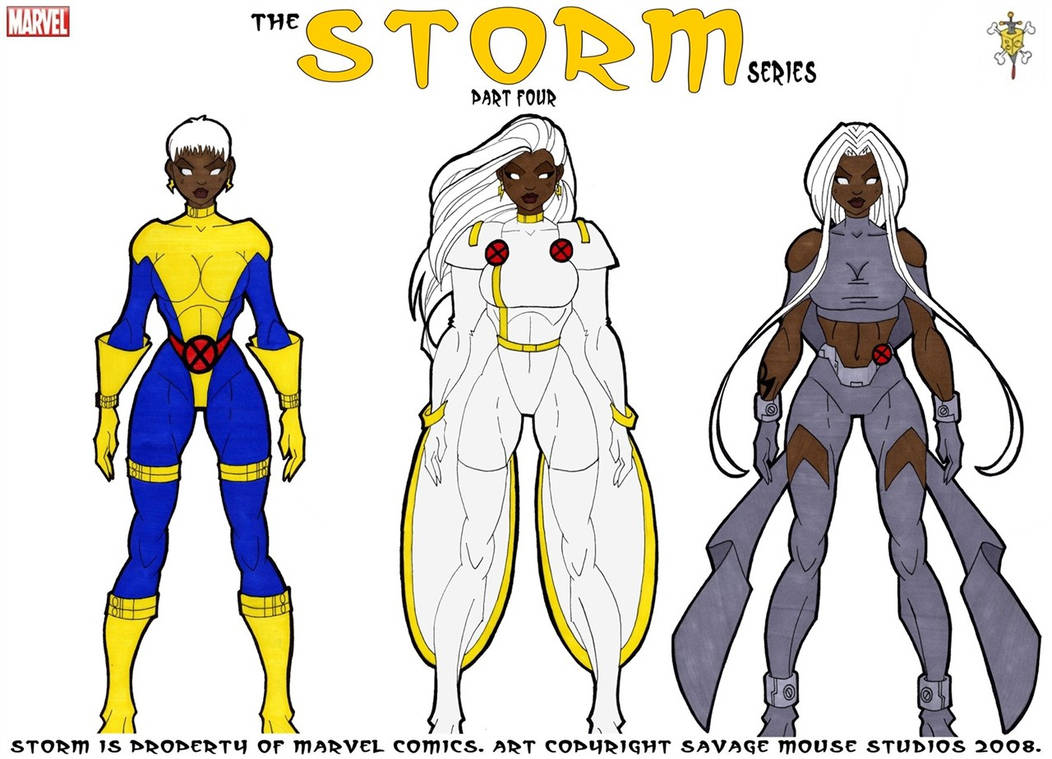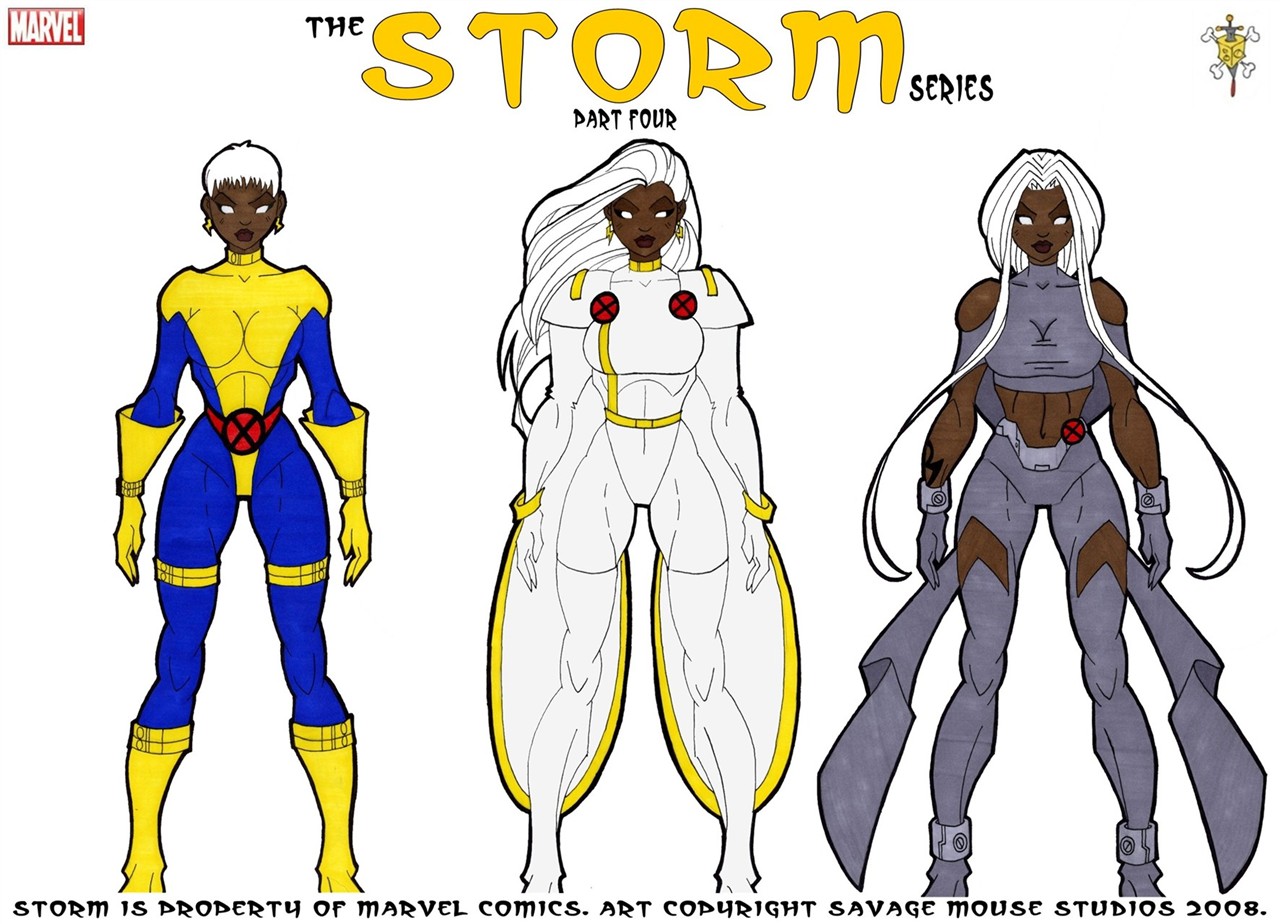 Watch
THE STORM SERIES: PART FOUR
*May contain spoilers.*
The Series ~~>
[link]
#1- In the massive UNCANNY X-MEN #275, circa 1991, Storm and the rest of the X-Men all take on the new version of the team standard blue & gold uniform. Since the various members of the team had been scattered for so long and were in the process of reuniting, this was likely an attempt to help pull them together into a single unit again. Possibly. I don't really know. It sounds right, though. Anyway, yeah, this would be Storm's standard X uniform. Ta-da.
#2- Later in 1991, the current and the original X-Men reunited into a single team that then split into two separate strike forces, Blue & Gold (UNCANNY X-MEN #281/X-MEN #1). Storm became leader of the Gold Team, and took on this new costume. And yes, I'm aware that it was originally supposed to be black like the previous suits. I'm going to guess that there was some confusion over the color because of Jim Lee's shading techniques, coloring styles, what have you. The costume was portrayed as being white in the insanely popular FOX animated series, so it stayed white in the comics, as well. At least that's my theory. This is probably Storm's most recognizable costume, due mostly to the animated series. She wore it for about five years in the comics.
#3- Circa 1996, Storm took on a more streamline, modern style costume when Joe Madureira took over pencil duties on UNCANNY X-MEN. Storm cut her hair funky after her battle with Marrow in UNCANNY #325 and the events of her four issue limited series shortly thereafter, which I haven't read. This is the Mad' version of the costume, which I like. Storm seems to have gotten a wrist tattoo at some point, I suppose I should do more research, but I don't feel like it, because it disappears eventually.
To be continued...
STORM is property of Marvel Comics
Art by Michele Mixell, Savage Mouse Studios 2008
Materials: Sharpies, Microns and Prismas on legal-sized printing paper.
Acknowledgement: Along with my personal comic collection and knowledge of X-Men history, I referenced several other sources for this series, including the unbelievably comprehensive UncannyX-Men.net (www.uncannyxmen.net), Marvel.com (www.marvel.com), Comicvine (www.comicvine.com), Kataclysm's X-Men: Evolution Page (www.evolution.eracerx.com/screenshots.php), and various other fansites across the internet, as well as the wonderful fanarts found here on DeviantART. Check 'em out.

I think the 'tattoo' was just part of her gauntlets. We don't see much of her in civilian clothes during this period, but I can't recall seeing the marking on her wrist when we do.
Reply

i really like your series of storm costumes! very well done... nice drawn

I love her white 90s TAS costume the most of all and i got her four issue limited series and it is really nice too^^
Reply