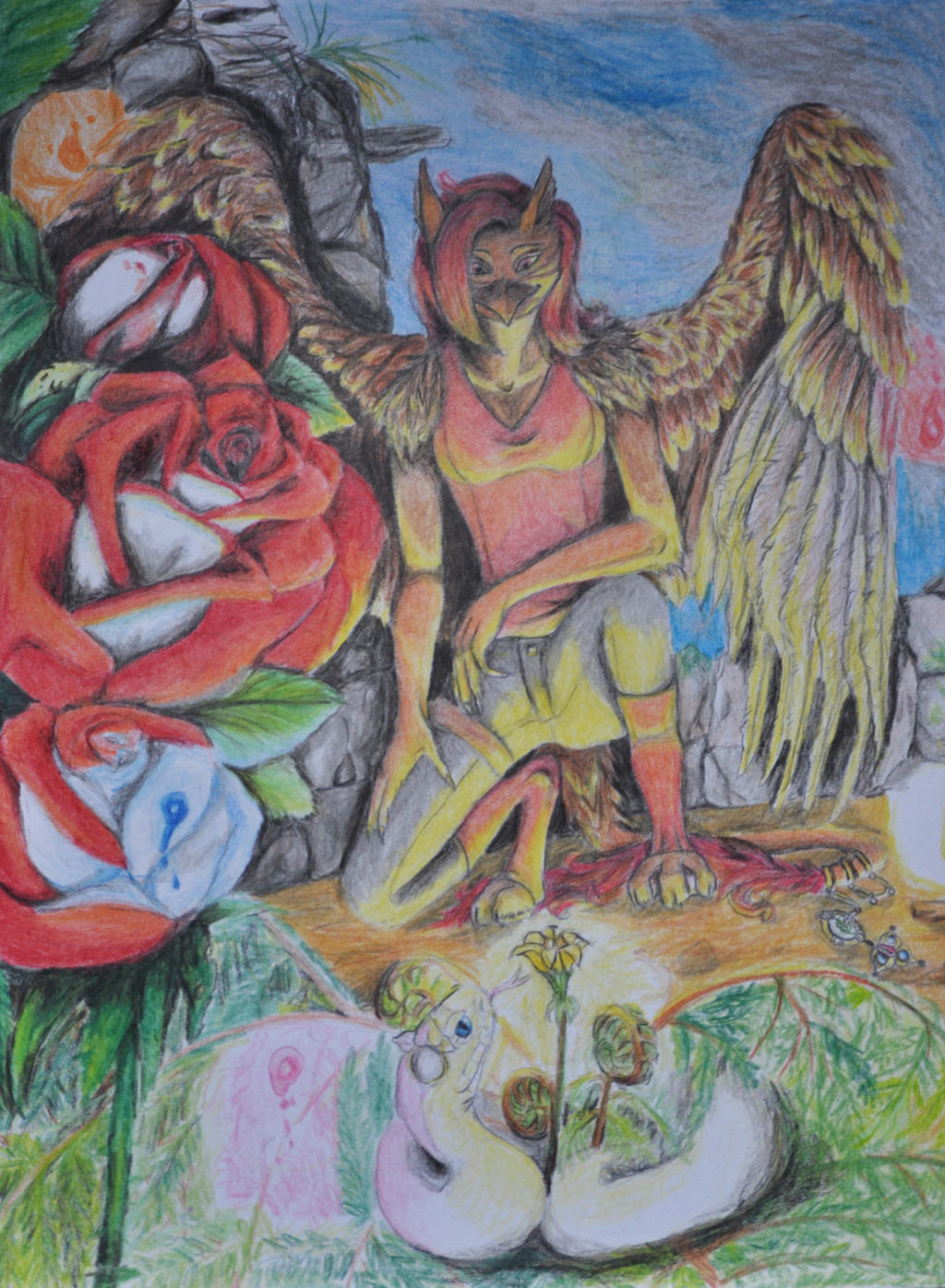 Watch
And 7th

task, art trade with
Ulario
; her skylion character P.R.O.S. agent , Scarlet, being shown a very rare occurence - the blooming fern, shown by my Vipera in her snake form. With Scarlet´s interest in all things paranormal, I thought that she may enjoy seeing some local mythic plants - and also beings, as the Viper Queen herself is a subject of a legends. The glowng blobs are our version of will-o-wisps, precisely the nearly harmless variety, which is believed to be the souls of children - the reason I´ve made them brightly coloured and curious. Here they probably just skip and dance around, looking at pretty flower what the queen is showing her quest, maybe they´ll try to play with said skylion, a most unusual sight in their home.

Incredibly complex drawing: so many details! The light/shadow rendering is very, very good and I particularly like your use of colours and the character's expressivity
Reply

It looks awesome! Thank you so much.

Reply

You are most welcome!

I´m glad you like the picture, it was both pleasure and torture to do it; especially the wings...
Reply