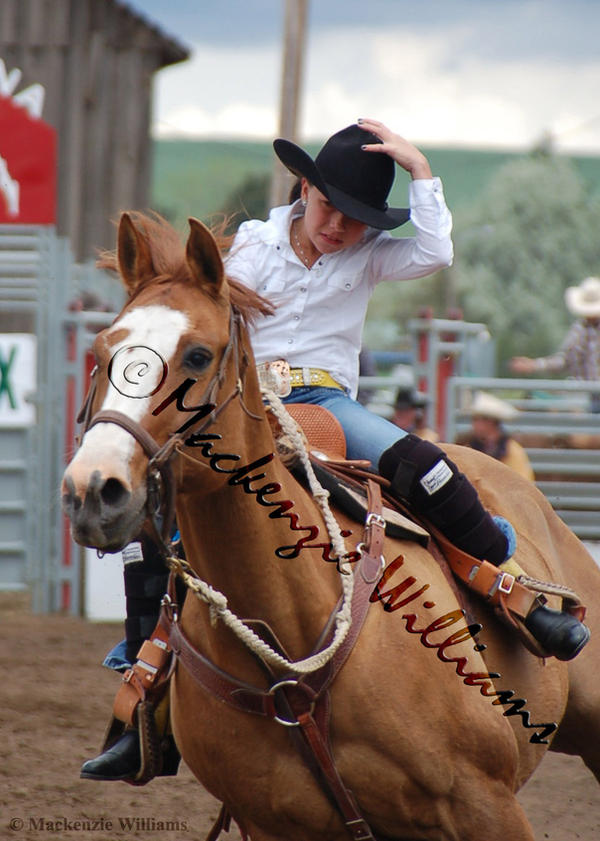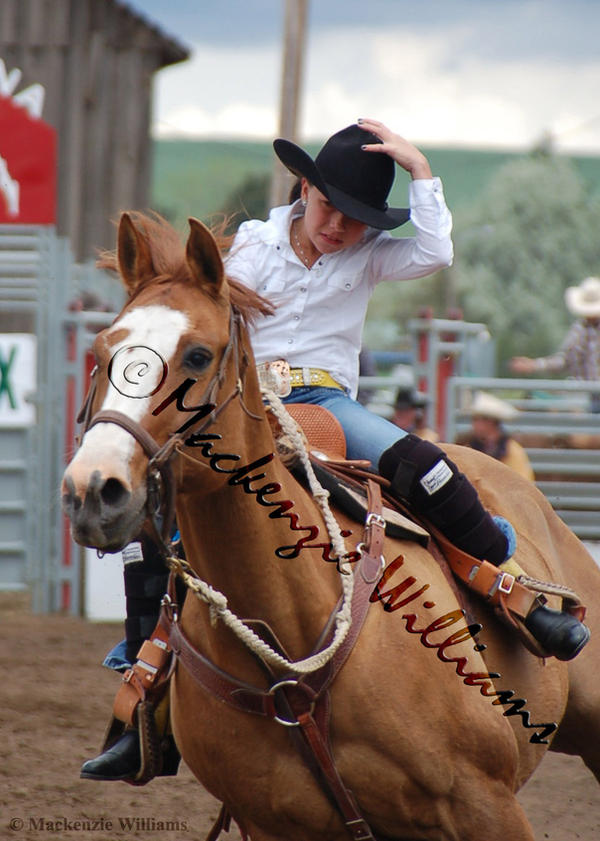 Watch
Helix Rodeo
May 27th, 2006

Aw. Don't wanna lose your hat!

EDIT: Sorry for the copyright.. Push came to shove...

is that Riata? The infamous horsecity board horse?

Reply

Nope, but almost looks like her, huh?
Reply

yeah...it does! btw.....how is Riata? She has the most gorgeous head i have ever seen!!!
Reply

Thanks! She is doin really good. She has filled out so much, it's crazy! So she is a tank these days... we are having issues on going faster then a lope, but I bought a new saddle pad and I am about to buy a saddle corrector pad aswell. So let's hope that cures it. =]
Reply

how old is she? She looks like she's about 6 or 7......so cute!
Reply

Probably. Barrel racing at this rodeo is only for 12 and under
Reply

Reply