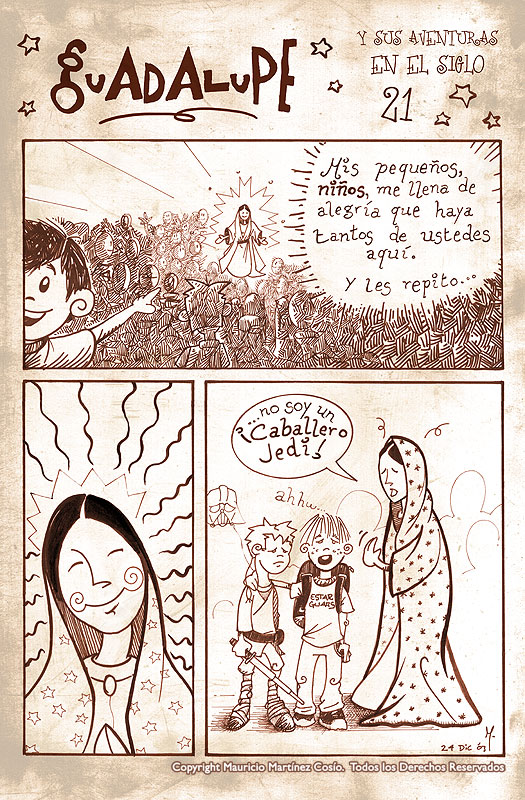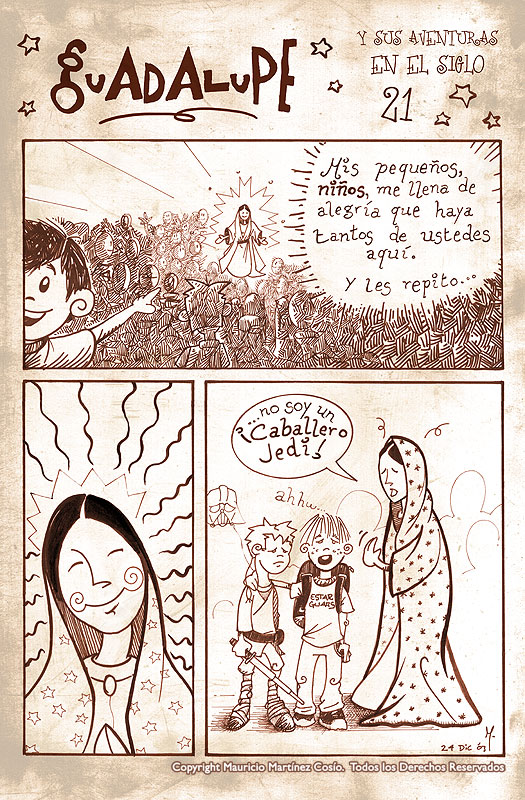 Watch
Esp
Hice esto hace algunos años en Nochebuena. Es una historia corta jugando con la idea de qué pasaría si la Virgen de Guadalupe se apareciera a las personas en el siglo 21. ¿Cómo reaccionaríamos?
La versión original en tinta:
[link]
Eng
I made this some years ago, on X-Mas Eve. It is a short story toying on the idea of what would happen if Our Lady of Guadalupe appeared to people in the 21st. century. How would we react?
Original inked artwork:
[link]

Hola. Esta es muy bueno, (losiento) pero me Espanol es no bueno. Gracias por posting!
Reply

Me gusta mucho tu trabajo y me gustaría ver algo más en línea, ya sea en kronikas kuadradas o en kaz in vol. Me gustó mucho el dibujo de esta tira.
Para que me ubiques, soy Chris, amiga de Lalo Becerra y ex-alumna del curso de manejo de voz del Javo.
Saludos,
Reply

¡Estimada Chris, muchas gracias por el comentario! Fue un placer el que hayas venido al Estudio hace unas semanas, espero que sigas practicando mucho.
Pronto subiré más de mi trabajo de línea, gracias por la sugerencia.

¡Saludos cordiales!
Reply