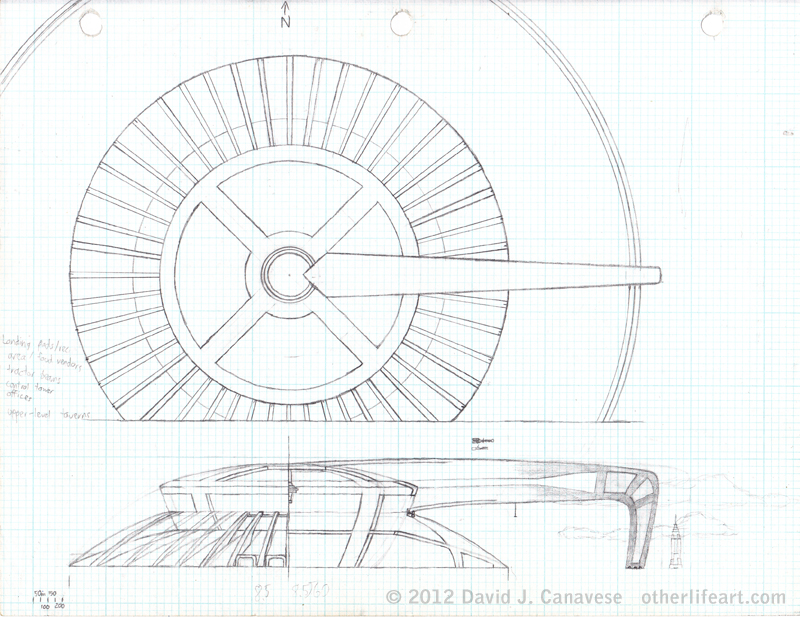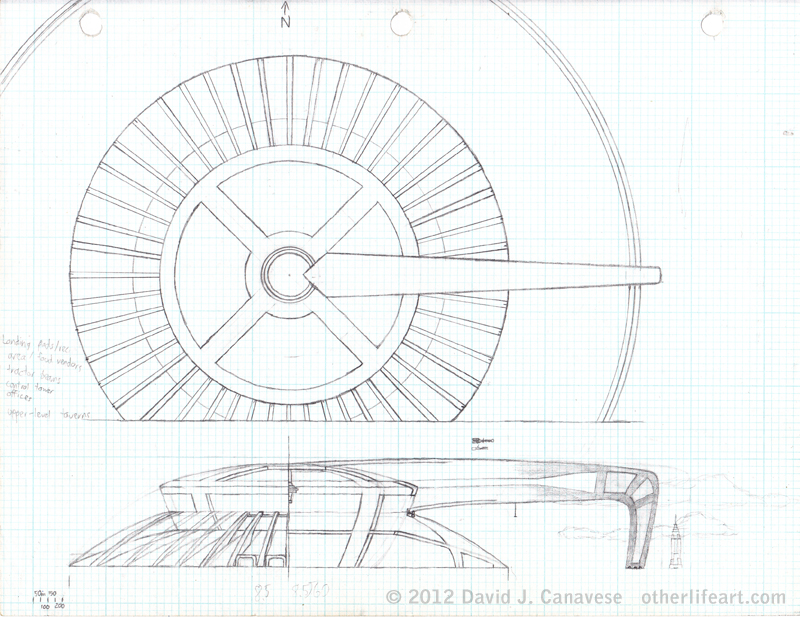 "Spaceport Interior" 2004

Pencil on Graph Paper Drawing

8.5 in. x 11 in. / 27.9 cm. x 21.6 cm

This is a hand-drawn elevation blueprint of a spaceport design. The large overhanging control tower arm can rotate 360 degrees around the structure on circular rails.

Yes, that's the Empire State. Building for scale.