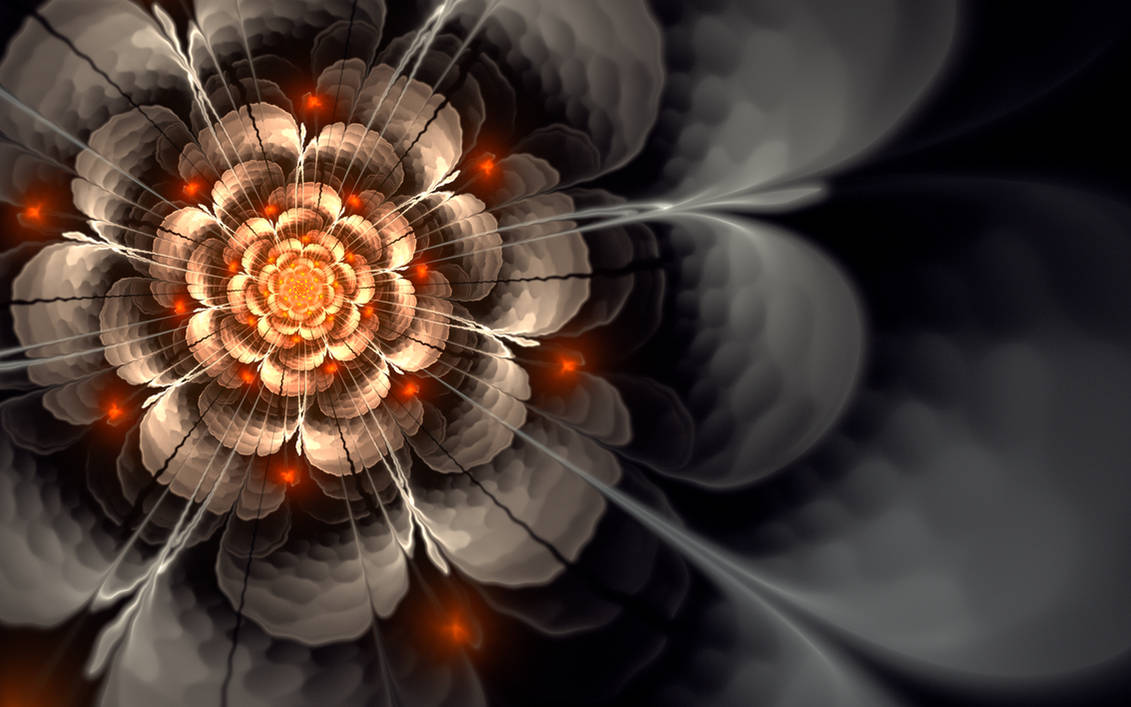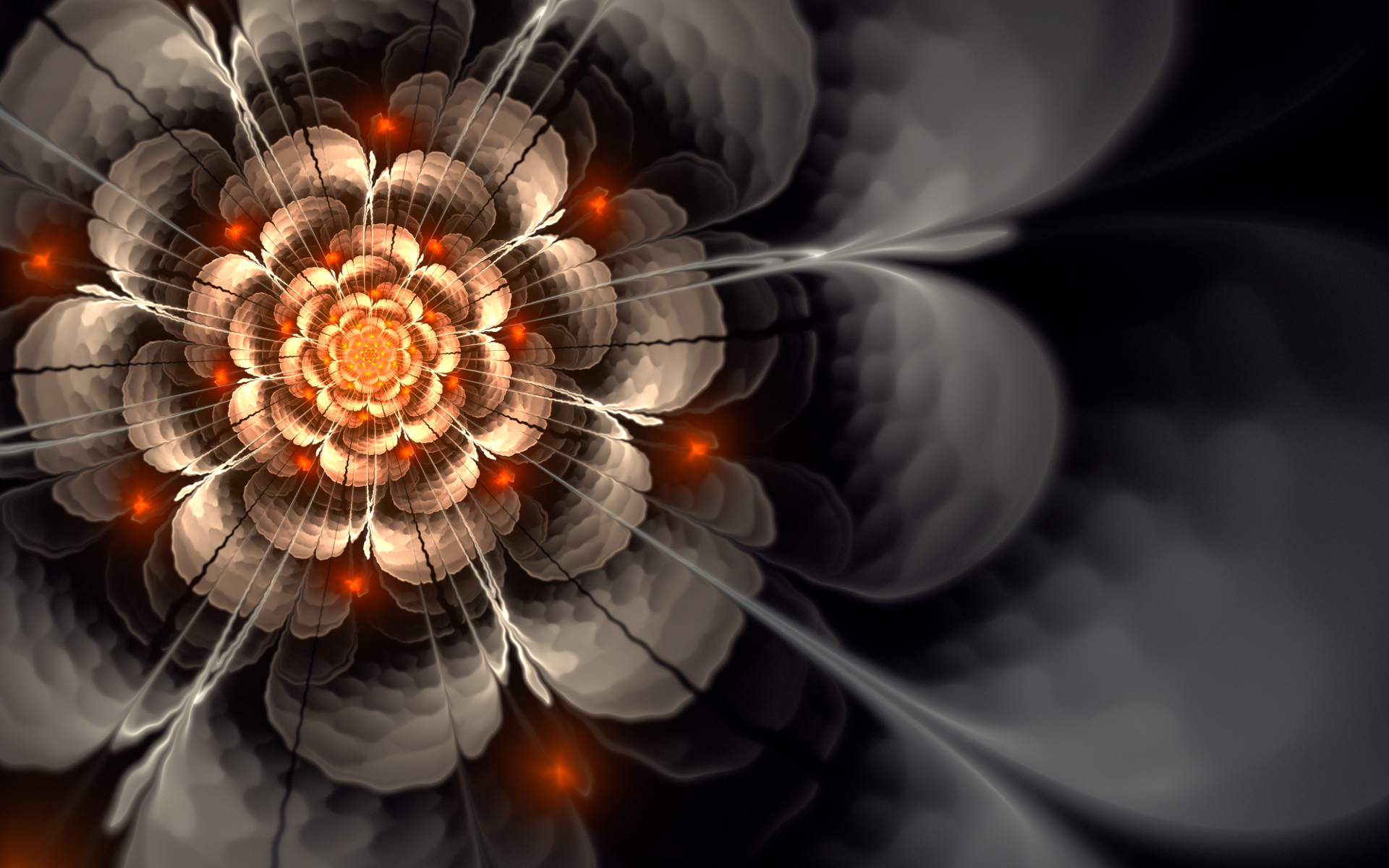 Watch
---
Sunrise on a rose
---
This fractal is made with
Apophysis
7x15
Based on a Classic flower with a bunch of Xaos to create those texture on each leaf.
If you want to learn those kind of thing, you can check
lindelokse
bloom tutorial
and
Xyrus-02
Tutorial
all my inspiration come from here

I hope you will appreciate it !
This piece is dedicate to both of them

Guyz with you i wouldn't be such a fractalist

Also this is a wallpaper for HD Screen ratio 16:9 : 1920x1200

---
Re - Render Information
---
Created and rendered with
Apophysis
7x15
Size : 8000x5000
Quality : 6K
Oversample : 1
Filter Radius : 0.6
Time : 47h
---
Please

if you download ... that's a way to say thank you !
And a short comment is always appreciate



If you dare you can show me a screenshot to show me how it rulez on your desktop



THIS WALLPAPER IS ONLY AVAILABLE FOR DEVIANTART.COM AND WILL STILL BE ONLY FOR DEVIANTART.COM PLEASE IF YOU HAVE REQUEST FOR POSTING IT ON ANOTHER WEBSITE ASK ME FIRST THE PERMISSION IT WON'T COST ANYTHING !
Daily Deviation
Given 2011-06-25
WP - Sunrise on a rose
by `
SaTaNiA
" I really think it's an outstanding example of excellent fractal art to have on my desktop. Not only it's technically well crafted and rich in nice details and interesting textures, it also shines of that warm sunny light that can easily bring a smile on my face. What else to ask to a fractal wallpaper?" (
Suggested by lindelokse and Featured by Casperium
)
Not much can be reproached to this beautifully crafted fractal rose, a great example of how fractal art can convey feelings and emotions just like any other kind of art.

The rose petals start opening slowly from the center, a wisely chosen focal point located at the lower right vertex of an imaginary square which covers part of the left area. Hot and energetic, the very "core" of this flower explodes in a burst of lava which scatters all over the rose and gives it light, motion, and life.

Gentle yellow tones blend the magmatic outlook with the ashen tone of the petals. The focus, initially concentrated on the left portion of the artwork, gently shifts and guides the eye flow toward the right, while the lava light dies and the flower is put to rest. A gentle blurring increases as the petals unfold, finally falling into oblivion in the upper right part of the fractal, where the eye flow stops.

Overall, an excellently crafted piece of work that combines focus and flow, energy and peace, light and shadow for an exquisite outcome. Well worth a Daily Deviation, and even more. Kudos!
The Artist thought this was FAIR
21 out of 21 deviants thought this was fair.
First off let me say that this is an beautiful piece.

Composition wise, its balanced and has grab depth to it. The flow of the petals keep the eye racing around the paper flowing in all directions. Spotting the small details throughout the patterns and movement.

What draws attention to this piece is the emphasis of color in the center of the flower. The colors becoming less saturated as they move out really help establish that. The red glows that are being emitted from the flower help add color and movement as it seems they make two spiral's radiating out from the center.

All in all, this piece has a great sense of movement, pattern, rhythm, color, line, and emphasis.
The Artist thought this was FAIR
13 out of 13 deviants thought this was fair.