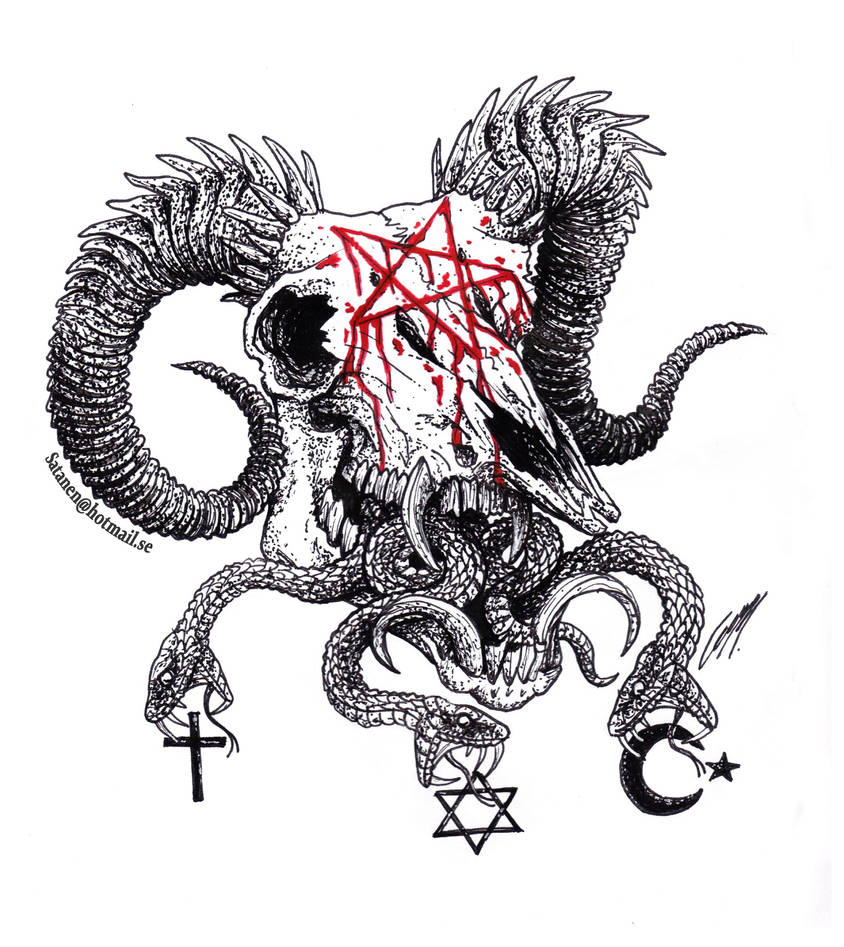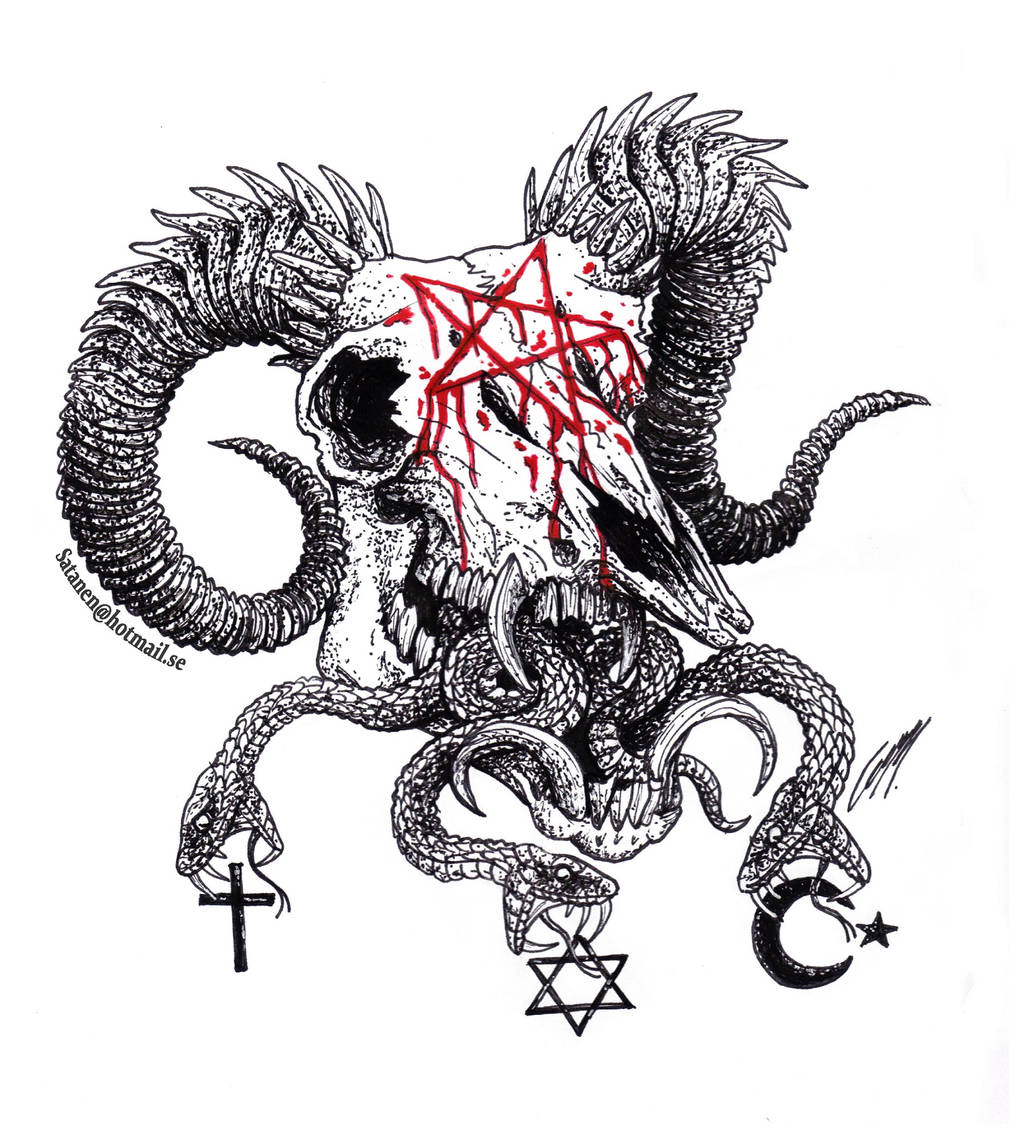 Watch

Reply

Oh gawd, the number of edgy satanists DA consists of. Truly cancerous.
Reply

Says someone who sexually fantasize about vampires that looks all the same. "How original". It's not like Deviantart really need more cringeworthy art.
Reply

Yes, because what you're doing is so original.

"Sexually fantasize" you say, because of what? A few paintings consist of them being naked? It's called artistic nudity, learn the proper term.
Reply

How many artists do you come across everyday who make paintings with their own blood?

It also says on your profile that you are interested in religion, so what's wrong with my belief?

Reply

Very cool, symbolically speaking, the skull of a horse would work as well.
In revelations, pestilence rides a white horse
Reply

Thank you very much! Glad you enjoy
Reply

Very welcome!
It's amazing how many pubs in the UK have occult names like "The white horse" or "the green man", so much so some people think there is a satanic conspiracy with the alcohol company.
www.youtube.com/watch?v=7gK1lV…
Reply

I'm sorry I can't stand rap music whatoever.

But I think that is a quite common theme. (One of my favorite pubs is named "The Abyss" for example).
And I know that in german folklore the pub sometimes was referred to as "the Devils chapel".
Reply

I'm not fond of rap either, it was mainly for the lyrics, not the music.

There is a pub in the uk called "The nobody Inn" Seems like a pretty bad marketing name.
Reply

I see. But I'm so allergic towards it that I can't stand a singel second of it no matter how great the lyrics may be.

Haha funny name! Another favorite pub of mine is called "sticky fingers" sounds pretty gross when I think about it.

Reply

Reply

Yeah, that's a good song. And also music I can tolerate and listen on.

Haha if there was a bar with that name over here I would ask them to serve me a bucket of blood for sure.

Reply
(1 Reply)

A pale white horse, right !

Reply