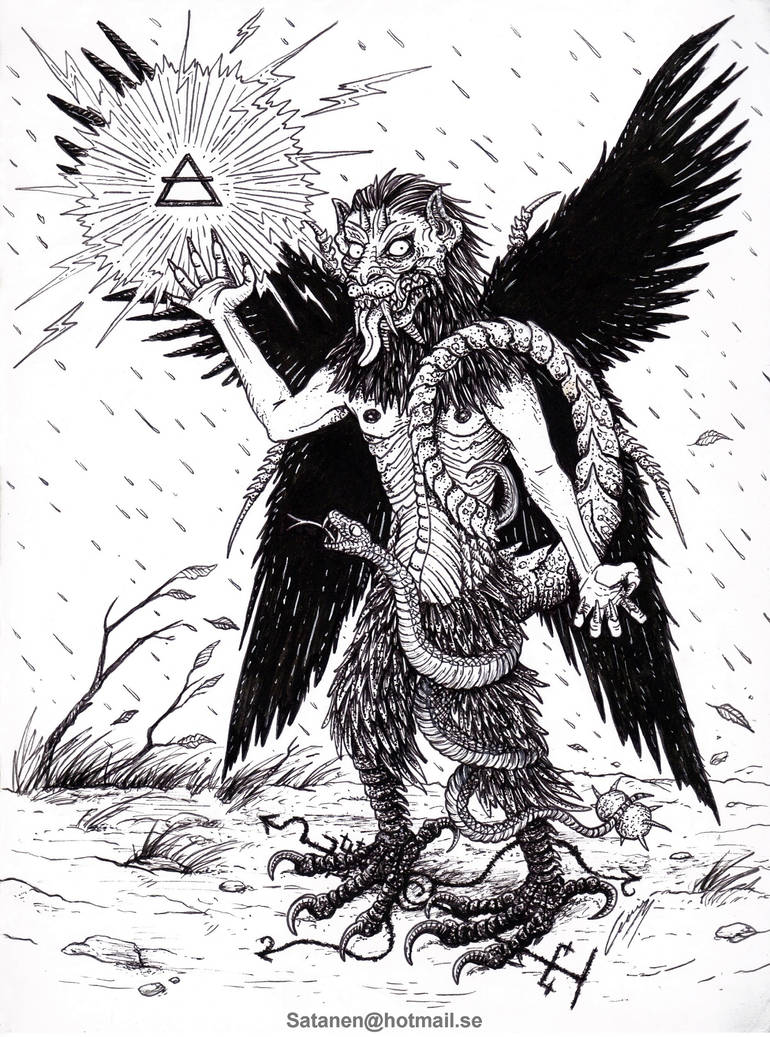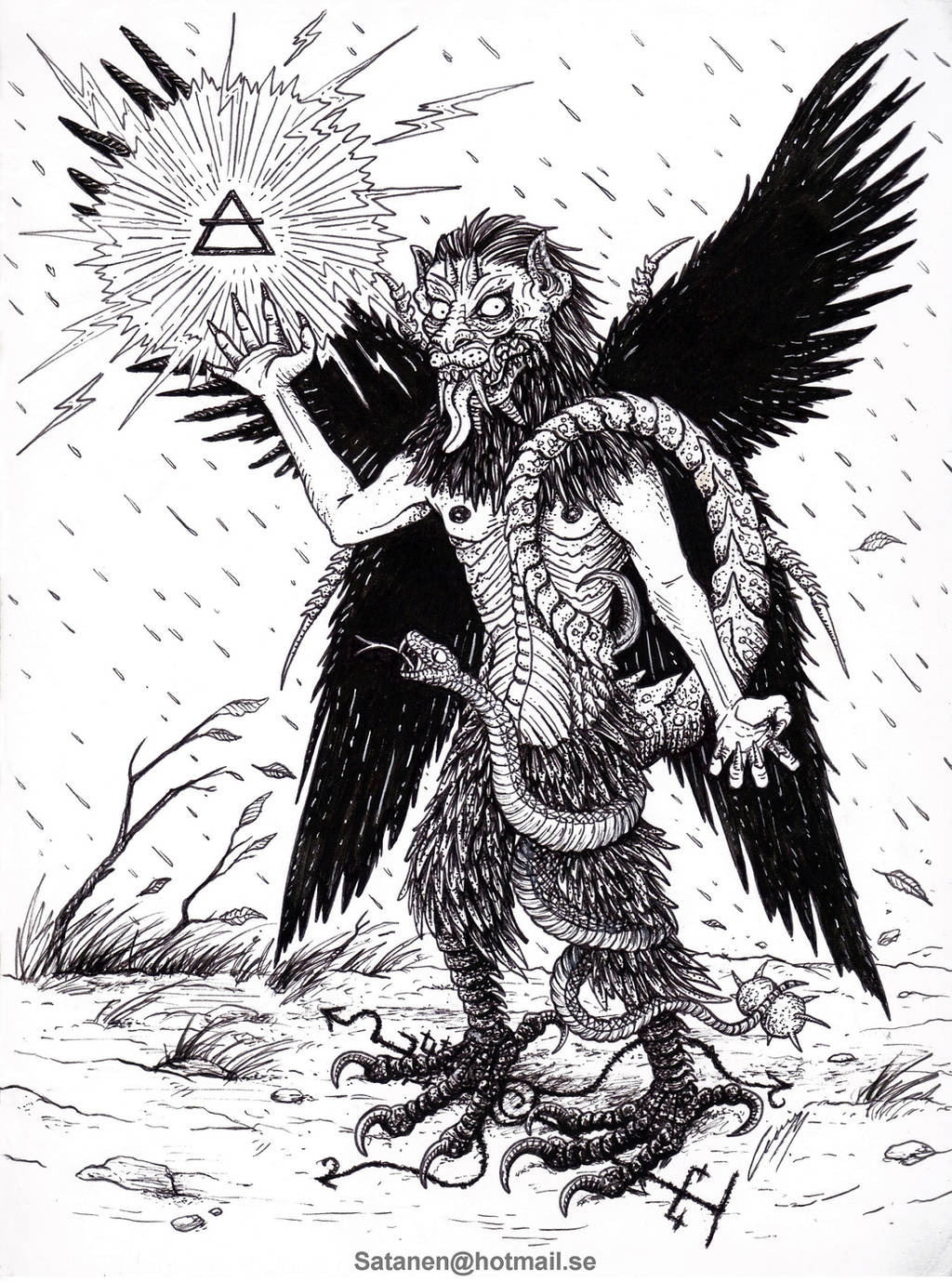 Watch

Reply

Nice, lots of symbolic elements here. I don't know this particular being, but it's interesting he has a scorpion-like tail. Very interesting.
Reply

Thank you! I find Pazuzu very interesting, so I based his appearance on various sources of info & describtions. So the final result is based on all that anlong with my personal take.
Reply

I see! Well that's how it turns out best - when you add your own take.
It was interesting to me to see too. He did make me think of Azazel, whom I personally associate with thunder, tempests, also winter, cold winds and air. Then one of his symbols is the scorpion - hence it was interesting to see that element in the drawing. Then I've come to the conclusion it's quite likely Azazel in the norse mythology may actually be Asator - hence the link with the serpent as well, though in this case obviously him killing the serpent would be a vile corruption of an older myth, and that would make more sense. But in any case, it makes me think of how different figures from different mythologies turn out to be how different cultures and peoples have perceived the very same Demons. Azazel was known for his astrological lore and mastery in alchemy in Mesopotamia because that culture was inclined that way, but he may have been seen for his affinity for storms in the north because the nordic culture was much more impacted by that (and you don't see that many thunderstorms in Mesopotamia usually). Of course, as I gather, Pazuzu is a different figure in the same mythology, but he could be under Azazel's rule as they have that thing in common, and perhaps that's what the scorpion tail may somehow represent.
Anyway, just random though I felt like sharing. Hope I'm not boring you to death

Reply