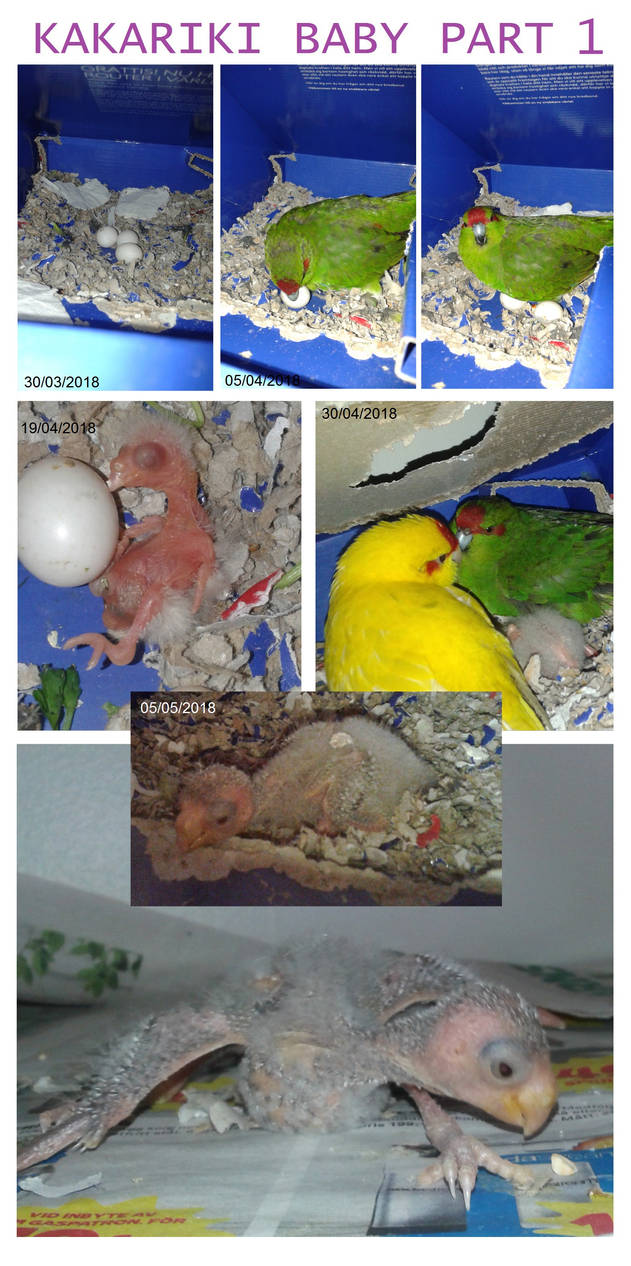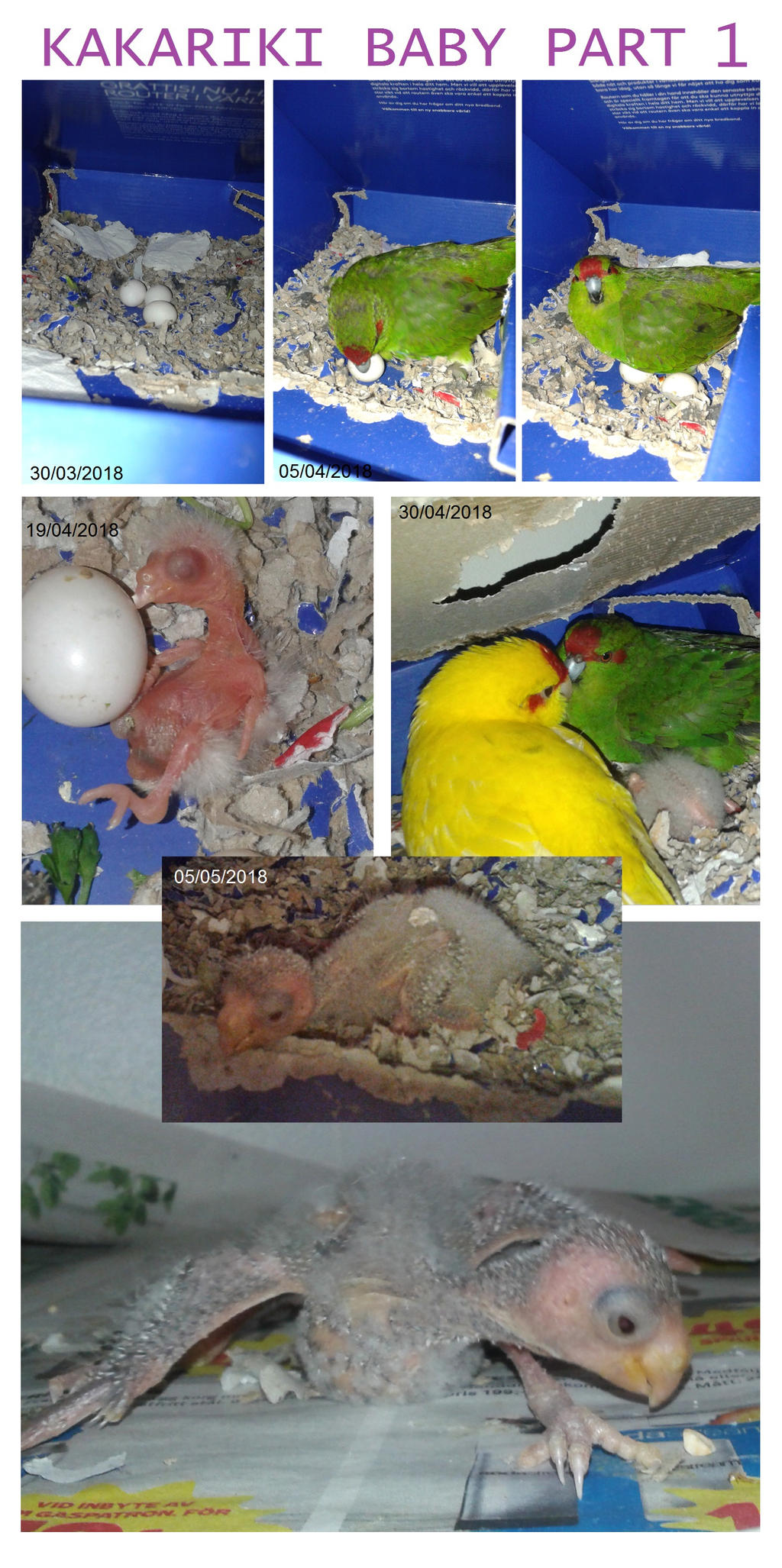 Watch
One day I heard tiny chirps coming from the nest.

And it turned out that one of Kiwis eggs hatched, and a small kakariki baby was born


Oh booooooooi you had a baby biiiird!!!

Yes, I'm behind on news, but Hell this is soooooo adorable and exciting! I'm really happy for you, all three of you, now 4 hehe. But they look so bizarre when they are only hatchlings, don't they?
Reply

Oh yes!

And no worries! I never posted much about it since I haven't been in the mood to spend much time online.
But it all went very well. I wasn't sure if any of the eggs was gonna hatch, but one day I heard tiny chirps from the nest. And both Kiwi and Picasso ended up as proud parents for 1 little chick

(Yeah, they look quite awfull as chicks but thankfully they start to look fine when they open their eyes & the feathers start to grow).
So now I have a total of 5 birds to take care of because I am quite fond of the chick.

I should sell it but it seems quite happy here.

Reply

I'm glad it went well and they are all fine

Ah, I wouldn't say they look awful.... just weird. I'm weird like that.
Reply