~RULES~



♥Well, most obviously, you have to be a fan of Sasusaku. A big fan!
♥No bashing other pairings.
♥No flaming Anti-SasuSaku clubs/groups or deviations. Because if you do, then what are you doing in this group?
♥Get along with other members.
♥No tag or chain letters.
♥Be careful when submitting! Please put in the correct folders.


--PLEASE DO NOT FLAME THIS GROUP--
♥If you dislike/hate Sasuke OR Sakura OR SasuSaku, go to a respectable Anti-SasuSaku OR Anti-Sasuke OR Anti-Sakura club/group. People need to be understanding for other peoples choices, right?


--TO JOIN--
♥Click on the button that says "Join Our Group" and wait until the time that your request approved.
♥Please watch the club and put the icon in your journal or the "Groups" module


--SUBMISSIONS--
♥Go to our SasuSaku gallery and submit your artwork in THE RIGHT FOLDER!
♥We accept fanart or fanfics. It should be only about Sasuke, Sakura, or SasuSaku.
♥Other pairings are fine too, as long as SasuSaku is the main focus.


--HELP AND ADMINISTRATION--
♥If you have any questions, comments, or concerns, send a club note and we'll get back to you as soon as possible.


--AFFLIATION--
♥To affiliate with us, just send a request!

--LOOKING FOR MORE ACTIVE CONTRIBUTORS & CO-FOUNDERS--
We're a little short on help... especially with prize artists (contributors) and Co-founders to help with voting for contests and other things. If you're interested please just send the club a note and we will get back to you!

Thanks!!! Enjoy!!!



♥Contest Winners!
SasuSaku Summer Contest - sasusaku-fanclub.deviantart.co…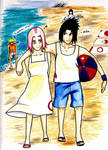 by ~Randomedragon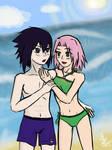 by ~Sasuxsaku842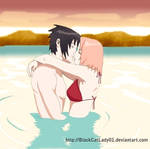 by ~blackcatlady01