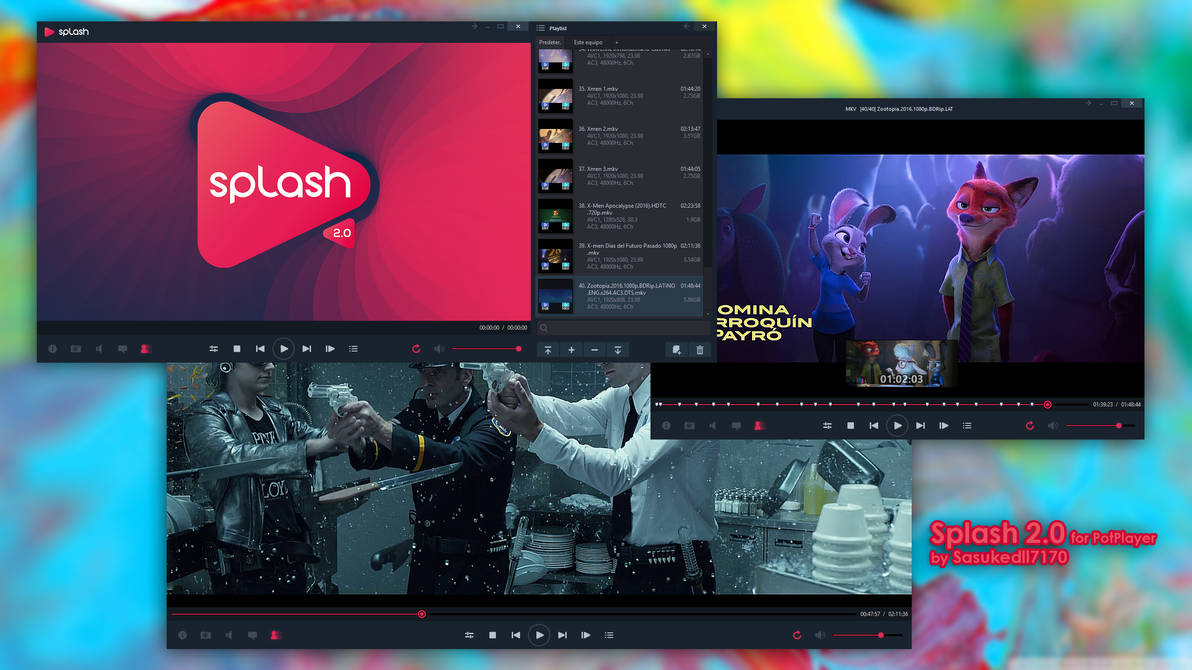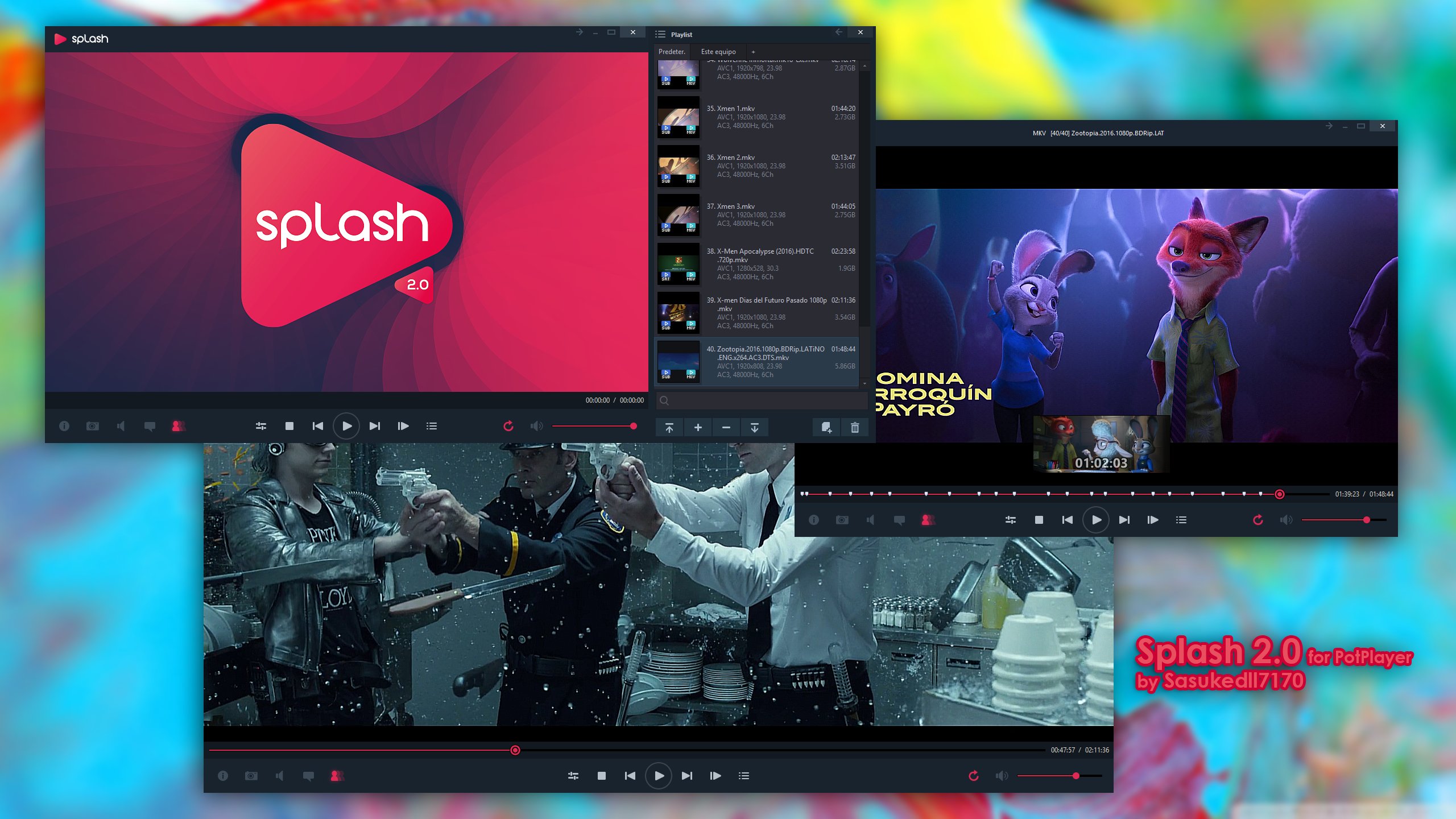 Watch
[Latest Update: 31/12/2018] (minor hotfix)
-Slightly increased left and right borders (video and docked playlist) for easier resizing
[Latest Update: 23/12/2018] Happy Holidays and Merry Christmas!!!
-Fixed error: id=13 'XML_ERROR_PARSING_DECLARATION' code='xml version='1.0' ' (thanks to this i decided to do more than just releasing a hotfix)
-Added brand new shuffle button! (not even the real splash video player has this beautiful button)
-Playlist can now be resized when attached to main window (this has bothered me for years)
-Now buttons "Mute" and "Repeat" display correct (and new) icons depending on the state they are (professional look is professional)
-Added new theme that is consistent with every popup window (i didn't know what i was doing back then)
-Rewrited and cleaned a lot of code (also switched .txt format to .xml and added some comments for anyone who wants to learn how i made this skin)
-Fixed some translations errors (钾是好的)
[Update: 27/06/2016]
-Reduced width limit from 900 to 250
-Now some buttons become hidden when reduced window size
-Added button to attach/dettach playlist
-Added button on the top left corner to open main menu or the skin menu (right/left click)
-Better alignment of some buttons on the playlist
-Added some traductions (spanish and english)
-Changed colors of playlist to better match de main skin
-Deleted some unnecessary code
Thanks
m_nikolay
for some ideas
----------------------------------------------------------------------------------------------------
A Modern UI skin inspired by the "Splash Player 2.0" from mirillis.
Here it is finally done. I worked on this for days, It took me so long due to university and being busy... and also because of being my first time creating a skin for this mediaplayer that have so little documentation on how to do it. But anyway i proudly present to you a skin based on the beautifull "Splash Player 2.0" from mirillis.
To install just extract the "Splash 2.1.dsf" file somewhere and drag it onto a potplayer window or double click it.
Links:
Original Splash Player (mirillis):
mirillis.com/en/products/splas…
Background image:
wallpaperswide.com/abstract_pa…