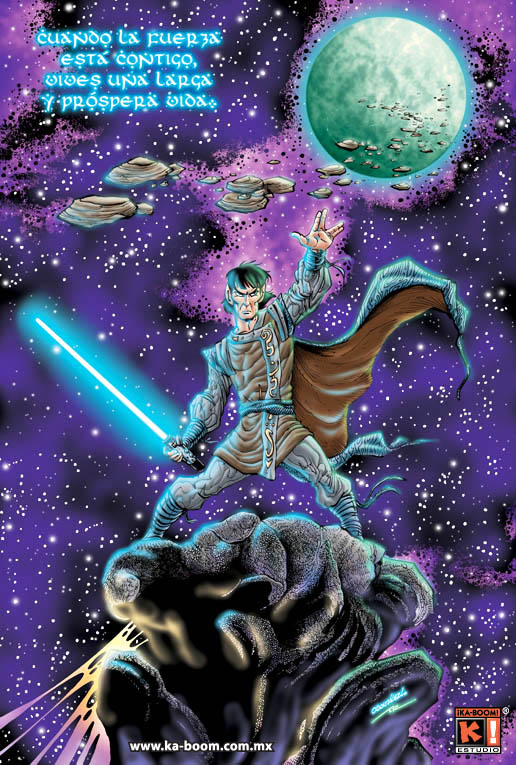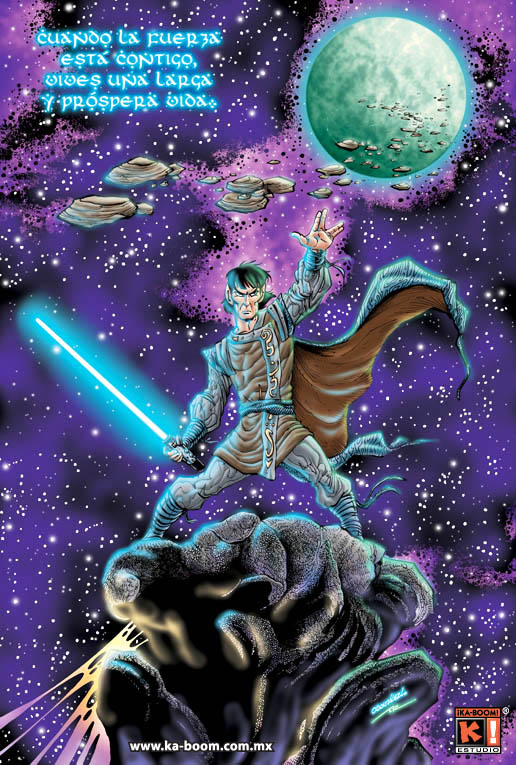 Watch
This illustration is a homage to my two favorite Sci-Fi series: Star Trek and Star Wars, one of my ideals would be to see a Vulcan Jedi, two symbols of the modern Mythology. Color was made by our own personal Borg, Tonatiuh Rocha.

"When The Force is with you, you live a long and prosper life".


Esta ilustración la hice como un homenaje a mis dos series de ficción favoritas: Star Trek y Star Wars, uno de mis ideales sería ver un Jedi Vulcano, dos símbolos de la mitología moderna, el color es de nuestro borg personal Tonatiuh Rocha.