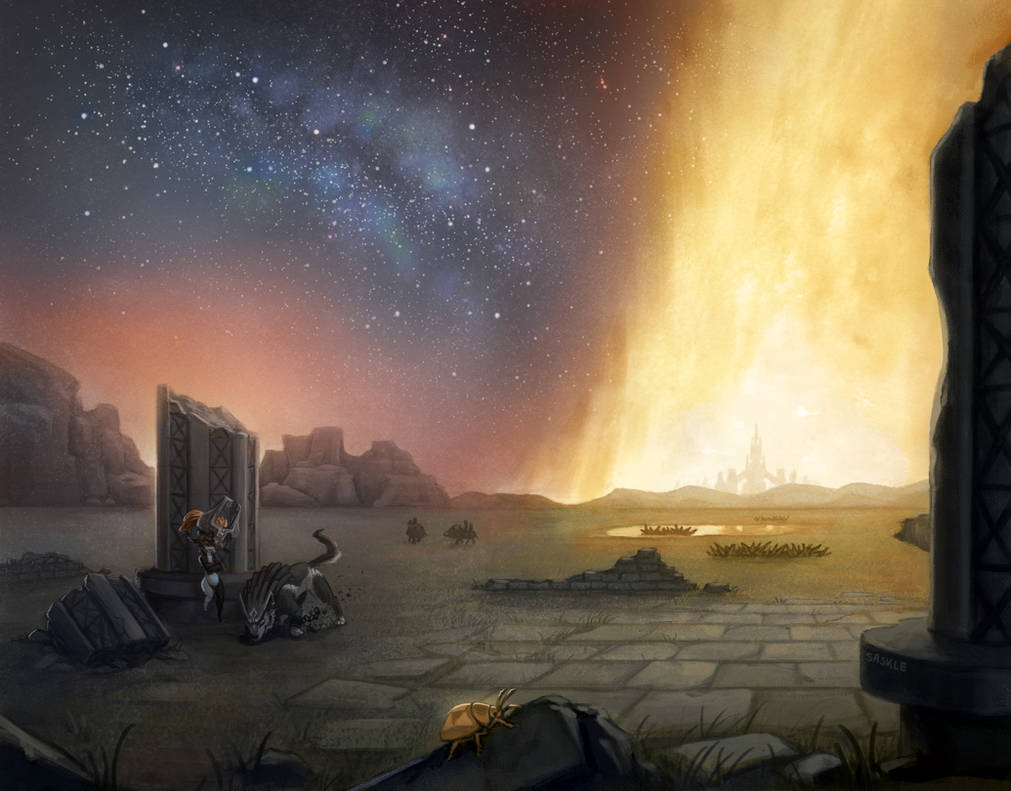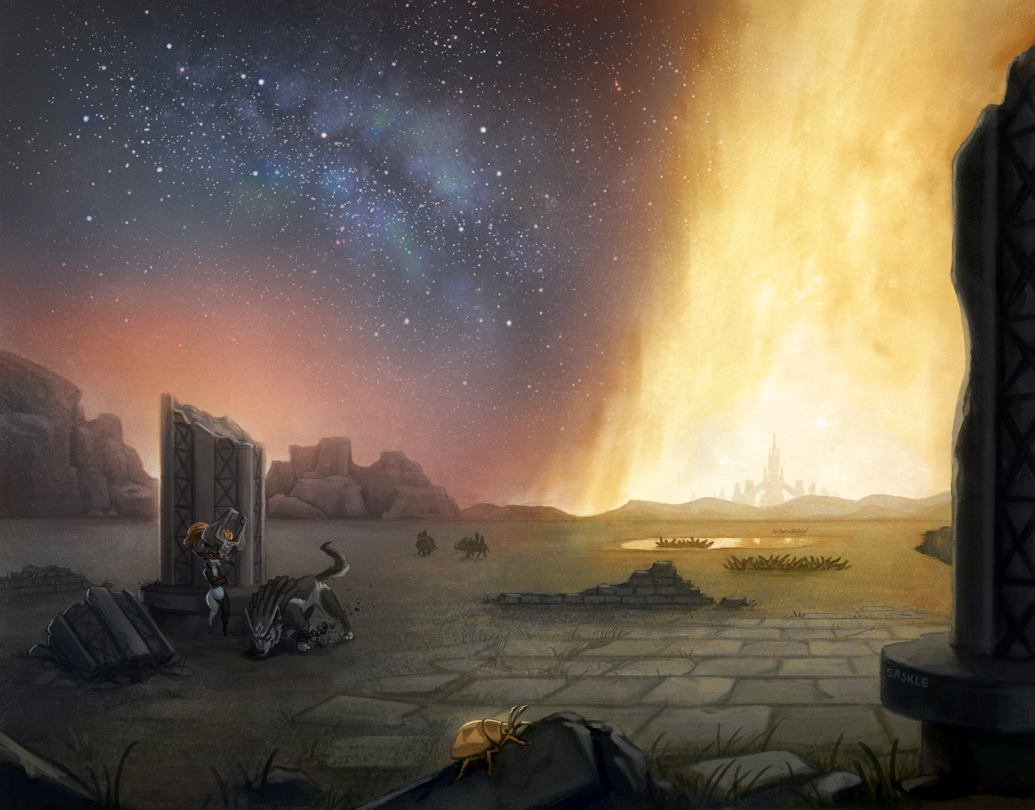 There it is: I'm finally able to share the whole piece I did for the
Zelda Anthology
! As I was assigned Twilight Princess, I tried my best to convey the majestic feeling of the Twilight Realm curtain in the background, always present wherever you go.

Hope you like it!
We managed to get our first stretch goal, all books will have a gold foil cover now!

I personally hope we'll make it to hardcover, but that's still far away. And a very important thing I haven't mentioned before:
all the proceeds of this book go to the National Park Services
, the governmental agency that manages all American national parks!
Please check out our book if you haven't already done so! :3

Hero of the Ages: An Illustrated Anthology Kickstarter

Super! Het is al weer zo lang geleden dat ik TP heb gespeeld. Ik kan mij de brug nog wel goed herinneren. Er was volgens mij een toffe scene met een achtervolging op het paard bij de brug. Stort hij daarna niet in ofzo?
TP heeft ook een van de tofste dungeons, die met het sneeuw in een groot oud huis volgens mij.
Sorry ik ratel iets te veel door over Zelda. Haha hoe dan ook super mooi gemaakt!
Reply

Voor mij was het ook even geleden, ik heb de game voor deze illustratie weer eens opgestart! In de intro van het titlescreen zit een scene waarin Link te paard de brug oversteekt, maar deze stort niet in - later in de game wordt er wel een stuk uit de brug gehaald door Zant's Shadow Beasts.

Haha, ik vond dat huis in de sneeuw (Snowpeak Ruins) behoorlijk frustrerend door die Chilfos en andere Ice Enemies.

Ik vond Arbiter's Ground erg mooi, ook al gaven die mummies me de kriebels.
Wat mij betreft kan je niet genoeg doorratelen over Zelda.

Ben blij dat je het tof vindt!
Reply

This is so pretty, that sky and lighting are amazing. Really exceptional work, it really captures the mood of the game as a whole. I keep coming back to look at this over and over.
I love the gold bug in the foreground and the smile on Link's face a lot, nice little touches to add the game's personality into this beautiful landscape!

Reply

Aww, thank for your terribly kind comment! Looking at it now, I feel I tried to squeeze too many elements in one painting.

Then again, we are our own worst critics! I learned a lot working on it and I'm glad you like it!

Reply

Reply