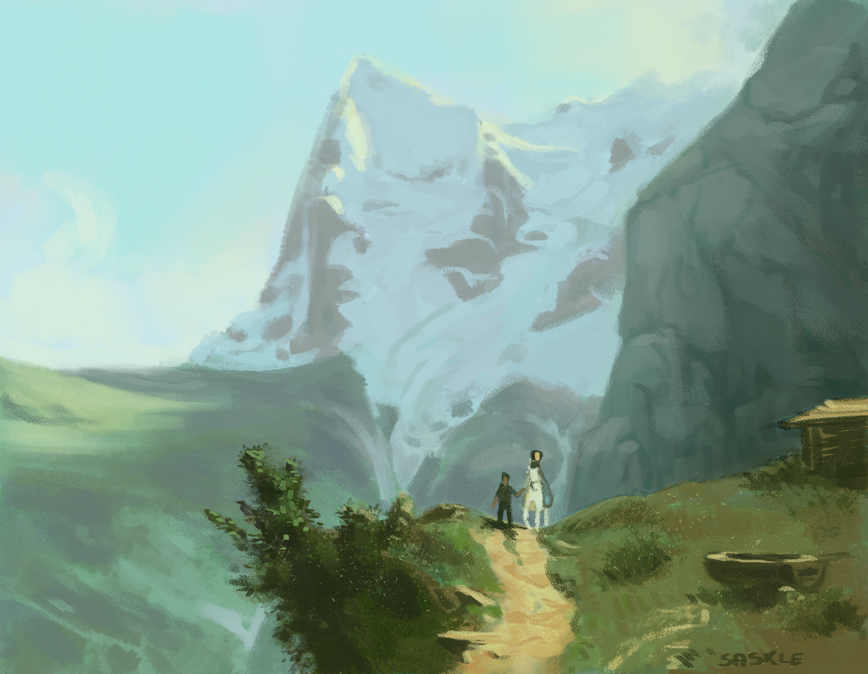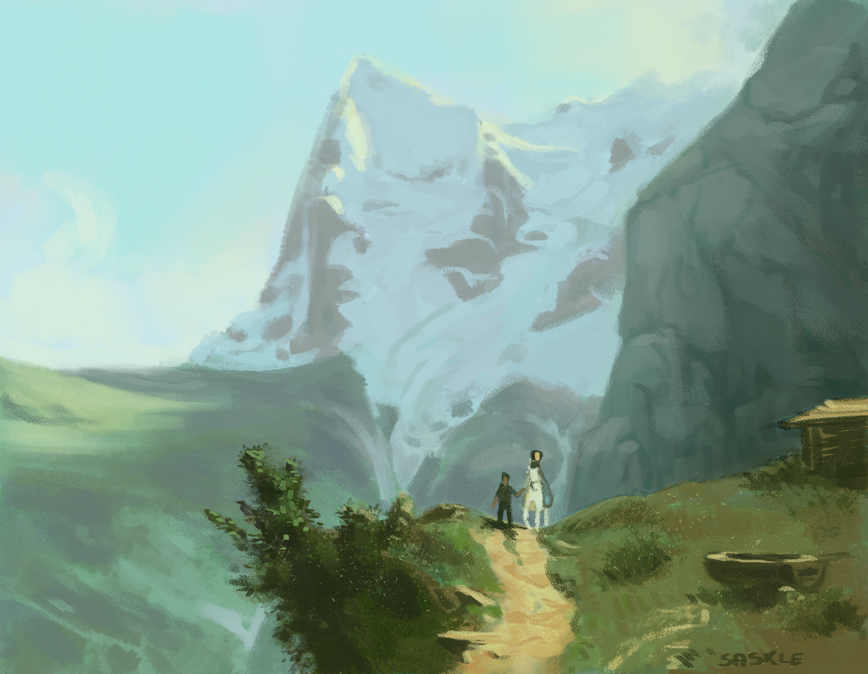 A study after a painting by Karl Girardet I forgot to upload.


That's a nice angle, I really like also the effect of the blurred background. Somehow it's clear when you look at this it's somewhere pretty high, well-done!

Reply

Thank you! All the effects you described where present in the original painting, I just copied them.

But I'm glad my version manages to convey the same feeling!
Reply

For a second I thought the figure on the horse was actually just a really tall person... xD
Very beautifully done, I am in awe! :3

Reply

Aww, thanks! I also misread the figures in the original painting when firstly looking at it, so perhaps I copied that part a little too well XD I took some artistic liberty, though, I left out all the cows and some more people on the path.

Reply

Hey, when I was replicating a panel from a Doctor Who comic book, I left out extra characters in a scene and it made it look all the sadder...

Reply

Really?

I was just lazy and didn't want to spend another hour or so on those cows XD But I don't think my version looks sadder than the original, do you?
Reply

Here, I'll see if I can show it... if I can find my visual diary...

I'll try to remember to send it via Discord..

(If you don't see it within a few hours of this message, it means I forgot. Because I am awesome like that.

)
Well... no, not sure the image I imitated is the same as the image you imitated! xD

Reply