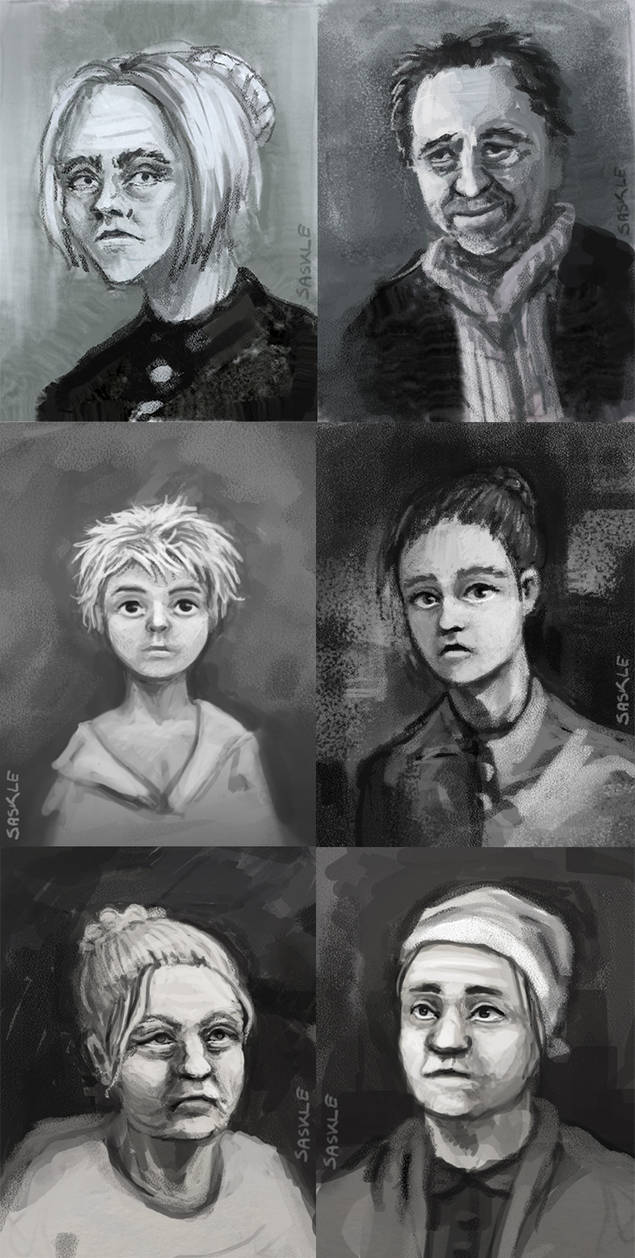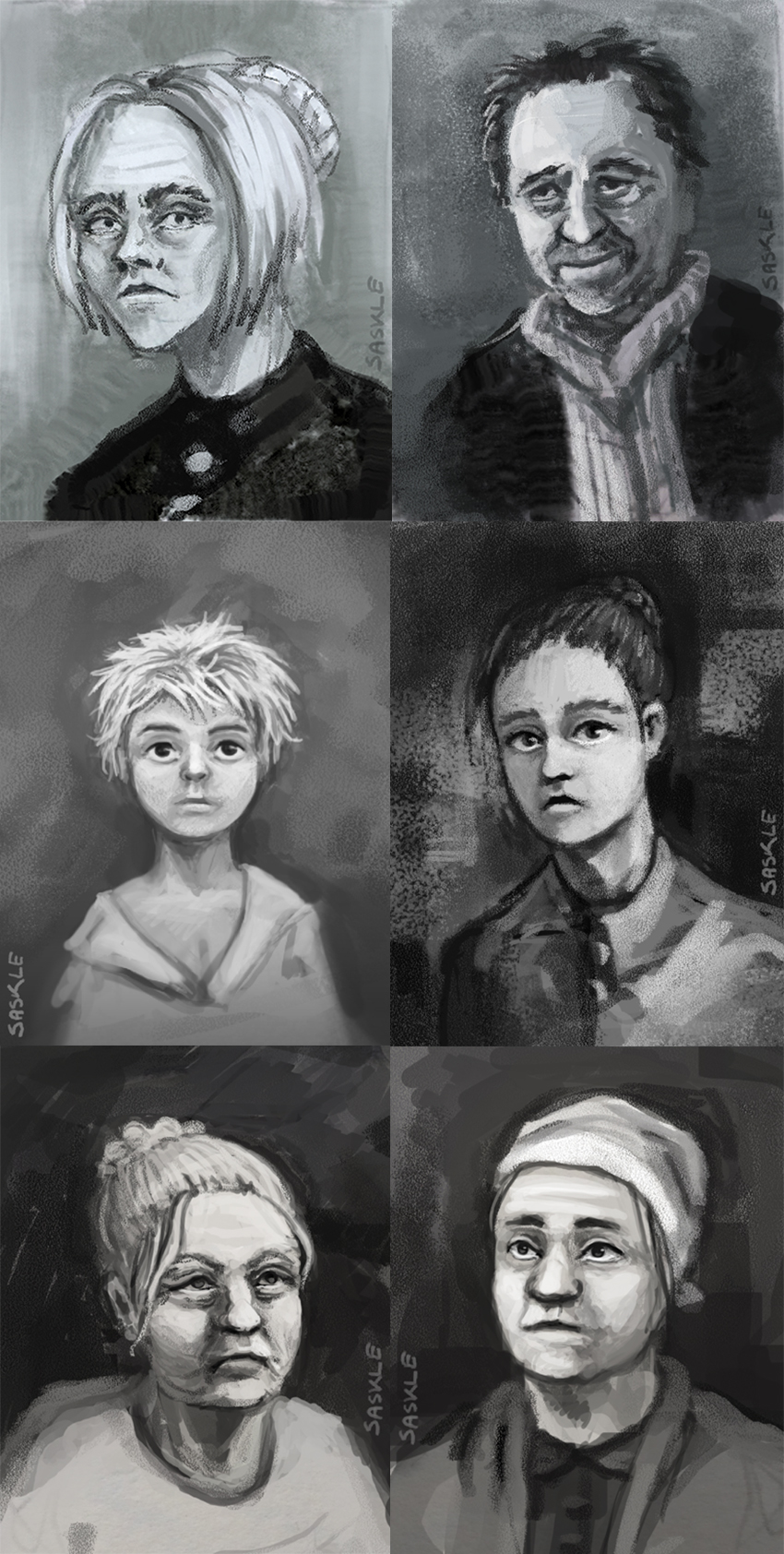 Yeah, I'm a few days late, but it has been a thing the last three years: 19th through 26th of January is
#rodyaweek
! Sadly our overlord of Raskolnikov fun
theTieDyeCloak
doesn't have many extraordinary doodles left, so it seems that
#rodyaweek
2019 will pas quite silently. As all my thoughts of the past weeks were around my graduation, I had completely forgotten about
#rodyaweek
until now. :/ I would like to draw at least one more picture of the depressed young man himself before the week is over, though!
These portraits were done March last year. I recieved a note from
yellowmellowmeow
asking whenever I can make more character portraits like
the ones I did during my very first Raskolnikov week
, and after doubting a little whenever I should ask money for it, I decided to just do them, but as practice rather than super finalised portraits. This is what I was able to create, from left to right: Katerina, Marmeladov, their children Mitja and Polenka, the late Alyona Ivanova and her sister Lizaveta.

I've said it before but these are wonderful!! Lovely expressions and textures and feeling in general. (Also the title Rodya fun overlord is still the best, you're too kind

)
Reply

Aww thank you!

Haha, what can I say? You were the one that got me into this with your infectious enthusiasm!

Reply