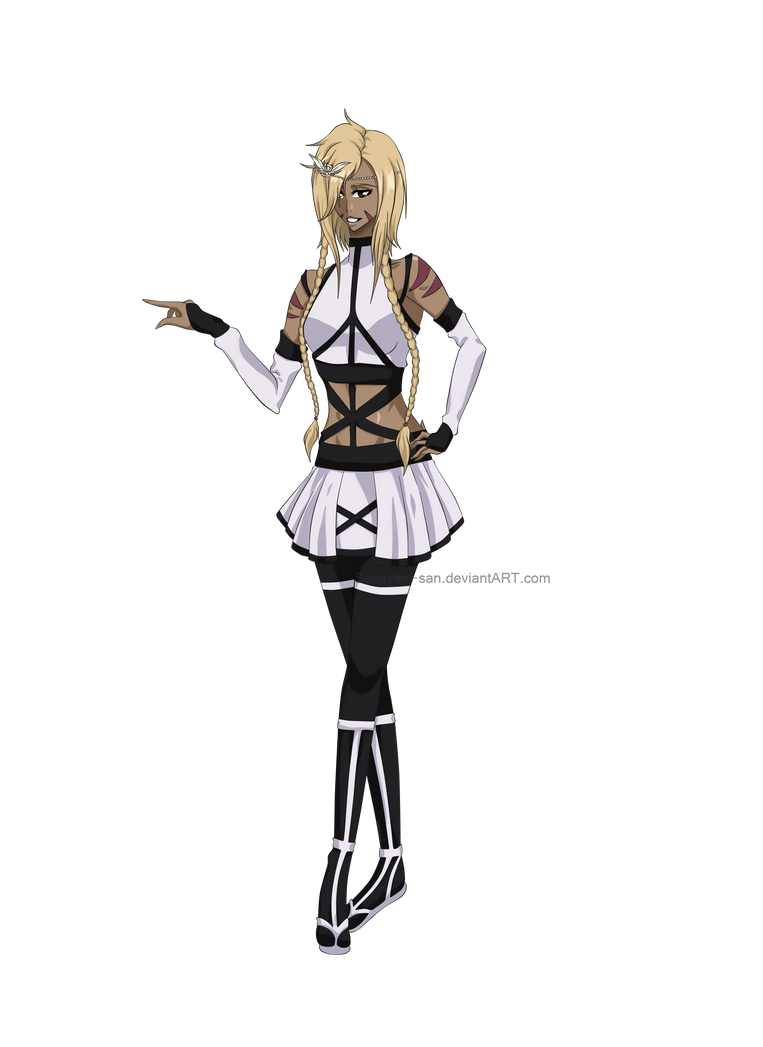 Watch


Get some Lamia Fullbody e3e
It's the first "real" fullbody of Lamia, I never did one of her old style and every on artwork of her featuring her re-design she is sitting xD
So yeah, hope you can see her new style in it's full glory now e3e /slap
The pose was the idea of
xMidoriko
, it's much like "I'm not entitled to give a single fuck about a moron like you today" xD
Still can't draw flatchests properly and...she looks too tall to me...SHE SHOULDN'T LOOK TALL D:
Yeah...nothing much left to say about this...I hope you guys like it e3e
Bleach © Tite Kubo
Lamia la Pesadilla ©

My CM's are open again! If you are interested in one, visit this journal:



Summer Commishes are OPEN now!Okay!
So my cheap commishes are closed what means, that the regular prices apply now |D
Click here for the journal!

Each Person can have up to two artworks!
Don't use the CM-Widget for payment, I go back to the usual Donation Pool for it xD
Write me a NOTE if you want a Commission!
I'm looking forward to your requests >3<
__
Don't forget about my Contest!



IF YOU ARE INTERESTED IN WINNING SOME POINTS, CHECK OUT MY "DRAW MY OC" CONTEST!



DRAW MY OC CONTEST!Second try since...I deleted the first one accidently =3=
Yep, again 8D
Yeah...since the last contest didn't work out right, here's my second try xD
This time the theme will be a bit easier, since I have the feeling that my "Inspired by Tunes" Theme was a bit too difficult :I
So, here's my new Contest with a new theme!
Contest Theme: Draw my OC!
Media you can enter with: Digital or Traditional drawings (no writing!)
Entries: As much as you want, you can win only once anyway.
Judges:

Sasayaki-san


Contest Start: April 26th 2014
Deadline: August 31st 2014
Rules:


You ARE allowed to involve one of your own OCs in your drawing, as long as my Character(s) is/are the point of view!


It should be a halfbody and fullcolored at least, that means no sketches or headshots!


Try to keep my characters as IC as possible. If you need a short character-description or want to know something that could help you in