I'm now 2 decades old. Still not old enough to drink yet D: Yay for Labor Day?
I recently lost my little hamster

gave me as an early Bday present back in May. I even did heavy negotiating with my parents in order to keep her after my mom found out how I was keeping her secretly. I'll miss her.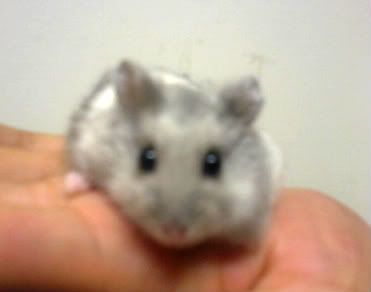 She was one of the cutest things I've ever owned and I still don't know the cause of her death. It's neat how she got along with the cat

The Roborovski hamster I was going to adopt the other day bit me HARD so I guess I'll stick with the normal dwarf hamsters from now on.
Man, 7 months of no submissions. That's terrible. All I did over the summer was being worked like a mule by my parents and baby-sit my immature brother at the golf course. The occasional handheld video gaming late at night is what saved me from going nuts.
My subscription was renewed because I'm either delusional, or wishing for something that will never happen. The search feature SUCKS! Every search I do gives me more crap than eye candy from the popular tab. :dohtwo:
Fall semester classes start tomorrow so I guess I'll have more time to draw now that I'll be away from home more often. Time to practice more ghey stuff now!