Dear Santa...It's an armored girl!!
7 Favourites
55 Comments
10K Views
Oh hello! I hope everyone here is doing great~

I haven't been so active than usual.. pre-Christmas time is always busy and also very VERY dark for photographing.. Exciting anyway!
But oh now I have something nice to post! Souldoll has released something so ultimately cool.. I just want to show their newest doll because me and
sherimi
have admired her the whole weekend and rolled around in excitement XD This is a female knight doll we have waited from favorite companies but they seem to make only men dolls or small minies with fancy tiny armors (Soom, Withdoll, Iplehouse.. ). But damn finally an sd girl *in the name of strong big females, you know me..*
She's Justitia "Justice", a knight lady from their Tarot character series. Her face isn't very unique as blank but thank god she's not asymmetrical like some of their recent scupts ( for example Uha, poor girl is so pretty but those eyes?

). But IMO, Justitia has a calm flawless look which can be customized to be as tough, cold and evil but also fragile, tender and ladylike beauty. Depends on her faceup but there must be some potential which is hard to see through a monitor.
Anyway, here're her order pages, take a look if you're interested

The doll:
souldoll.com/shop/step1.php?nu…
Her armor set:
souldoll.com/shop/step1.php?nu…
(this is available separately for anyone!)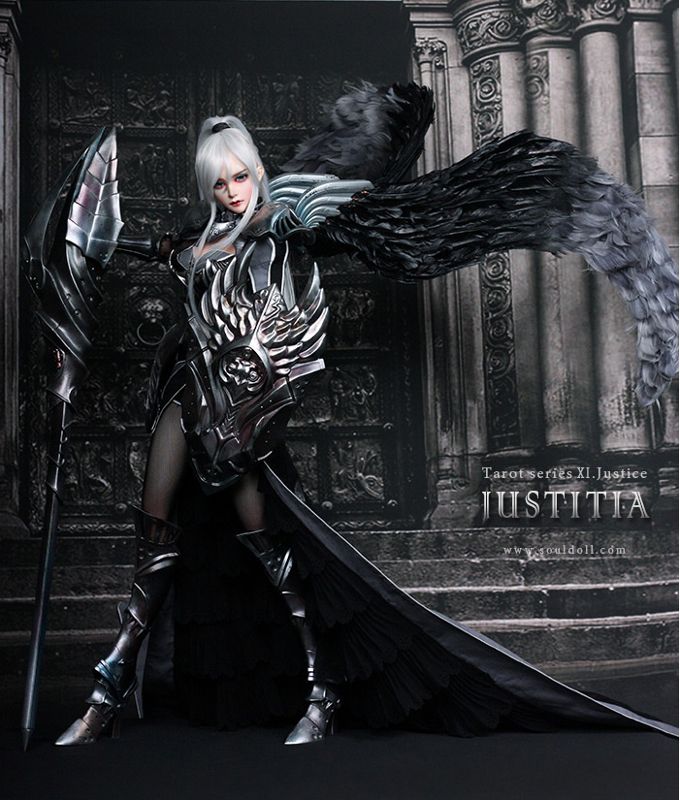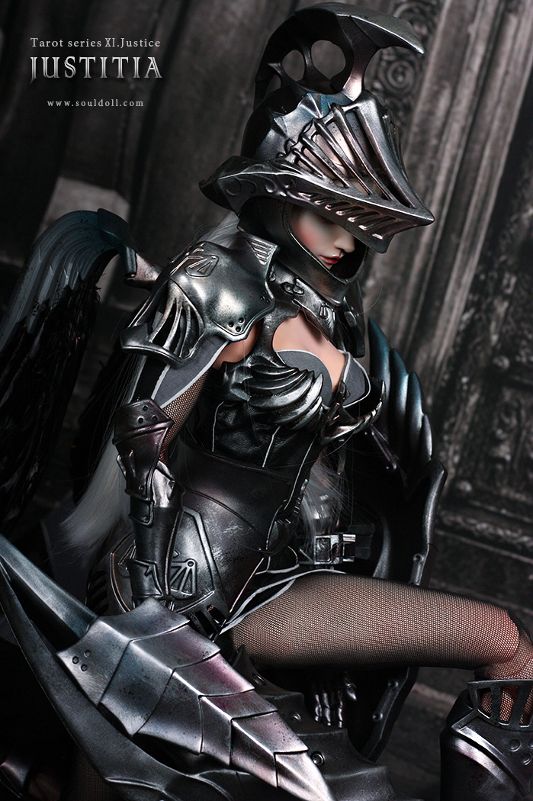 I know someone would ask anyway are we going order her but we have dropped Souldoll loads of different questions about her + parts so I will stay calm until they answer us.. I want to know every single detail for avoiding mistakes/disappointments as she's not very cheap one and not an impulse buy (yeah, right...*self irony*). And both of us want the whole damn thing so the order would be so massive and I want to make sure it's even possible to squeeze two Zenith ladies with armors, helmets, weapons, shields, wings, clothes.. in one single shipping box? o_O
LOL I don't have any animals for "cat in the box" pics but IF we do make this huge order, I'm definitely going to stuff Sherimi in that box lmao...
(and glad Souldoll offer a nice discount event, the total amount would be several hundred dollars less so technically the insane shipping fee is going to be free (!!!) anyway and there're still big discounts for both left after decreasing shipping fee. That's almost too good to be true so.. )
I'll be back later and update is this going to happen or not. See ya! :bademoticon: