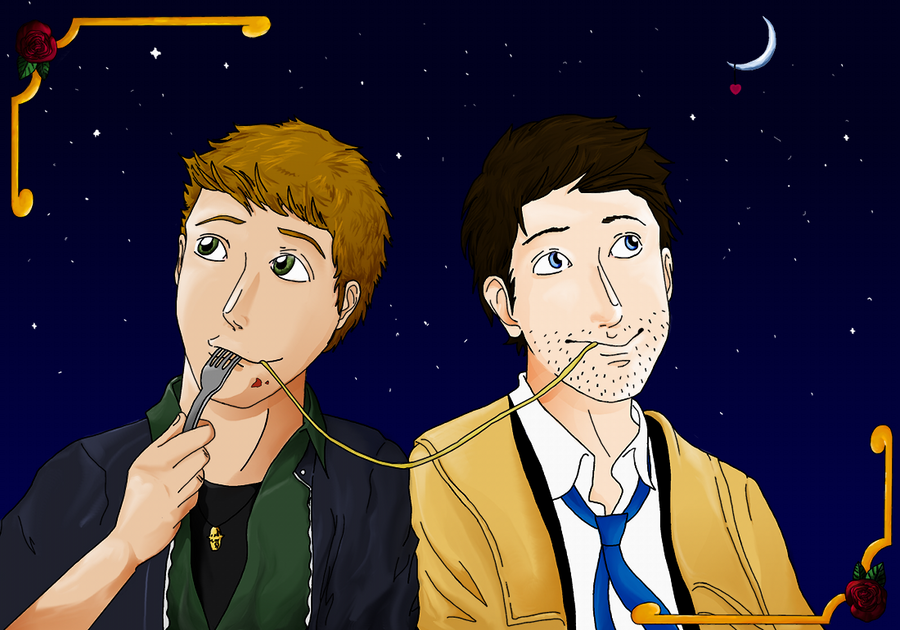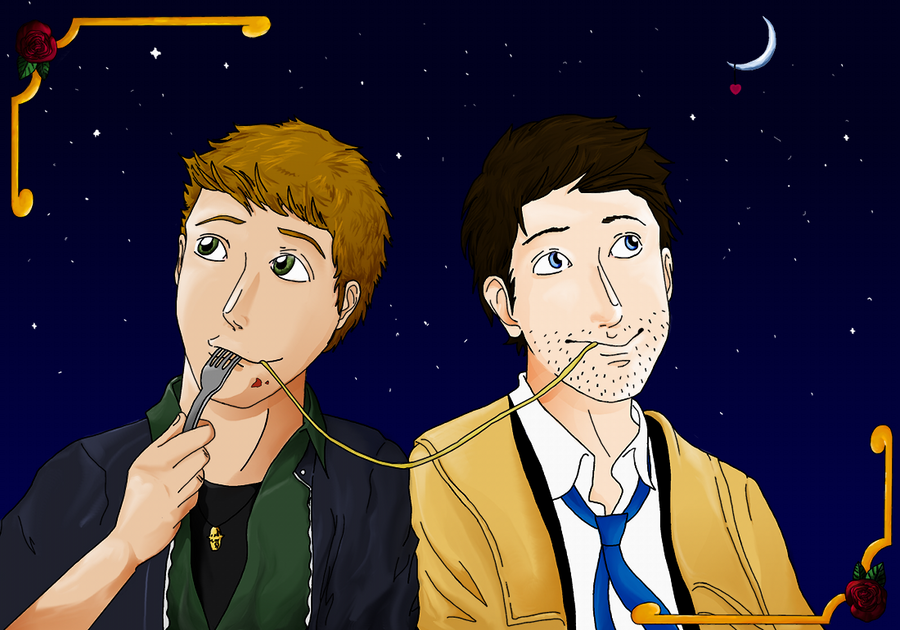 Watch

Art Trade for ~mangachick203
She asked for Destiel fluff and I asked if I could include burgers. She said yes and then I remembered that I had no idea, how I should sth fluffy with burgers.... Let's say they were eating burgers (Lol, with a fork?!) and Balthazar transformed them into spaghetti, because Disney movies are the only movies he likes! Fine? Fine!

But still; oh my! Dean and Cas inspired by Disney's "Lady and the Tramp", although I didn't watch the movie since years! But the spaghetti scene is just too adorable.
This picture was so much fun to do!

I should do much more Destiel art like this. And I think I finally found kind of my own comic style. My manga style look still different but Lalala, I can't hear you~!
I AM SO DAMN CONTENT WITH THIS PIC, IT'S RIDICULOUS, I CAN'T EVEN!!!
Lol, okay, Dean's arm looks horrible...

Aaaaaah, thanks for asking for this Art trade, ~
mangachick203
, it was so inspiring!!!

CREDITS:
"Supernatural" by Warner Bros.
I own nothing.
Art by TheWerewolfMustang.

Please do me the favour and comment, when you like it!!