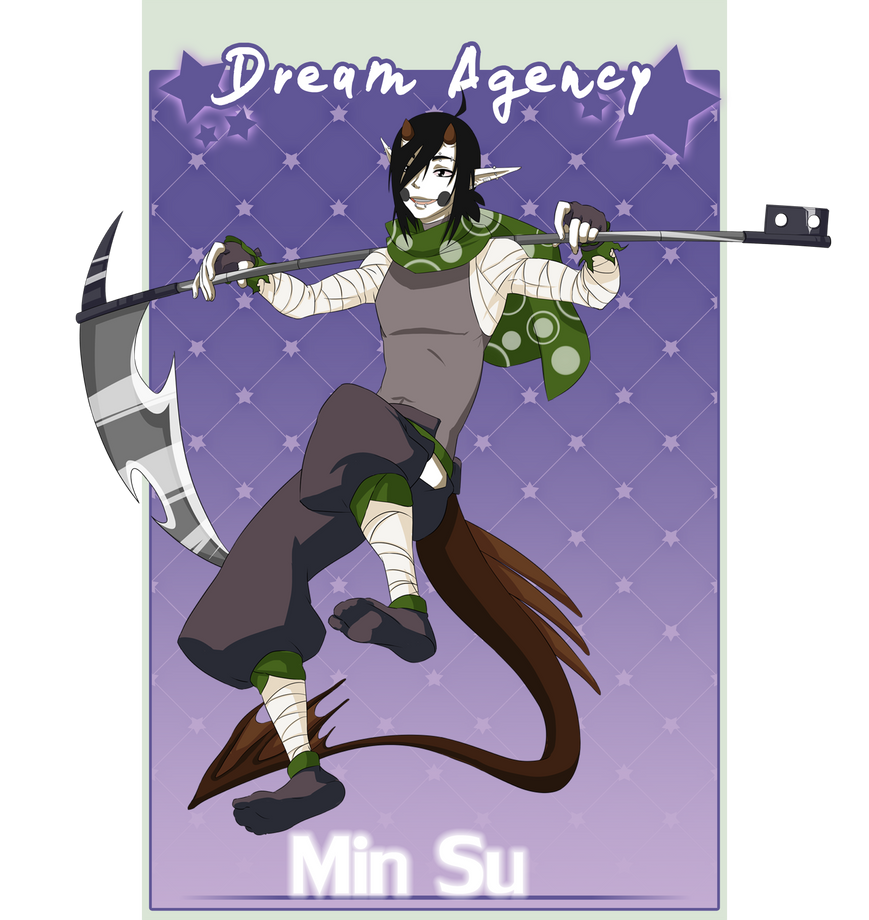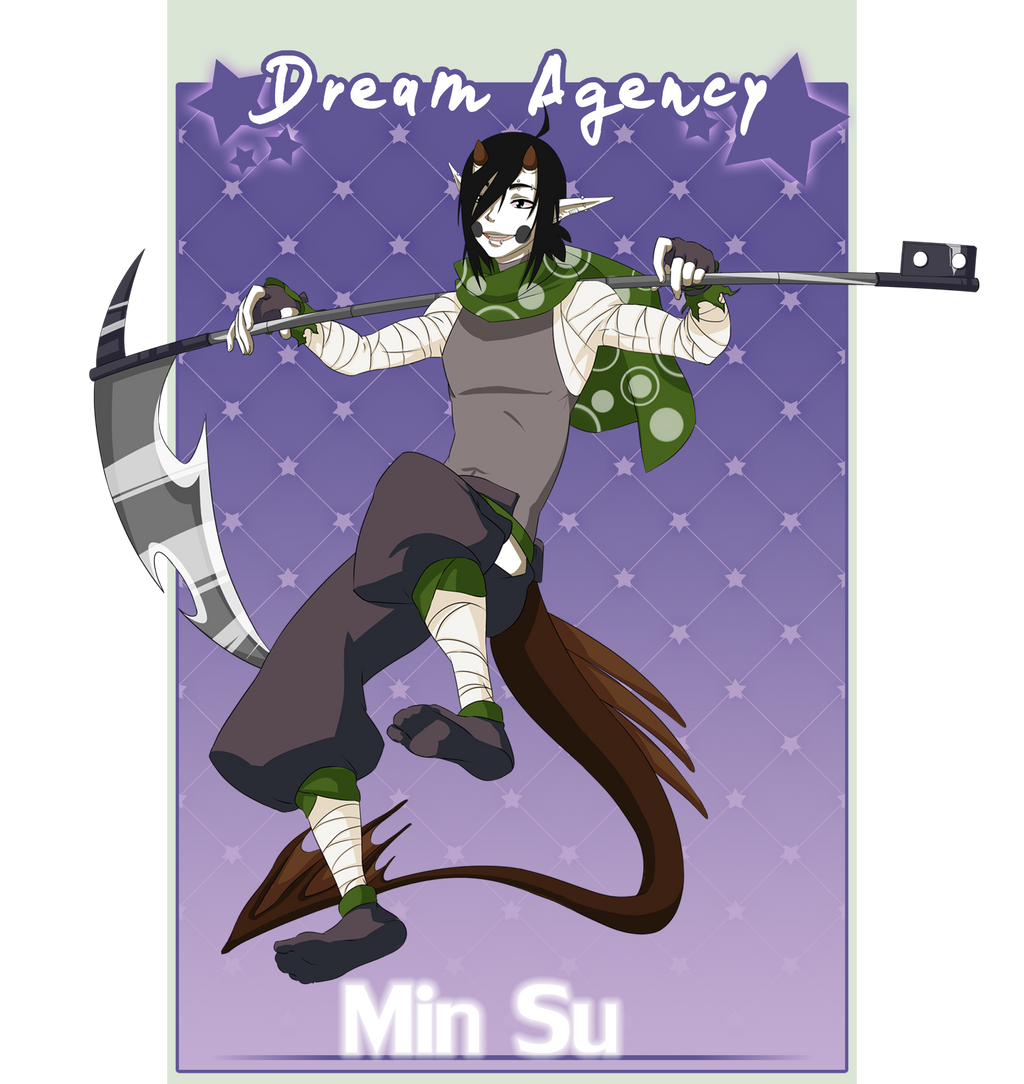 Watch
My new application for the new and improved Dream Agency

◊ Name: Min Su
◊ Age: 21


◊ Gender: Male


◊ Weight/Height: 6'4"/ 178lbs
◊ Rank: 2


◊ Species: Devil / Dream Eater


◊ Abilities:
-Impervious to fire
-Very strong
-Possession (He is unable to use this ability)
-Can cause decay and rot

◊ Weapon: Scythe

◊ Agency Tattoo Color/Placement: Grey. Back, left shoulder.

◊ Personality: Min Su is adventurous and out going, he always up for anything especially something that he shouldn't be doing. Min Su is generally a very happy person, it's rare you'll see him without a smile on his face. Although he has a short temper it's not easy to find something that will make him mad, when he does get mad it happens quickly and passes about just as fast, so he never stays mad for long. Hes not a very private person, if you asked him anything even personal questions he will usually answer without hesitation. The only thing he is private about is his family, if you try to ask him about his family he will change the subject instantly.
◊ Biography: Min Su grew up in a small village with his mother. His mother moved to the village before he was born, her family did not approve of her having a baby that was only have dream eater. She found a job working as a maid in a small inn and spent the rest her life supporting herself and Min Su in this way. Growing up Min Su always tried his best not to make trouble for his mother, but he always found himself getting into fights with the neighbour kids or even being brought home by the police for causing trouble some where. He wasn't a bad kid he just didn't think before he acted. When he was old enough, he took on a job as a body guard for one of the more wealthy villagers in order to bring some money home, so his mother wouldn't have to work so hard. As Min Su got older he found the tiny house he and his mother lived in to be to small for the both of them, when his employer no longer needed him he decided it was time to move on.
◊ Likes:
-Reading comics
-Working out
-Meat
-Staying up late
-Pretty girls
-Holding hands
-The smell of rain
-Warm summer sun
-Bad jokes
-Pranks and jokes


◊ Dislikes:
-Rude people
-Salt
-His tail being stepped on
-People touching his things without asking
-Being bored

◊ Additional Information:
◊ Relationships: Haze is his bro