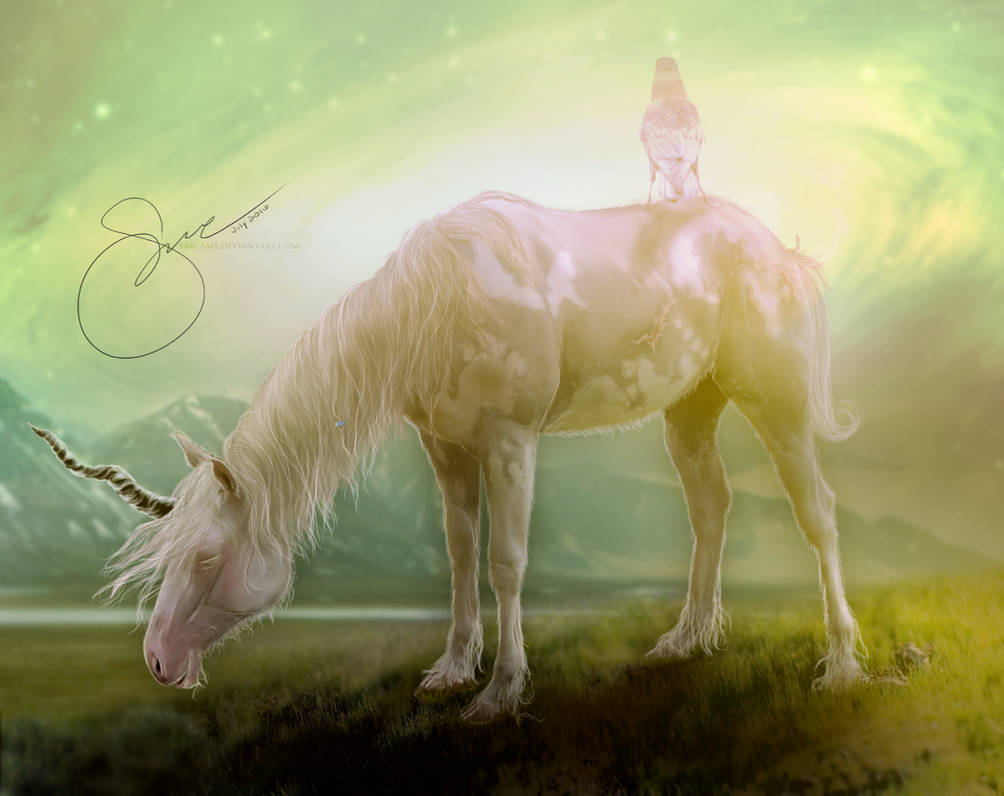 Watch
Tangere [tang - er - ey]
Born Between Worlds


She resides happily in Helovia [ helovia.net/ ], living with her big adopted family of Aurora Basin. Her companion is Phrixus, a raven who hatched in a nest built in her mane. Phrixus was born white and extra large, they are bonded for life. Tangere will forever remain in her prime, immortality, but in the world of Helovia she is susceptible to death by poison - milkweed will kill her if she ever ingests it. She is an herbalist and garden/greenhouse tender in the Basin. Studying and learning about the flora and fauna all around her.


______________________________________
___

DOWNLOAD full view to see THE MAGIC!


Art Notes: Took me about three hundred years and there are things i hate about it but i still love it so much and i can't play with it anymore or i'll just ruin it completely. LOVE this character and i'm so happy to get another piece out on her!
COSMOS, MOUNTAINS, GRASSY PATCH, HORSE, RAVEN, HORN






Other details drawn by me

Want a piece? Commissions Info here:

Commission Info !Prices reduced just to share the love!
*****Payments by PayPal only. Sorry for any inconvenience.
DA Points accepted as well.
For every $1.00 USD = 100 DA Points
Send me a note with your order or email your request to: yennytheunicorn@gmail.com



Current Orders:
1.
open
2.
open
3.
open
4.
open
Photomanipulations:
Images are usually huge and I only use stock that is allowed for commissions. Animals only, I don't do people. I always try my hardest and when you order from me please be prepared to wait at least two weeks. It takes a long time to steal time enough to make something just right for someone, especially when they pay for it.
&