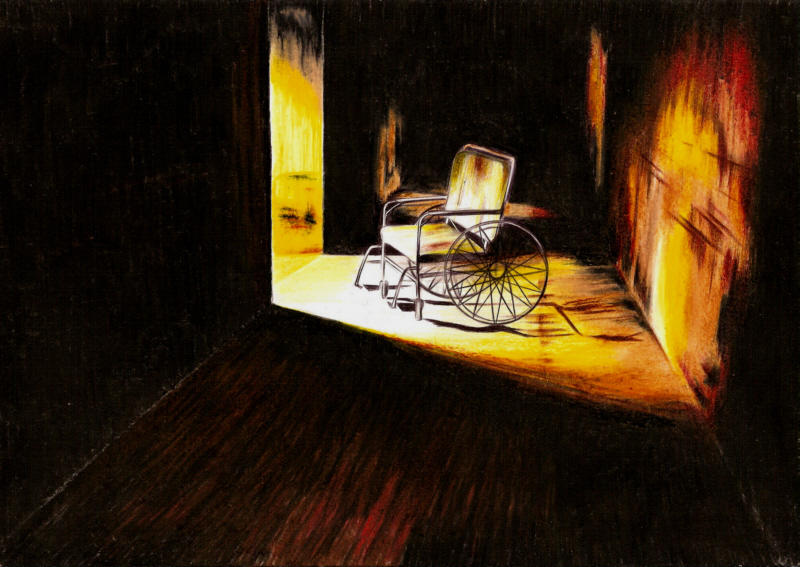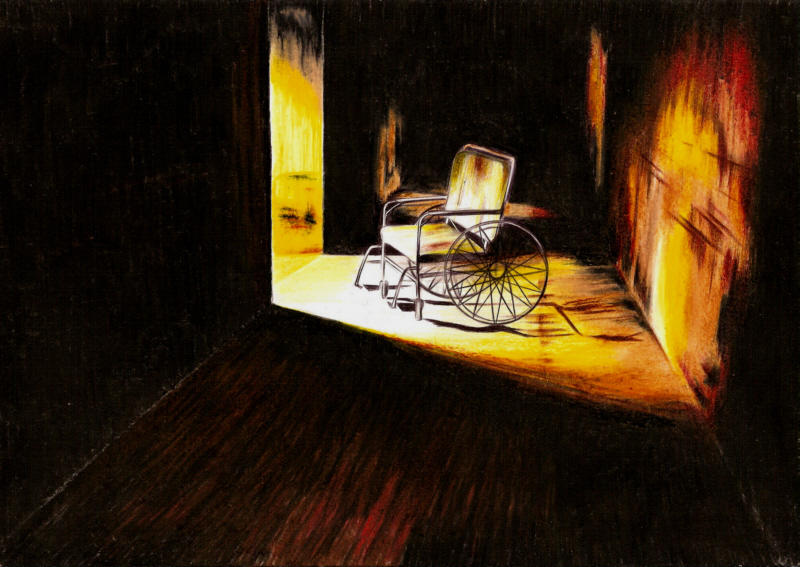 Watch
SILENT HILL
There's nothing, that seem to be endless.. Once You die- everything is over.
This is it- one of my most favourite screenshots from Silent Hill 3. Heather walks along the hallway and sees empty wheelchair standing in the light. Yes- there's no Heather in my picture, but I didn't want to spoil it (I still need more practice on drawing people). Besides, I like the concept by itself.
Alright.. It took me two evenings to finish this pic. One for the scetch and another one for coloring stuff. I tried really hard to get the lightening as similar to the screenshot as possibe. And it was very difficult for me to draw all the details of a wheelchair (I used a very thin pen). Of course it turned out little bit different, but I'm still very proud of it. Yea, I'll be honest.. I like it even more than original screenshot from the game.