My name is Sara Pereira. I'm 28 years old.
I always loved drawing but when I started it was just a hobby.
When I has finishing my degree at university I took drawing more seriously. In Portugal, students have the tradition of giving silk ribbons to friends, teachers, family to write good luck messages. Then these silk ribbons are hand painted. Finaly there are a graduation ceremony where these silk ribbons are blessed. So when it happened to me and my friends I started to do this craft work till today.
I also worked in an Environmental Education Center. My passion for photography comes from this amazing experience, specially nature photography.
I hope you enjoy my work

Peace
Sara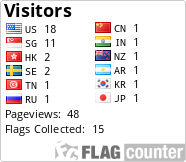 Favourite Bands / Musical Artists
Alicia Keys, Beyoncé, Lana Del Rey, Adele, Coldplay
Favourite Writers
Jorge Amado, Mia Couto, Augusto Cury, Jostein Gaarder, Antoine de Saint-Exupéry, Maquiavel
Favourite Games
Angry Birds
Other Interests
Photograpy, painting, drawing