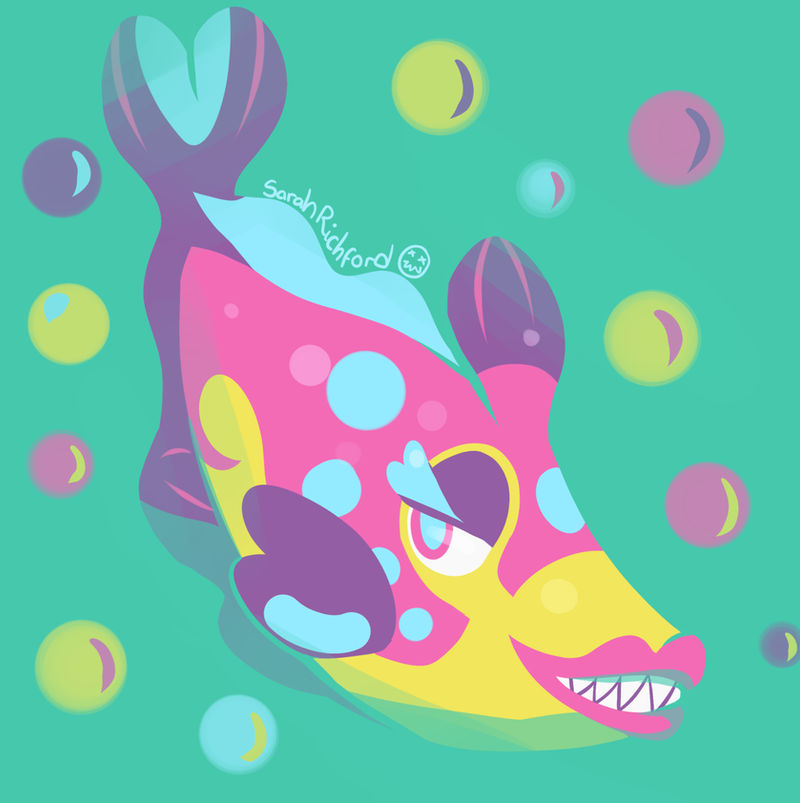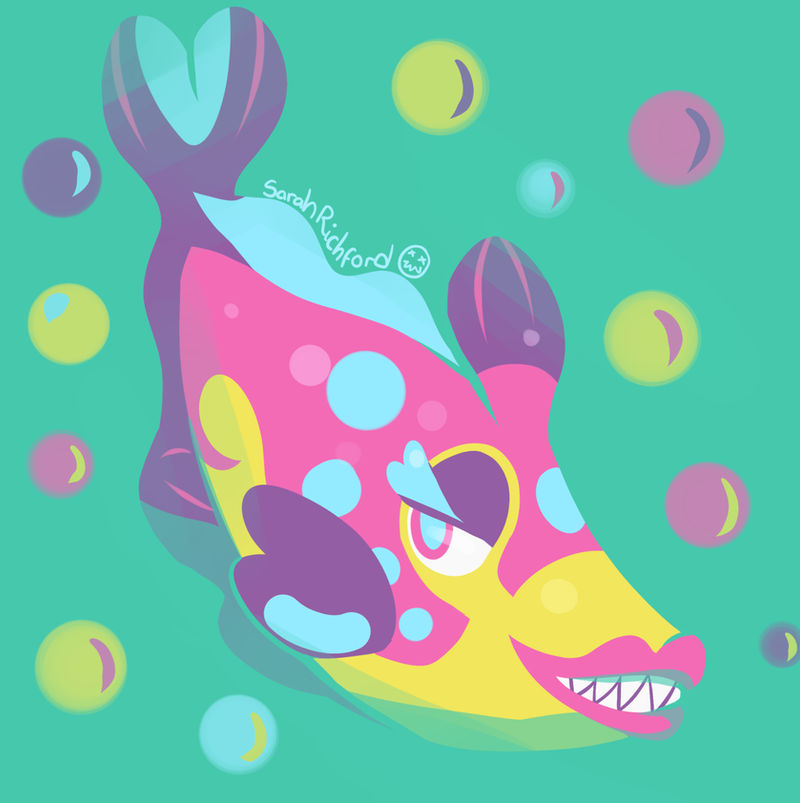 Here's a Bruxish drawing! Okay the backlash was quite funny with this Pokemon when it was revealed. It does look a little silly with it's giant fish lips and jaggy teeth but I think it looks pretty unique at least. It's tropical for sure and I love the colour scheme. What is your opinion on this new pokemon?
Previous drawing:
Drampa
Facebook art page
Reblog on Tumblr
Follow me on Twitter
Instagram
Follow my Facebook art page or twitter page to see the pokemon I drew earlier than here. I am also more active, chatting-wise on those social medias if you want to chat.

I like Bruxish nwn I don't know why the people hate this pokémon so much XD
Reply

I think it's just the really weird lips and teeth.....but it looks like real tropical fish :3
Reply

For me, it may not be the prettiest fish but Bruxish is certainly an interesting one! I've seen tropical fish that look similar to this Pokemon.

Reply

I don't know why everyone keeps complaining about this fish. I mean...have you ever seen a triggerfish? Those things are damn ugly (and yes, they really do have those crazy teeth)! This is probably the most accurate representation of one Pokemon could have, and its design is actually an improvement.
Reply

Yep you're right, it does look like actual real life fish

So I think it's design is pretty great
Reply

Reply

Reply

Some of the comments up above say that this Pokemon is based on a Triggerfish.
Triggerfish are known to be very intelligent, using tools to hunt.
There is a specific kind of triggerfish that eats sea urchins, and when it sees one, it sucks in water and squirts it out, which flips the urchin over, and then the fish smashes the urchin open with a blunt object such as a rock or a piece of coral, and then eats the insides.
So fish AREN'T stupid robots like most people think they are.
I honestly think fish deserve more credit for their hunting tactics and tool usage.
Reply