Please visit the
Commission Hub
for policies & payment info.
INFORMATION & PRICING
Items vary based on scale and detail; please contact me directly for a quote. See examples at the bottom of this post and in my gallery. Please keep in mind that I can also design custom items as part of the commissions process. Contact me with the item you want and we can discuss the details of price and materials. When we agree, you will go onto the Wait List. When you pay for your item, it will move to the Active list and I will begin work on it.
Prices do not include shipping - US shipping for most items is $2.
Brooches start at $35
Ribbon hair bows start at $14 and go up based on detail and design
Fabric bowties start at $25 and go up based on detail and design
(you can get bow ties for the ribbon hair price if you just want satin ribbon instead of fabric)
Small dango are $12, medium are $24



See what's in stock in my store!



EXAMPLES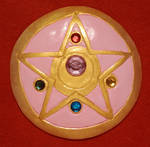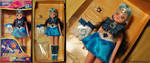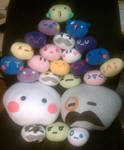 CURRENT STATUS & WAIT LIST
Done - To Be Mailed
...

Active - Paid In Full
Onigiri key chain for Geneva G (From AAC pending reference)

Wait List

CLOSED!
(Please message me if you're interested in being notified when I open the next time.