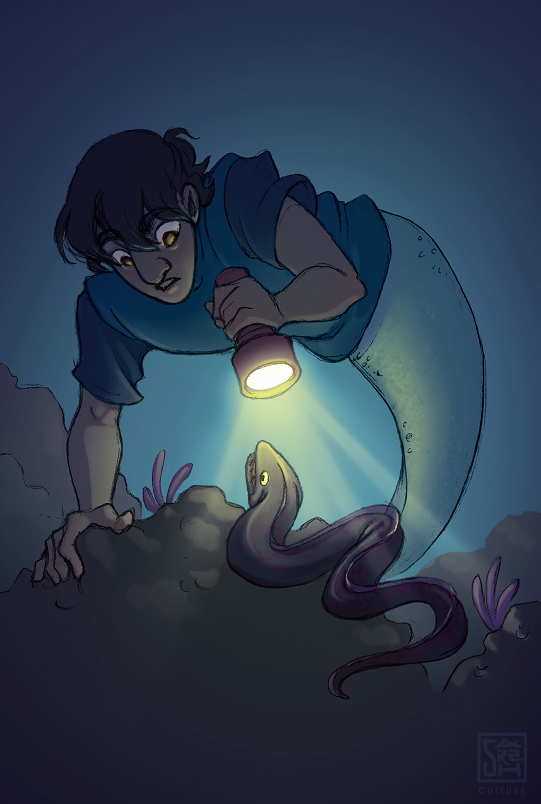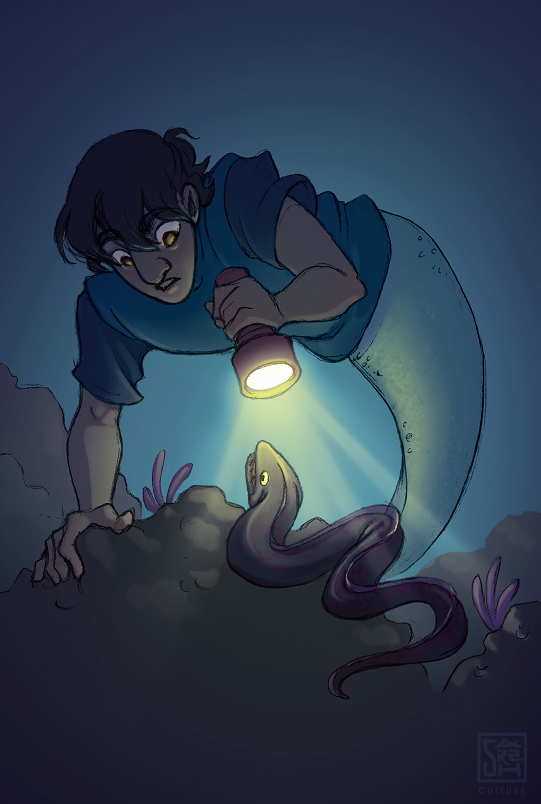 Watch
Woo, these took me longer than I thought they would, but here they are, just in time for the tail end of MerMay! (did you catch that bad pun there?)
Quinn is a pretty suburban mer-kid, he normally sticks to lounging around the pool, but it's fun to explore the ocean every once and a while. It can sure get dark down there...



A lovely set of images. Is there a story perhaps about him?
Reply

Thank you! Yeah, Quinn has a story, but it hasn't got much to do with him swimming around the ocean: Quinn's dad passed away when he was about twelve, so it's just been him and his mom, two mers trying to live a normal life in a world full of humans. But during Quinn's junior year of high school his mom starts dating again, and becomes engaged. To a human. Quinn feels betrayed, he worries that he's about to loses his mom, and their way of life as a mers, but he's not sure what to do about it, especially since he's starting to fall for a human himself!
Reply

Nice series! I love the colors.
Reply

Reply