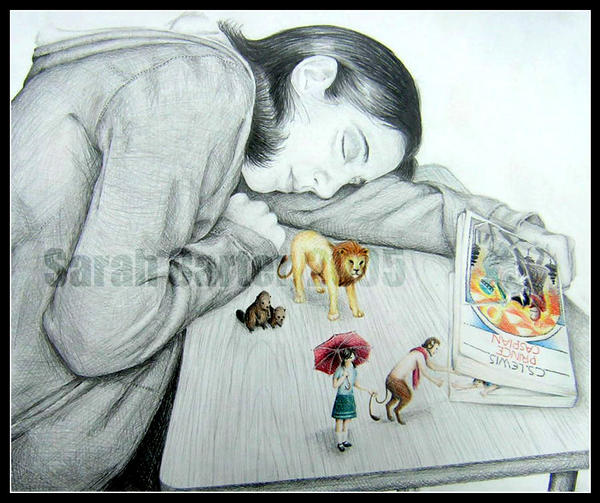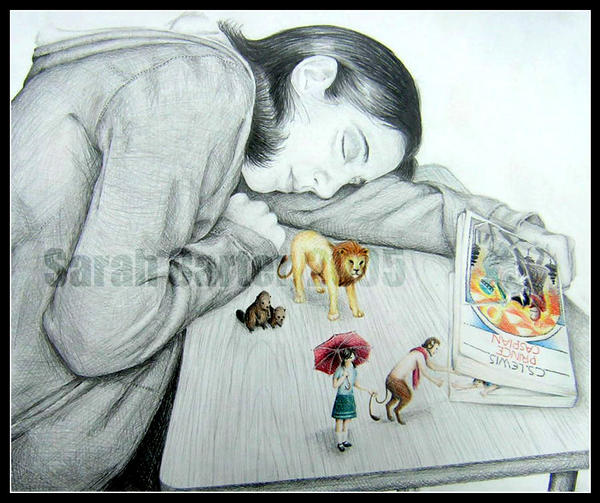 Watch
Date:
September 2005 (Date uncertain)
Media:
Prismacolor and Verithins on Bristol
Size:
17x14"
Shows/Contests:
None.
Sold/Given:
This piece has not been sold.
Buy:
Email me
if you are interested in purchasing this piece.
Prints:
Prints:
Prints and magnets of this piece can be purchased
here
.
Disclaimer
The book and characters coming from it in this drawing belong to C.S. Lewis - they are not my own original creation.
*** I just wanted to point out that I am aware that some of the characters in this drawing are wrong considering the book in the drawing. Just a careless mistake on my part... oops >_> ***
Sarah Carter, 2005
Please do not use without permission