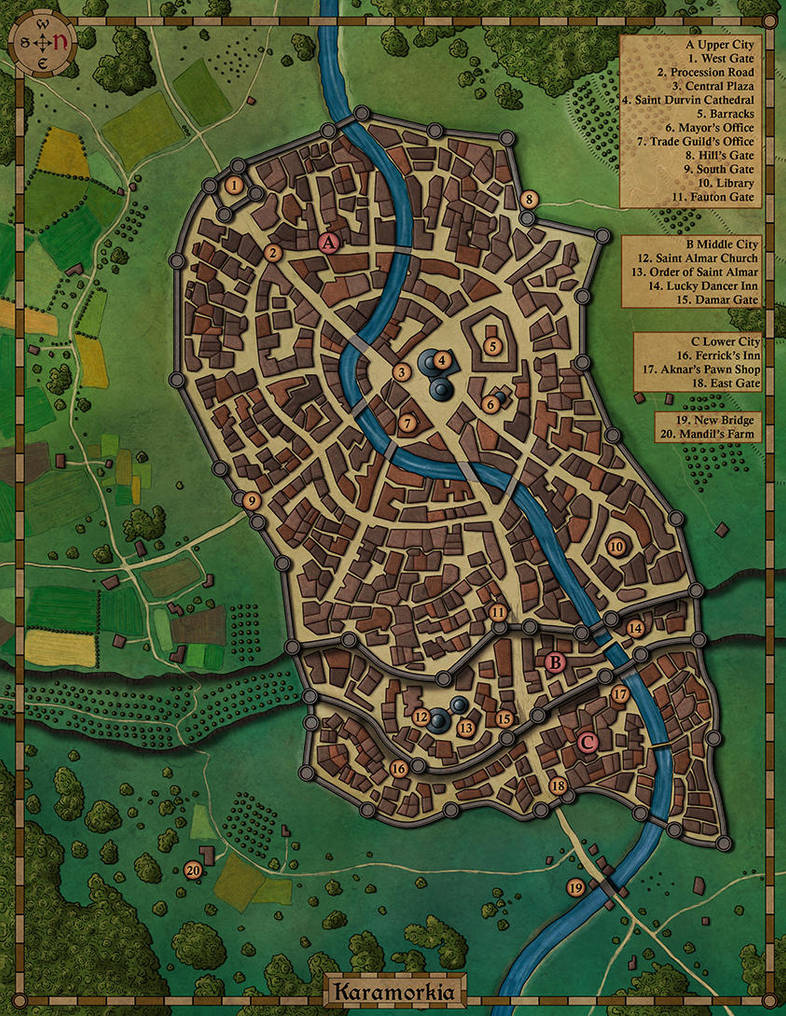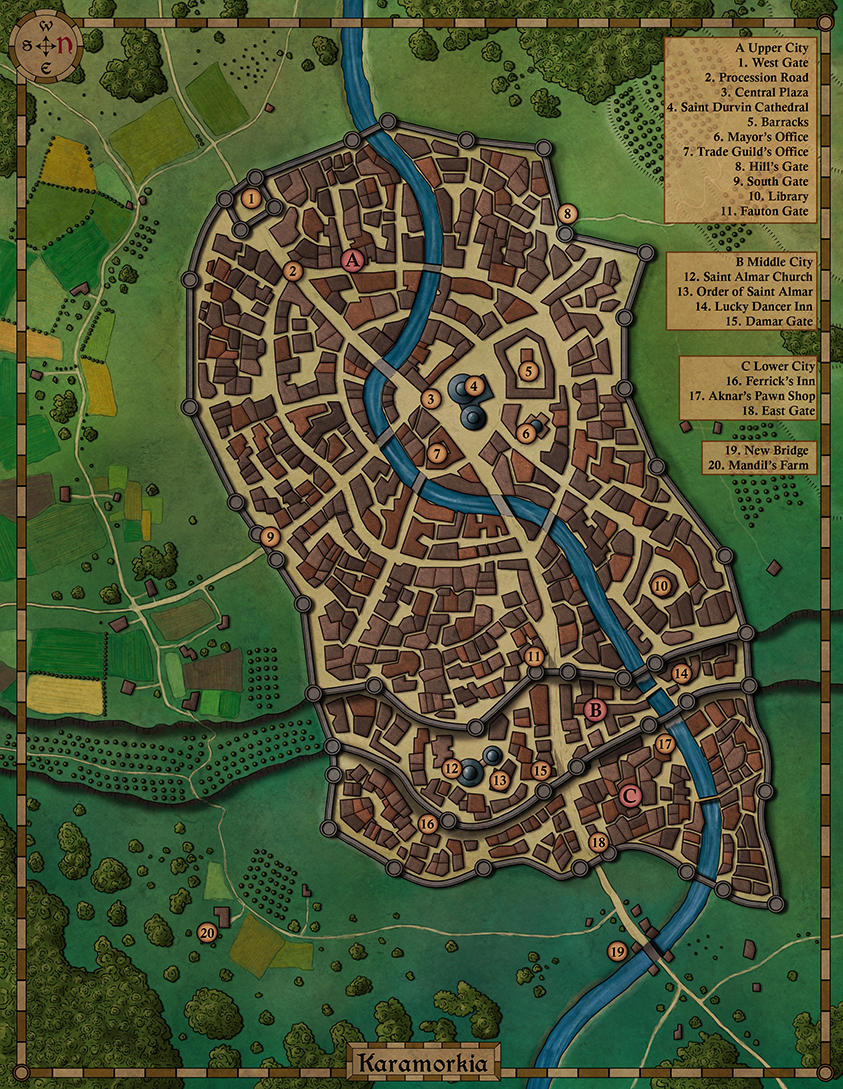 Watch

One day, game designers will quit being lazy and design proper medieval cities as being this size

In Elder Scrolls they've already nailed the "properly scaled in and outside" buildings, but there's still too many people without houses and unnamed guards without families.
Reply

Have you not played the Witcher 3?
Reply

Reply

Reply

Sapiento, your choice of color into maps alwaus feels incredibly fresh and that as lone makes the piece worth looking at.
Reply

how high are the cliffs ?
Reply

Is this map for a particular module or campaign setting?
Reply