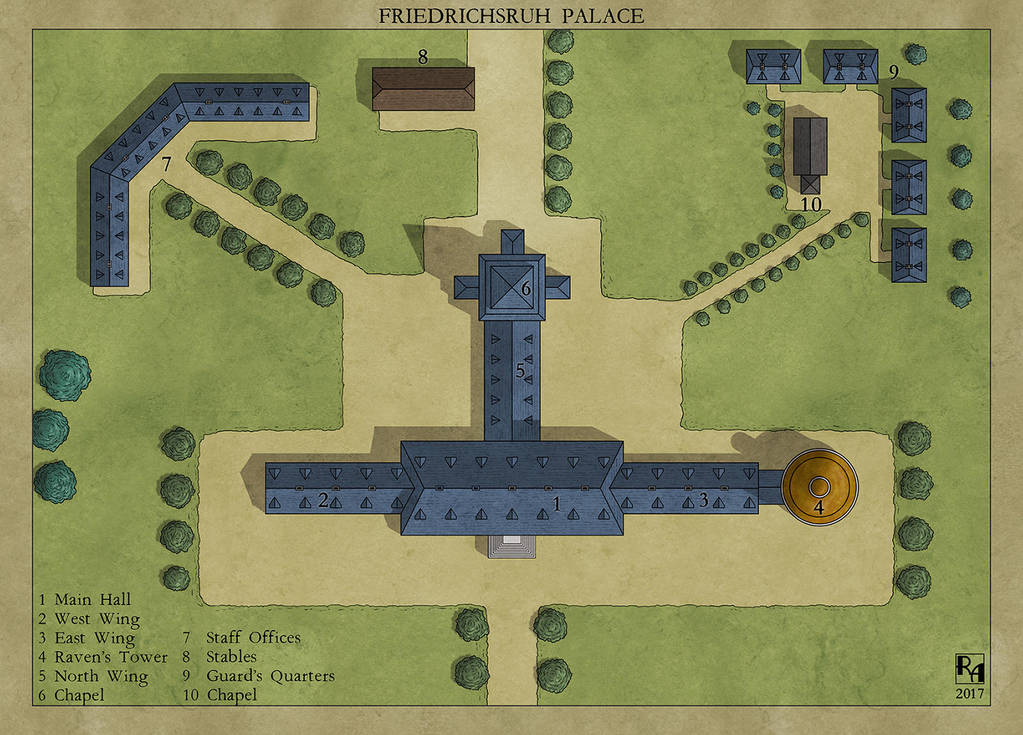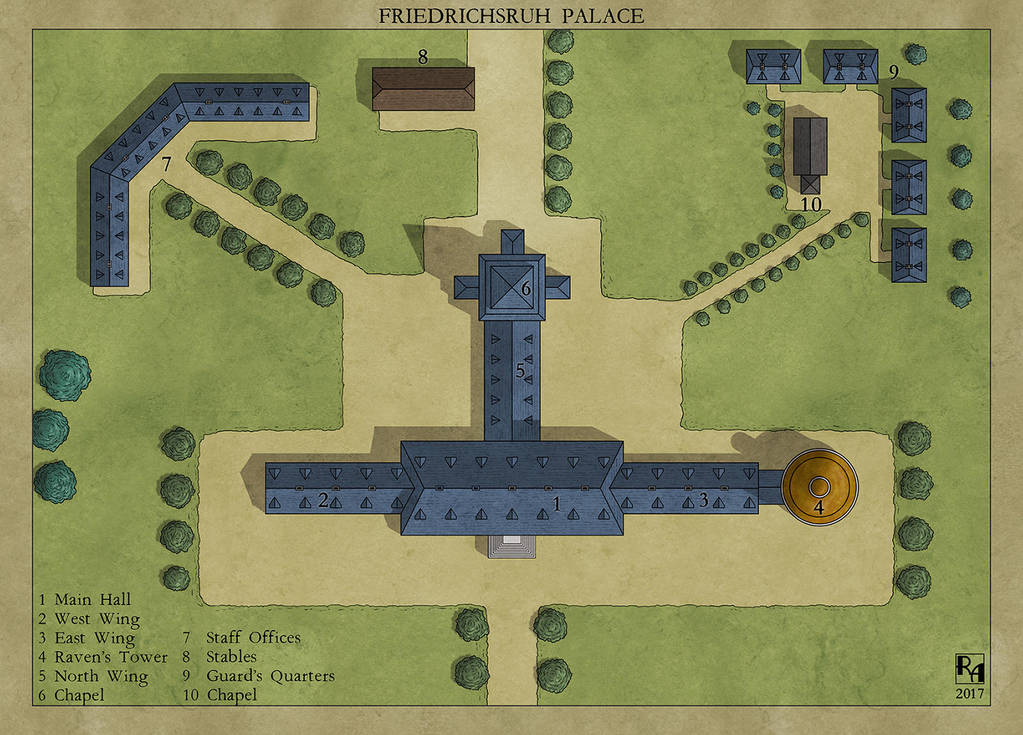 Watch

How do you come up with these names? Do they have any special meaning or do you just slap them together from a different language? Friedrichsruh is something German, right?
Reply

Sometimes I use name generators. This one is German, that's my mother language.
Reply

Really? It's that simple? Huh, I always have trouble with naming things.

Regardless, thanks for answering!
Reply

Nice work with the general layout, though the stables look a bit on the small side, or is this just the family stables, as I would have expected to see a stable block for the guards mounts.

Also, like the fact that, as well as the family chapel attached to the Palace, you've added a second chapel for the staff and guards.
Reply

are there more "service buildings" that are not shown opn the map? it seems to me there no enough of them
upload.wikimedia.org/wikipedia…
this is Schloß hof (Prince Eugen's little hunting retreat about 50 km east of Vienna) all the buildings to the right of the place are the "service buildings" of the manorial farm (basically every palace has a maniorial farm attached to it for its "daily needs" - with the exception of real town palaces) plus things like the manorial farm stabels and orangeries - the buildings above the palace proper are the guards quarters, the stables for guard's and the noble's horses and the riding hall
Reply

This is just the main complex. Of course there are gardens and ponds and a small farm and a smith and so on.
Reply
Reply