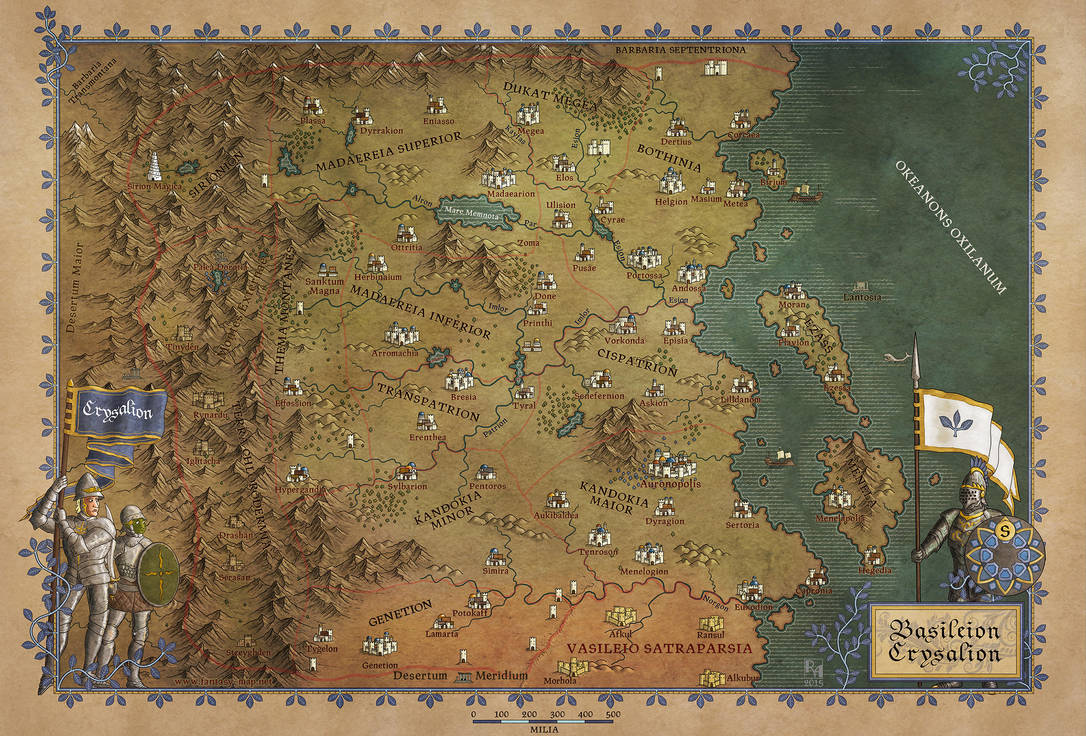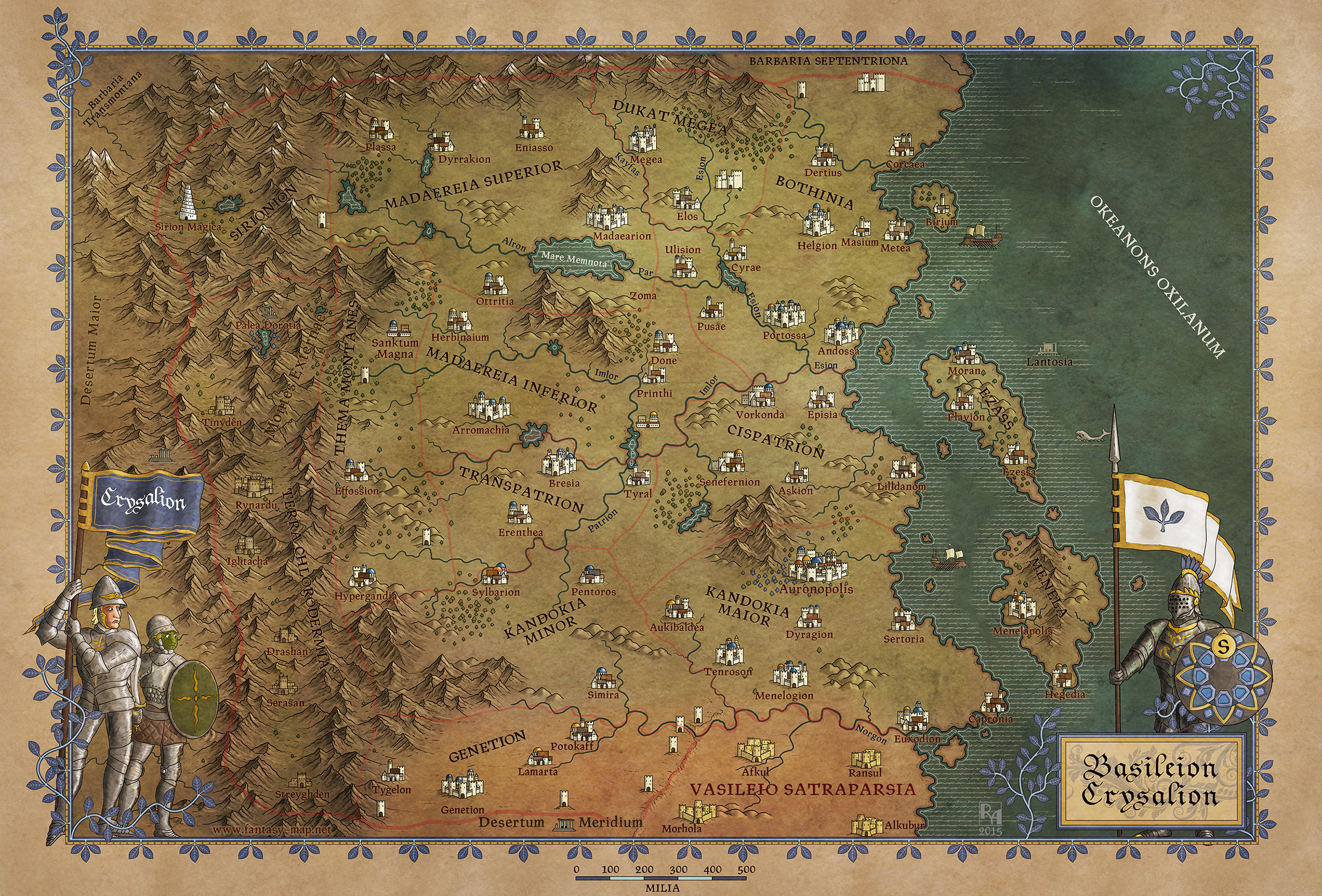 Watch
Long, long time ago I did a
map of the Crysalian Empire.
During the last weeks I created a remake, now entirely digital (the previous was drawn with a pen and then scanned and coloured). For the border decoration I took some inspiration from a game map I've seen.
The labels are in a faux Latin/Greek mix language.

Looks great. Sapiento, I have a question for you. Recently I have been playing around with Photoshop, so I could turn my hand drawn DND maps into pristine digital ones (been watching endless hours of tutorials it feels like lol). Anyways, some of my maps have multiple cities like this one of yours and I am wondering how you get them to look almost the exact same style (i.e. the towers in different town/city sizes)?? I've looked through
www.cartographersguild.com
forums in search of something close to my problem, but remembered seeing this map of yours and it stood out to me because the cities were so precise and wanted to see how you did it. Any insight?
Reply

I use digitally premade symbols for cities.
Reply

Ohhh. Where would I find premade symbols for cities?
Reply

Draw them and save them for yourself?
Reply

Wheeew.. I started making mine into individual towers on paper and using image trace on illustrator for outlines a couple days ago. When I saw your reply I was worried that there was some massive database out there that I hadn't seen lol..
Reply

I draw all of my icons myself.
Reply

I like the look of hand drawn more, which is why I have always drawn out our D&D campaign maps. However, I moved from a house to an apartment and a box of maps was possibly put into a wrong bag and thrown out at the dump by one of my roommates..... -_- I've used adobe illustrator for some other projects in the past to image trace hand drawn images. I like that it becomes a scalable vector, so quality isn't lost as much if I downsize. I figure if I do it this way, in the future I can put different buildings together to make different city sizes and styles.
Reply

Reply

A very handsome map. Is Auronopolis the capital?
Reply

The border is very nice, and I like the way you've depicted the sea, too. I can imagine this map as a tapestry!
Reply

Excellent map, love the illustrations. Is the short guard a reptilian race?
Reply

Fantastic work. Not just the map but the border as well.
Reply

Beautiful work Rob.

Reply