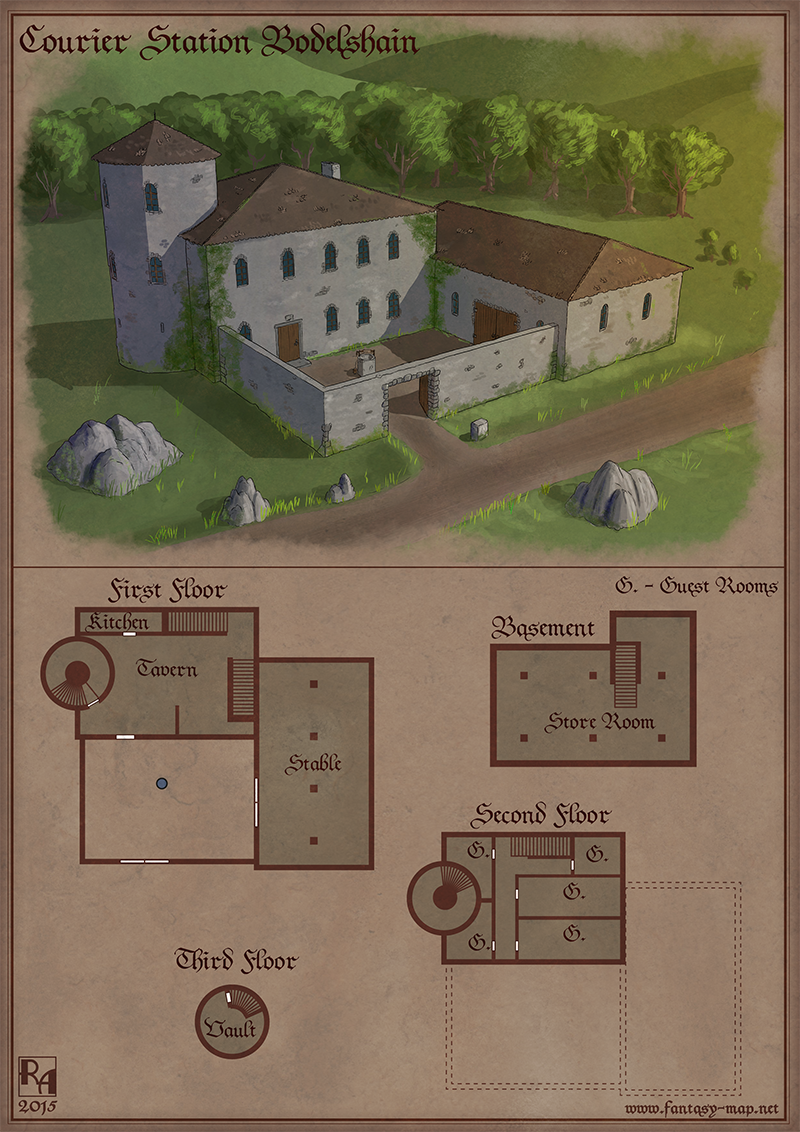 Watch
A small resting place for the Royal Courier Service. Here the couriers can change horses, get some food and sleep or place important messages in the vault.
Why isn't the staircase up to the second floor above the staircase down to the basement? It would save space. Also, the kitchen seems a bit small for a public tavern, the kitchens were usually larger I think.
Reply

The main goal for me was to turn a 3D image into an illustration, reasonable architecture was second.
Reply

That looks great! Will have to use it on a game.
Reply

Really nice and charming.
Reply

Reply

Nice work. Like the combination of the external perspective and the internal building plan.
Reply