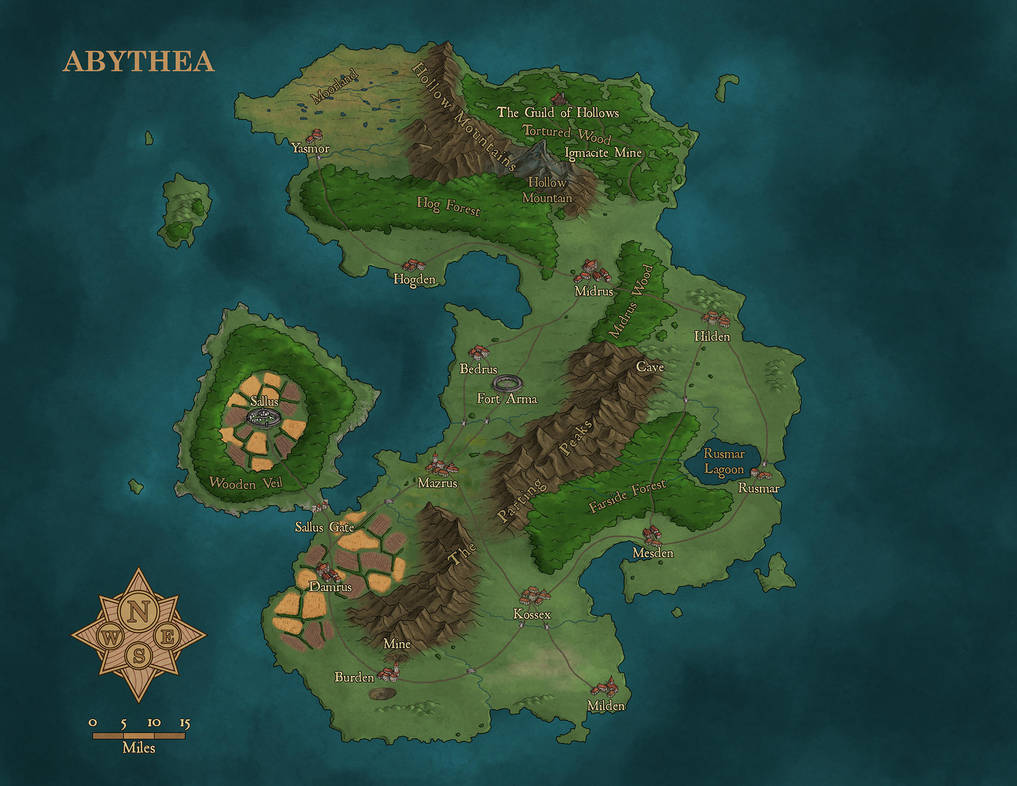 Reply

The mountains and forests are great. The cultivated fields seem a bit large for the scale of everything else.
Other than that minor detail, great map!
Reply

Thank you!
Yes, the scale is somewhat difficult on the map, but it's what the client wanted.
Reply

I love this map! It's like a video game map !
Reply

Interesting map. I like the place names.
Reply

What's that weird indentation by Burden?
Reply