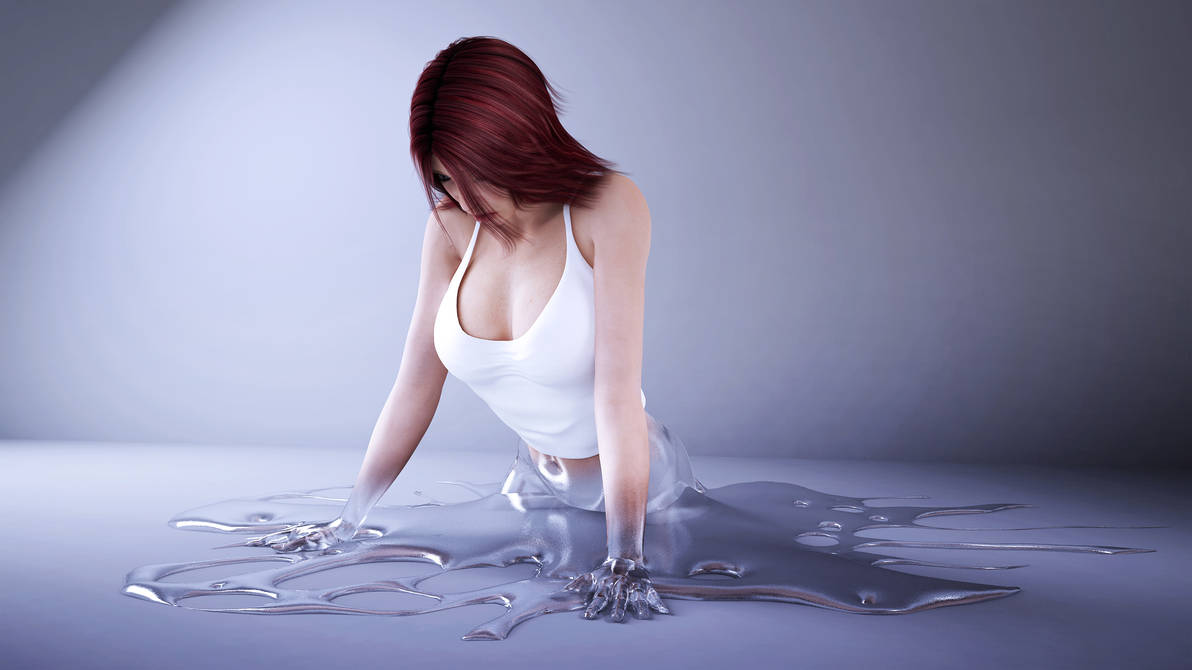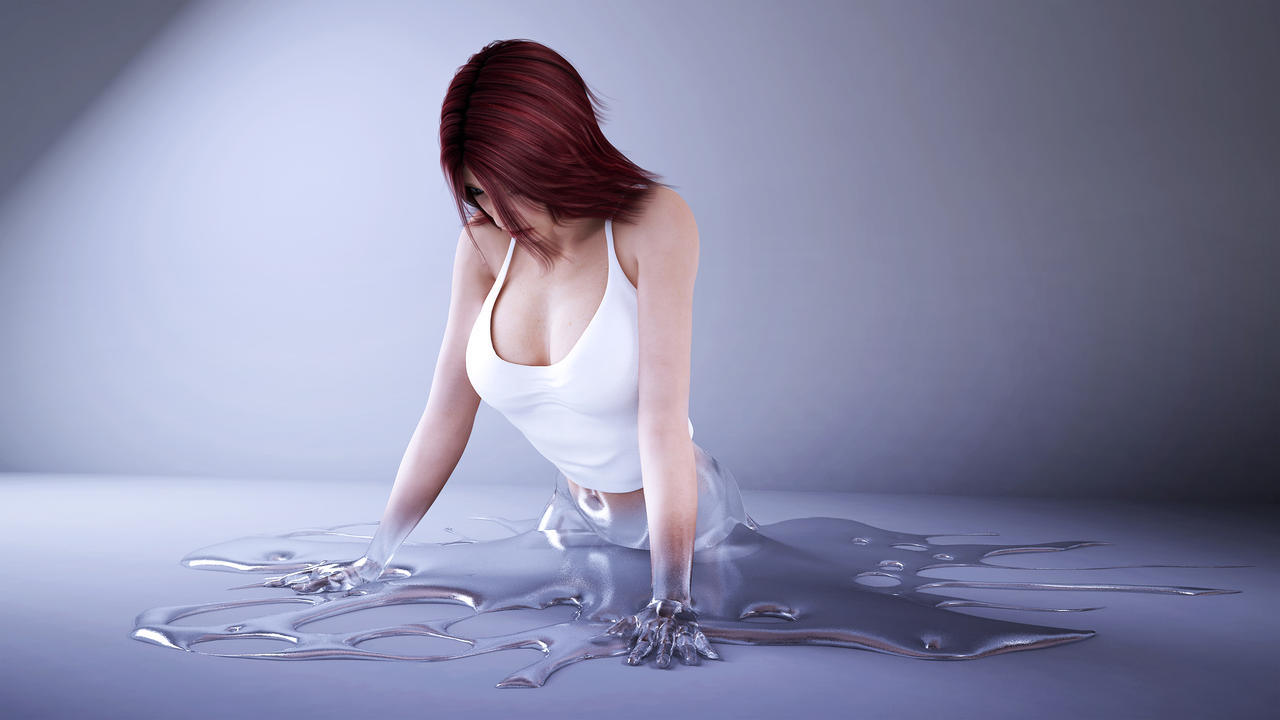 Watch
program used:
poser
realflow
photoshop
3ds max
This is an absolutely stunning image. There are a couple of things I believe might enhance the image a bit. The first thing that I think would help is if her hands did not appear to be liquid. With her hands appearing to be liquid, it's unclear how she is able to prop herself up.

I suggest trying a version where her hands are normal.

Other than that, I believe that being able to see her face with an expression of shock might really drive the feeling home. As is, it is very good, but I think those two two things would make it a truly excellent work of art.
The Artist thought this was FAIR
81 out of 83 deviants thought this was fair.